So many great things to enjoy this Fourth of July weekend in St Petersburg, Florida:
Friday, July 1st, 2016
Winesmith Sample wines from Spain to France, plus Sonoma, from around the world. $14. 1620 Central Ave., St. Petersburg, Grand Central District
Vans Warped Tour 2016 at Vinoy Park Assuming We Survive, Sleeping with Sirens, The Maine, and more bands perform today. Doors open at 11am. Tickets start at $37. 701 Bay Shore Drive NE
First Friday-FREE event on Central Avenue. Live music, drinks, local vendors booths and more. Begins at 5pm. between Second and Third Streets on Central Avenue. Proceeds from beer and wine sales benefit area organizations. Live music by the Tempests.
Up the Ante Concert Series at Fubar Performances by Mosquito Teeth, Blonk, Teacher Teacher, &Yogurt Smoothness. 9pm. Tickets start at $5. 658 Central Ave
Jannus Live Performance by In This Moment, Hell Yeah, Shaman's Harvest, &Sunflower Dead. Show starts at 7:00 p.m. Tickets $30.75. 200 1st Ave N
Tampa Bay Rays vs Detroit Tigers at Tropicana Field (All Weekend)  Click HERE for tickets and game times. Tropicana Field, 1 Tropicana Drive.
Fourth of July Weekend at The Ale and The Witch hosts 4 concerts in 3 days. Special Cigar City taps will be flowing each day. TC Carr, Ari and the Alibis, AB+ Positive and others. The Witch's BBQ Den will serve $1 beer boiled hot dogs.  2nd Avenue NE
South Pacific at Palladium Theater (Friday and Sunday)  St. Pete Opera presents the musical adaption of the Pulitzer Prize winning novel Tales of the South Pacific. 7:30pm on Friday, Sunday at 2pm. Tickets start at $22. 253 5th Avenue North.
A Tale of Two Cities at American Stage Theatre (All Weekend) An aspiring drag queen named Jerry opens his door and finds a baby left on his doorstep. "He's a straight baby, but we can co-exist. I know it can be done." Jerry proceeds to tell the baby a Grimm's fairy tale, but when this fails to stop the baby's crying, he performs the entire narrative of Dickens' classic of the French revolution, playing all the characters in only 90 minutes! Mark Chambers, the actor who played Jerry on our stage twenty years ago, will reprise his role. Click HERE for tickets and showtimes. 163 3rd Street North. 
Saturday, July 2nd, 2016
Flamingos Forever at Sunken Gardens Learn all about Flamingos, up close visit with the new flock of Flamingos. Why do flamingos stand on one leg? How far they can fly? Games and crafts. 10am-noon. Free with admission to the garden. All ages welcomes. 1825 4th Street North.
Dali Museum

 9:30am  Families with children ages 6 to 12 can privately explore the galleries before the museum opens. Reservations required and regular admission applies.
1 Dali Blvd. (Bayshore Drive SE and Fifth Avenue SE)
Make and Take Saturday  Museum of Fine Arts 255 Beach Drive NE. Create your own masterpiece inspired by works in the museum's collection. For ages five and older, with families encouraged to participate and no registration required. Supplies are provided. Included with museum admission
Brocante Market Brews and BBQ Block Party (Saturday and Sunday)  BBQ Block Party on Saturday. There will be food, drinks, games and more. The market runs from 9am-7pm on Saturday, 9am-5pm on Sunday. 2200 2nd Ave South. 
Block Party at 3 Daughters Brewing  Across the street from the Brocante Market. Live music, beer and BBQ. 11am-5pm.  222 22nd Street South. 
St. Pete Indie Market at Morean Center for Clay   Best local makers and artists in Tampa Bay get together. Enjoy the Urban Restaurant Group food court and pop up bar by The Bends. 11am-4pm. 420 22nd St South. 
Tampa Bay Rowdies vs Jacksonville Armada FC and Post Match Concert with Flo Rida and fireworks at Al Lang Stadium. Game starts at 7:30pm. 230 1st St South.

Jannus Live, 200 First Ave. N, St. Petersburg. Alternative rock/metal band with Shaman's Harvest and Sunflower Dead. $24.50.
Sunday, July 3th, 2016
Tampa Bay Rays: vs. Tigers  Tropicana Field  Family Fun Day and kids get to run the bases at a post game DJ Kitty dance party with mascot appearances.
Big Bang Boogie Swing Dance Event at Museum of Fine Arts
The MFA opens its doors to the Big Bang Boogie event featuring live music and dancing with the Juke Joint Kings. Doors open at 7 pm, group swing dance lessons are from 7-7:30 pm, and dancing is from 7:30-11:30 pm. $15. Museum of Fine Arts, 255 Beach Drive Northeast.
Monday, Fourth of July, 2016
Great Explorations Children's Museum 1925 Fourth St. N. Children can celebrate Independence Day with patriotic games, crafts, a dance party and activities including a "red, white and blue" relay, underwater fireworks and flag creations. Included with admission. $10, $9 seniors, one and younger free.
Museum of Fine Arts 255 Beach Drive NE, St. Live music by the Hummingbirds and a buffet dinner including smoked chicken, grilled salmon, a slider bar and "All American" hot dogs. $46, $23 ages 11 and younger.
Fireworks in St Petersburg This year's "Fireworks Across the Bay" is set to go off at 9pm. Can be seen from most of the city's waterfront parks. Weather conditions may change the start time for fireworks up to 30 minutes or delay them up to one hour.
Fireworks in St. Pete Beach Gulf Boulevard and 68th Street. Start around 9pm from Upham Beach. For safety reasons, some of beach will be closed beginning at 6pm.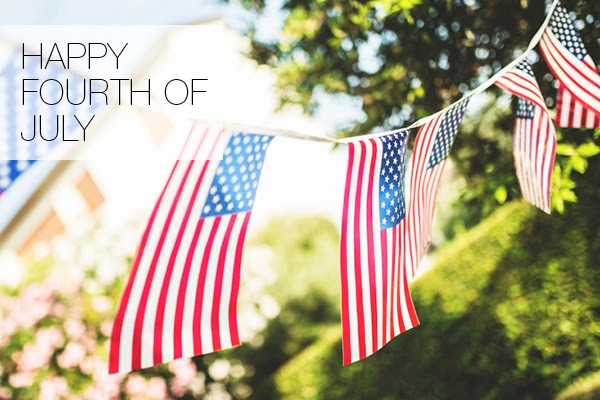 This is where flags are hung, fireworks are viewed and celebrations unfold.

This is home.

Wishing you and yours a safe, fun and memorable Fourth of July Weekend!
.