Category Archive
You are currently browsing the category archive for the 'Buying a Home' category.
May 3, 2018 in Buyer info, Buying a condo, Buying a Home, first time home buying, home buyer info, Lender Info, Mortgage info, Move Up Buyers, Real Estate News, Women | Tags: Buyer info, Buying a condo, buying a home, first time home buying, home buyer info, Lender info, Mortgage info, Move Up Buyers, Real Estate News, Women | Leave a comment
Interesting. Unfortunately, it makes sense when woman still make less than men in so many occupations.
SEATTLE – April 23, 2018 – Real estate website Estately recently conducted a study showing how America's gender wage gap affects home affordability and ownership for women.
http://www.floridarealtors.org/NewsAndEvents/
To find out, Estately used 2016 U.S. Census data to compare men's and women's median salaries in the 50 most populated U.S. cities. Based on those salaries and assuming a monthly mortgage payment of 28 percent of the gross monthly income, the site used a mortgage calculator to determine the maximum home price each salary could afford.
Armed with this information, Estately reviewed the homes currently for sale in major cities across the country and identified the percentage of homes men versus women could afford.
The results in some urban centers were bleak. Seattle, for instance, has the biggest wage-based housing gap. Men can afford nearly 150 percent more homes than women.
Colorado Springs, Miami, San Diego and San Jose also topped the list with significant gaps. For instance, in Colorado Springs men can afford 122.5 percent more homes than women, while further down the list in San Diego, the difference is still a significant 68.5 percent.
With these results in mind, we asked real estate and personal finance experts to share their top tips for single women seeking to purchase a home.
Don't let the down payment scare you away
Coming up with the funds to make a down payment on a home can often seem impossible, particularly when so many Americans have sizeable student loan bills and more.
Andrina Valdes, division president at Cornerstone Home Lending, urges buyers not to let this part of the process discourage them.
"Over and over again, potential home buyers report saving for the down payment as the biggest hurdle to homeownership. When you're relying on one income to save up for it, the problem can seem insurmountable," says Valdes.
The good news is there are all kinds of down payment assistance programs that can help individuals get into a home for less money down.
The Federal Housing Administration loan is popular among first-time and single-income home buyers thanks to its 3.5 percent down payment requirement. There are also programs offered by the Veterans Administration and also USDA loans that may require no down payment at all, says Valdes.
Line-up a guarantor or co-purchaser
The reality is that many single income households, whether they're run by men or women, need assistance in buying a home in today's market.
Experienced agent Julie Gans of Triplemint suggests lining up a qualified guarantor, co-purchaser or someone who might be able to gift money for your home purchase.
Consider a fixer upper
A growing trend among home buyers with limited means has been buying older properties and rehabbing them, says Ralph DiBugnara, president of Home Qualified.
"There are a few mortgage products in the market right now that make that easier," said DiBugnara. "Fannie Mae has a loan called Home Style and FHA has what's called a 203k loan. They both allow you to not only finance the purchase price but also construction costs in the loan to help your home look new."
Look at homes well below your means
Real estate analyst Julie Gurner, of FitSmallBusiness.com, says it's critical that single income households buy properties that are well below the amount they've been pre-approved for.
"You see that gorgeous home at the top of your range? Pass on it, and you'll be glad you did," said Gurner. "Single women and single income families have to be especially mindful to buy a home below their means … It gives them an additional expense cushion every month. Things come up. Doctor visits, your car breaks down, or your furnace breaking can be a big financial hit if you don't have the ability to absorb it. On months where nothing goes wrong, you have the ability to save."
As a single income earner, it's important to protect yourself financially and be able to provide the necessities that make life stable. Having a home below your means can give you both and a great place to live.
House hunt during the right season
When it comes to finding an affordable home, time of year can make a big difference.
That means shopping during the right seasons, when prices traditionally are more negotiable and inventory is better, says Valdes.
Recent data from Trulia shows that there's a 7 percent spike in starter home inventory during the fall, making it an ideal time to find a good deal. On the flipside, starter home inventory drops by more than 20 percent during the summer, making the warmer months a less appealing market.
Minimize credit card debt
As you embark upon your housing search, it's critical that you reduce existing debt. This helps on a variety of levels.
For instance, not only does it make you a better mortgage applicant, it will also help once you're in your new home dealing with a whole host of new expenses.
Gans, of Triplemint, suggest tackling credit card debt in particular.
"Pay off all credit cards prior to purchase to lower your income to debt ratio," advises Gans. "This reduces your liability and makes you look more appealing to a seller."
http://www.floridarealtors.org/NewsAndEvents/
Copyright © 2018 North Jersey Media Group Inc. This article originally appeared on Credit.com.
(Ariel photo of downtown St Petersburg, in the Tampa Bay area of Florida)
According to Zillow's 2018 Best Markets for First-Time Buyers Analysis, first-time buyers in the U.S. looking for an affordable home without much competition may have the best luck in the State of Florida, with both Tampa and Orlando ranked high in the Top 10 best cities for first-time home buyers in 2018. Texas also had 3 cities ranked high on the same list.
Residential News » Tampa Edition | By Michael Gerrity | March 2018
Zillow ranked the 35 largest U.S. housing markets based on where first-time buyers have the best chance to find an affordable home with little buyer competition and strong forecasted home value appreciation. First-time buyers make up 42 percent of all buyers, according to the 2017 Zillow Group Report on Consumer Housing Trends.
The U.S. housing market is competitive for all buyers, as there are not enough homes for sale to meet today's strong buyer demand. In January, inventory of the least expensive homes was down 17.1 percent annually, compared to a 9.7 percent decrease for all homes. In 2017, nearly a quarter of home sales were above the listed price. This puts first-time buyers at a disadvantage this home shopping season because they won't have the capital from a previous home sale to help fund a down payment or keep up with bidding wars. Saving up for a down payment is the most commonly cited barrier to homeownership.
New buyers will have it easiest in the Southeast, especially Texas and Florida. Five of the top 10 markets for first-time buyers are in those two states. Homes in those markets require a smaller down payment, and buyers are more likely to encounter price cuts.
First-time buyers are likely to face the most difficulty in pricy West Coast markets, especially California metros. Not only are homes expensive, but inventory is especially limited, and it takes longer to break even on a home purchase.
Ten Best Markets for First-Time Homebuyers in 2018
1.   Tampa, FL
2.   Indianapolis, IN
3.   Houston, TX
4.   Orlando, FL
5.   San Antonio, TX
6.   Saint Louis, MO
7.   Philadelphia, PA
8.   Atlanta, GA
9.   Las Vegas, NV
10. Dallas, TX
"More and more millennials are reaching the point in their lives where they are ready to buy a home, but they are entering a highly competitive housing market that has been plagued by low inventory, especially among entry-level homes," said Zillow Senior Economist Aaron Terrazas. "Southeastern markets will be easiest for new buyers, where homes are more affordable and there's less competition. People planning to buy for the first time in some of the tougher markets should be prepared to face a more competitive environment, but that doesn't mean they should count out buying entirely."
Zillow's list of the best markets for first-time buyers is based on five metrics:
Low median home value that requires a smaller down payment
Strong forecasted home value appreciation
High inventory-to-household ratio, to indicate available supply
Short Breakeven Horizon, which is the time it takes for buying to be financially advantageous compared to renting
High share of listings with a price cut
March 5, 2018 in Buyer info, Buying a Home, home buyer info, Home Seller Info, Real Estate, Seller Info | Tags: Buyer info, buying a home, home buyer info, Home Seller Info, Real Estate, Seller Info | Leave a comment
This is a short & sweet infograph explaining some of the many things that professional Realtors do for buyers and seller. There are approximately 180 different items that we do in each transaction, depending on the situation. Below is from Keeping Current Matters.
Hiring a real estate professional to guide you through the process of buying a home or selling your house can be one of the best decisions you make!
They are there for you to help with paperwork, understanding the process, negotiations, and helping you with pricing (both when making an offer or setting the right price for your home).
One of the top reasons to hire a real estate professional is their understanding of your local market and how the conditions in your neighborhood will impact your experience.
WASHINGTON – Feb. 9, 2018 – As part of the just-passed continuing resolution to keep the government open, the National Flood Insurance Program now won't expire until March 23, 2018.
While the legislation only extends government operations for six weeks – including NFIP – Congress agreed to some long-term changes, including $90 billion in assistance for post-hurricane cleanup in Florida, Texas and Puerto Rico.
While the national flood insurance program isn't a direct part of federal funding, its future has been tied to it recently because the flood insurance extension has been voted on alongside the larger spending packages.
For at least the next six weeks, however, homebuyers and sellers in flood zones can stop worrying about the loss of flood insurance derailing their transaction.
© 2018 Florida Realtors®
February 9, 2018 in Buyer info, Buying a Home, first time home buying, home buyer info, Market Statistics, Move Up Buyers, Real Estate Market, Uncategorized | Tags: Buyer info, buying a home, first time home buying, home buyer info, Move Up Buyers, Real Estate Market | Leave a comment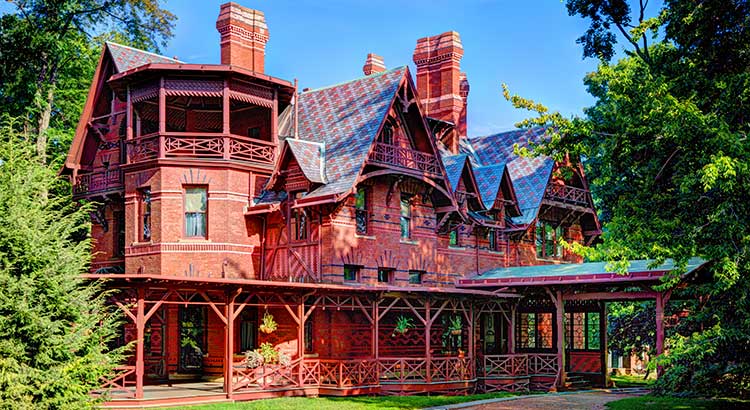 The famous quote by Mark Twain in the title of this article can be used to describe homeownership in America today. Last week, the Census revealed that the percentage of homeowners in the country increased for the first time in thirteen years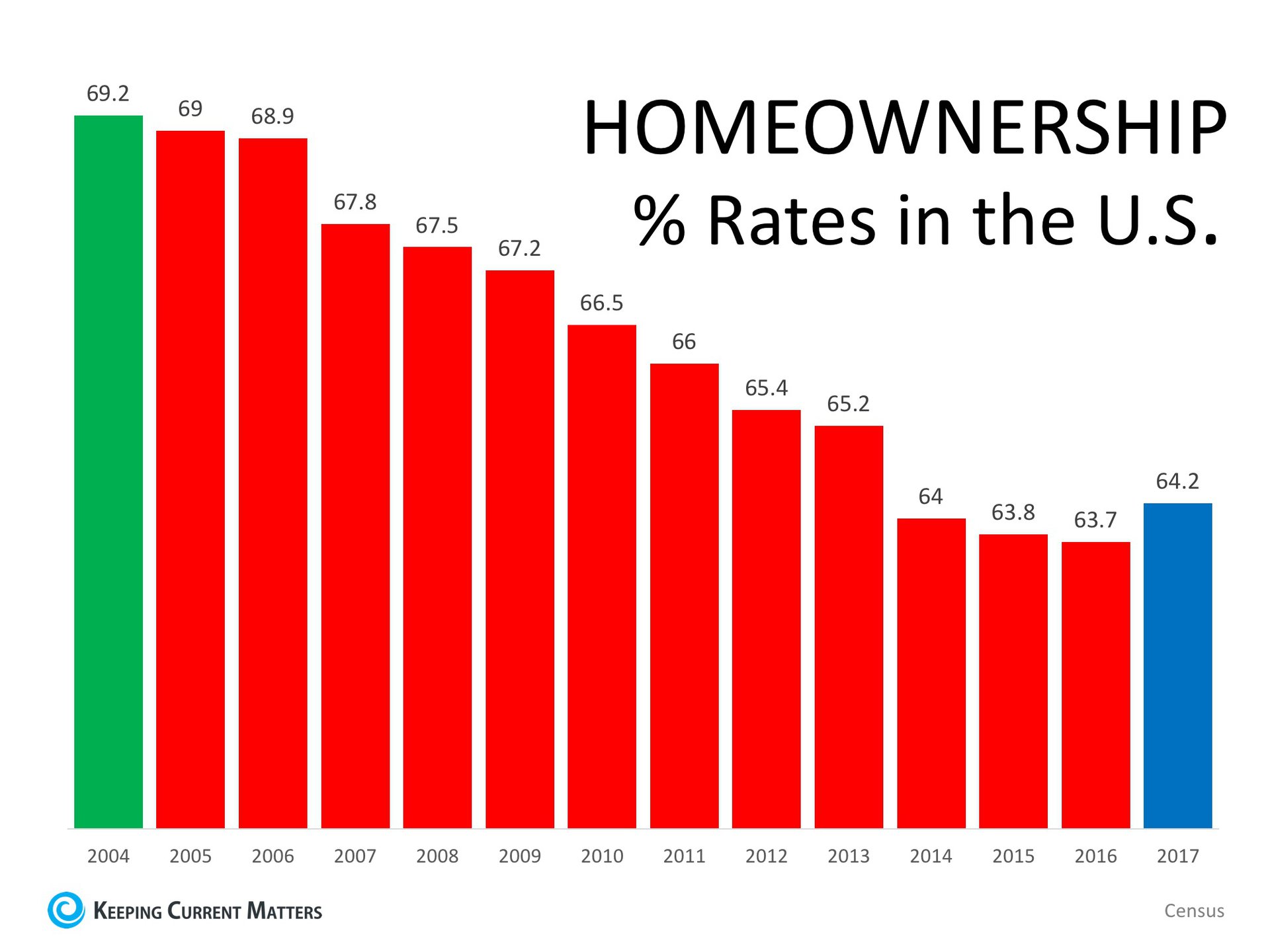 A story in the Wall Street Journal gave these new homeownership numbers some context:
"The annual increase marks a crucial turning point because it comes after the federal government reined in bubble-era policies that encouraged banks to ease lending standards to boost homeownership. This time, what's driving the market is a shift in favor of owning rather than renting.

'This is market, market and market…There's no government incentive program in sight that is having this effect,' said Susan Wachter, a professor of real estate and finance at the Wharton School at the University of Pennsylvania, 'This is back to basics.'"
In a separate report comparing the rental population in America to the homeowner population, RentCaféalso concluded that the gap is now shrinking.
"Undoubtedly, the recession had a great impact on homeownership…However, it looks like it takes more to discourage Americans from buying a house than that.

As the years go by, it seems more and more certain that the fact that renting has seen a sudden gain in popularity is more a reaction to the economic crisis than a paradigm shift in the Americans' attitude toward housing."
America's belief in homeownership was also evidenced in a recent survey by Pew Research. They asked consumers "How important is homeownership to achieving the American Dream?"
The results:
43% said homeownership was essential to the American Dream
48% said homeownership was important to the American Dream
Only 9% said it was not important
Bottom Line
Homeownership has been, is and will always be a crucial element of the American Dream.
*Pictured Above – Mark Twain's home in Hartford, Connecticut.
from Keeping Current Matters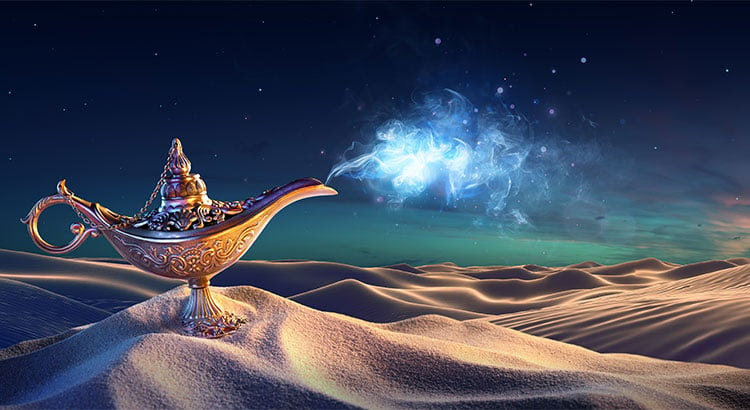 Urban Institute recently released a report entitled, "Barriers to Accessing Homeownership," which revealed that "eighty percent of consumers either are unaware of how much lenders require for a down payment or believe all lenders require a down payment above 5 percent."
Myth #1: "I Need a 20% Down Payment"
Buyers often overestimate the down payment funds needed to qualify for a home loan. According to the same report:
"Consumers are often unaware of the option to take out low-down-payment mortgages. Only 19% of consumers believe lenders would make loans with a down payment of 5% or less… While 15% believe lenders require a 20% down payment, and 30% believe lenders expect a 20% down payment."
These numbers do not differ much between non-owners and homeowners; 39% of non-owners believe they need more than 20% for a down payment and 30% of homeowners believe they need more than 20% for a down payment.
While many believe that they need at least 20% down to buy their dream home, they do not realize that programs are available that allow them to put down as little as 3%. Many renters may actually be able to enter the housing market sooner than they ever imagined with programs that have emerged allowing less cash out of pocket.
Myth #2: "I Need a 780 FICO® Score or Higher to Buy"
Similar to the down payment, many either don't know or are misinformed about what FICO® score is necessary to qualify.
Many Americans believe a 'good' credit score is 780 or higher.
To help debunk this myth, let's take a look at Ellie Mae's latest Origination Insight Report, which focuses on recently closed (approved) loans.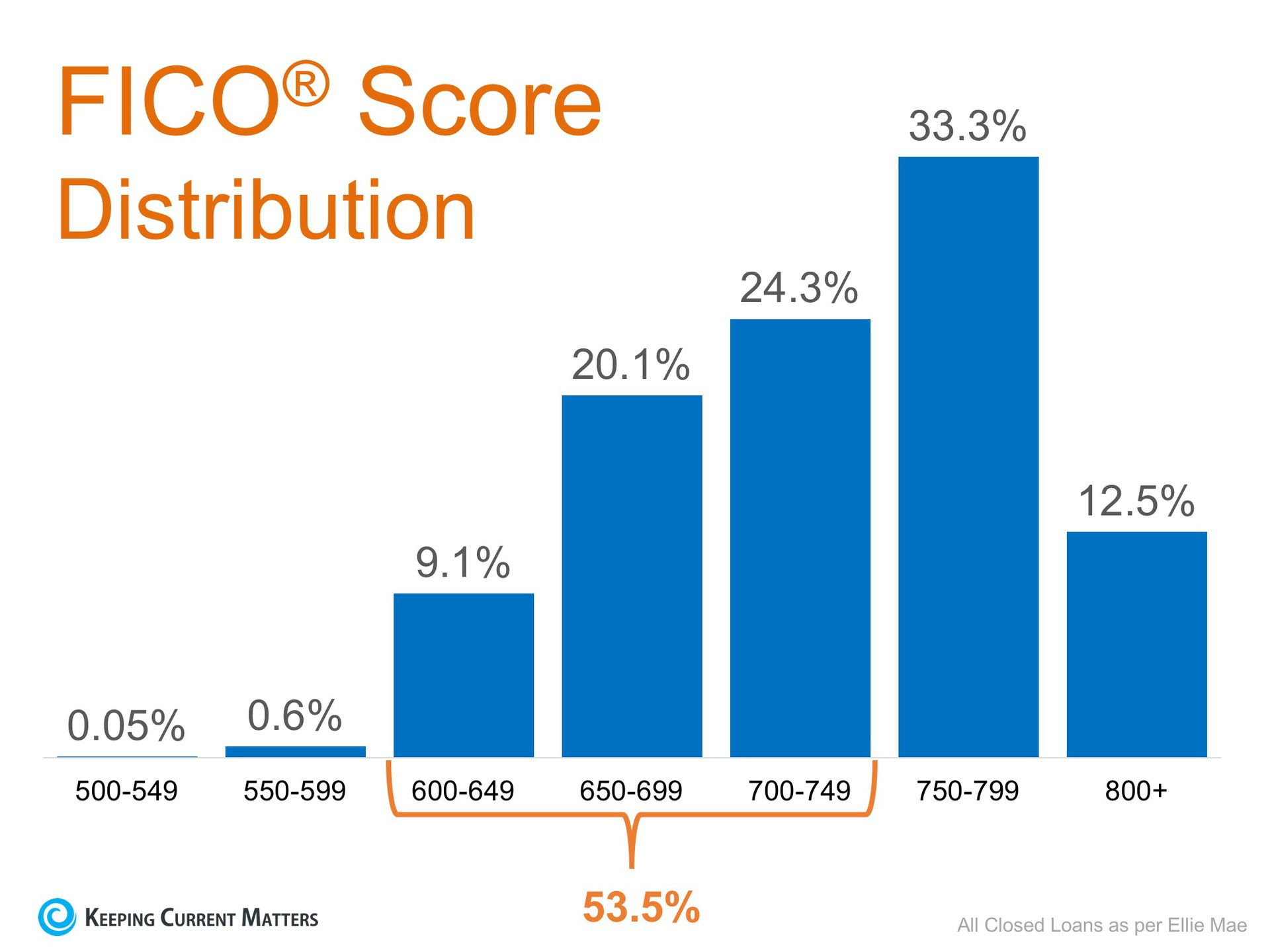 As you can see in the chart above, 53.5% of approved mortgages had a credit score of 600-749.
Bottom Line
Whether buying your first home or moving up to your dream home, knowing your options will make the mortgage process easier. Your dream home may already be within your reach.
                                                           PROFARM Neighborhood Advocates
                                                           No Place Like Home (July 20, 2017)
Wherever you are in your real estate journey – dreaming, planning, remodeling, looking – a REALTOR® can help you along the way.
There's no place like home… until a better house hits the market! You thought you were settled, until a "For Sale" sign showed up in front of that house you've been eyeing for years. Even when you are settled, there are always shifting priorities and scenarios that may prompt you to consider moving.
The kids are gone and you want to downsize, or maybe a parent is moving in with you. Perhaps you've just gotten married or are having a baby and need more room. Housing and family needs combined account for 72.7% of the reasons people move, according to the 2015-2016 U.S. Census Bureau.
Or you've got outdated appliances and have new kitchen envy. Many of the homes in Pinellas County are older housing stock, and need not only cosmetic, but in many cases safety or efficiency upgrades.
The next generation of home buyers are looking for updated interiors, well-equipped kitchens and outdoor living rooms.
According to the National Association of REALTORS®, for-sale-by-owner homes stay on the market longer and sell for $39,000 less than those sold with the help of a real estate professional.
Finding the right agent matters! An experienced agent, who knows the market and has a network of potential buyers, can help sell a home 32% faster than an inexperienced agent (study by Dr. Bennie D. Waller, Longwood University).
Whatever your life stage or wherever you are in your real estate journey, you have a partner in me to help guide and support you.
I'm ready when you are! Contact me to set up a personalized plan for your real estate goals. Thank you, Annalisa Weller
© 2017 Pinellas Realtor® Organization
 PROFARM Neighborhood Advocates
Sticky Notes – Hire a REALTOR® (May 2017)
When you're ready to buy or sell a home, write yourself just one note: Call a Realtor® Today!
You may be ready to sell your home, or you may have already picked out a few homes online you think are perfect for you. But do you know how many steps and tasks are involved in the buying and selling process?
If you are thinking about buying or selling on your own, you'll need to be prepared to undertake the following:
Figure out your budget and how much you can afford
Check your credit report
Save for a down payment
List current home on the market
Market current home on for sale
Clean and repair home for showings
Consider offers
Negotiate the contract
Find an attorney to review the contract
Hire an attorney or title company to complete the closing
Research types of mortgages
Find a mortgage lender
Get pre-approved for a mortgage
Decide where you want to live
Decide what you want in a home
Check local school system report cards
Check local property taxes
Go to open houses
Research local amenities
Figure out how much you can offer
Submit an offer
Complete mortgage application
Order inspections
Obtain certificate of occupancy
Negotiate any repairs
Have the property surveyed
Review H.O.A. documents
Order title search
Obtain title insurance
Secure homeowners insurance
Secure flood insurance
Calculate closing costs and how much you need to bring to the table
Conduct final walk through
Here's a list of 184 Tasks REALTORS® do for you (via the Ohio Association of REALTORS®): http://ohiorealtors.org/consumers/184-tasks-agents-do-for-you/
Feel overwhelming? It is! That's why it's important to hire a REALTOR® who can help you through every step of the process. The home buying journey is usually wrapped up in many emotions, so don't put added pressure on yourself by trying to do it all!
Watch the "Sticky Notes" video here (via Florida Realtors®)
http://www.floridarealtors.org/MediaLibrary/media.cfm?id=261159
When you're ready to sell your current home, or to find the home of your dreams, ask agents you meet if they're a REALTOR®. A REALTOR® is different from a regular agent in two ways:
First, REALTORS® are members of the 100+ year old National Association of REALTORS® (NAR), with more than 1.1 million members around the world.
Second, only a REALTOR® subscribes to the strict NAR Code of Ethics. Also more than 100 years old, REALTOR® members have pledged to abide by this code of conduct and take biannual Code of Ethics training.
Home transitions can be overwhelming. But know if you call a REALTOR®, he or she will be your guide and trusted advisor through your journey to the perfect home.
Please don't hesitate to email at AnnalisaWeller1@gmail.com or call at 727-804-6566, if I can be of service. Thank you so much!
© 2017 Pinellas Realtor® Organization
May 3, 2017 in Buyer info, Buying a Home, buying Your Home, first time home buying, home buyer info, Real Estate News | Tags: Buyer info, buying a home, buying Your Home, first time home buying, home buyer info | Leave a comment
Buying a home can be intimidating if you are not familiar with the terms used during the process. To start you on your path with confidence, we have compiled a list of some of the most common terms used when buying a home.
Freddie Mac has compiled a more exhaustive glossary of terms in their "My Home" section of their website.
Annual Percentage Rate (APR) – This is a broader measure of your cost for borrowing money. The APR includes the interest rate, points, broker fees and certain other credit charges a borrower is required to pay. Because these costs are rolled in, the APR is usually higher than your interest rate.
Appraisal – A professional analysis used to estimate the value of the property. This includes examples of sales of similar properties. This is a necessary step in getting your financing secured as it validates the home's worth to you and your lender.
Closing Costs – The costs to complete the real estate transaction. These costs are in addition to the price of the home and are paid at closing. They include points, taxes, title insurance, financing costs, items that must be prepaid or escrowed and other costs. Ask your lender for a complete list of closing cost items.
Credit Score – A number ranging from 300-850, that is based on an analysis of your credit history. Your credit score plays a significant role when securing a mortgage as it helps lenders determine the likelihood that you'll repay future debts. The higher your score, the better, but many buyers believe they need at least a 780 score to qualify when, in actuality, over 55% of approved loans had a score below 750.
Discount Points – A point equals 1% of your loan (1 point on a $200,000 loan = $2,000). You can pay points to buy down your mortgage interest rate. It's essentially an upfront interest payment to lock in a lower rate for your mortgage.
Down Payment – This is a portion of the cost of your home that you pay upfront to secure the purchase of the property. Down payments are typically 3 to 20% of the purchase price of the home. There are zero-down programs available through VA loans for Veterans, as well as USDA loans for rural areas of the country. Eighty percent of first-time buyers put less than 20% down last month.
Escrow – The holding of money or documents by a neutral third party before closing. It can also be an account held by the lender (or servicer) into which a homeowner pays money for taxes and insurance.
Fixed-Rate Mortgages – A mortgage with an interest rate that does not change for the entire term of the loan. Fixed-rate mortgages are typically 15 or 30 years.
Home Inspection – A professional inspection of a home to determine the condition of the property. The inspection should include an evaluation of the plumbing, heating and cooling systems, roof, wiring, foundation and pest infestation.
Mortgage Rate – The interest rate you pay to borrow money to buy your house. The lower the rate, the better. Interest rates for a 30-year fixed rate mortgage have hovered between 4 and 4.25% for most of 2017.
Pre-Approval Letter – A letter from a mortgage lender indicating that you qualify for a mortgage of a specific amount. It also shows a home seller that you're a serious buyer. Having a pre-approval letter in hand while shopping for homes can help you move faster, and with greater confidence, in competitive markets.
Primary Mortgage Insurance (PMI) – If you make a down payment lower than 20% on your conventional loan, your lender will require PMI, typically at a rate of .51%. PMI serves as an added insurance policy that protects the lender if you are unable to pay your mortgage and can be cancelled from your payment once you reach 20% equity in your home.
Real Estate Professional – An individual who provides services in buying and selling homes. Real estate professionals are there to help you through the confusing paperwork, to help you find your dream home, to negotiate any of the details that come up, and to help make sure that you know exactly what's going on in the housing market. Real estate professionals can refer you to local lenders or mortgage brokers along with other specialists that you will need throughout the home-buying process.
The best way to ensure that your home-buying process is a confident one is to find a real estate professional who will guide you through every aspect of the transaction with 'the heart of a teacher,' and who puts your family's needs first.
re-posted from:
April 10, 2017 in Buying a Home, buying Your Home, first time home buying, home buyer info, Market Statistics, Real Estate, Real Estate News, Seller Info, Selling Your Home | Tags: buying a home, first time home buying, home buyer info, Market Statistics, Real Estate, Seller Info, Selling Your Home | Leave a comment
When a homeowner decides to sell their house, the number one thing that they want is, of course, the best possible price!! Right? Next, is that they want the least amount of problems to receive this price. Most sellers don't realize all of the steps required to reach their goal. Marketing is more than sticking a sign in the yard, placing an add on Craig's list or posting some photos on Facebook. Does the seller know how to stage the house to show it's best appeal to the most buyers? Is the seller willing to answer phone calls 24/7, literally? Yes, at 2 in the morning when a buyer is searching the Internet! Does the seller know if the buyer is a serious buyer with their mortgage in place or are they pre-approved? In order to know all of these things & much more, a seller really needs to hire a real estate professional.
Technology has changed the buyer's behavior during the home buying process. According to the National Association of Realtors' 2016 Profile of Home Buyers & Sellers, the percentage of buyers who used the internet in their home search increased to 94%. However, the report also shows that 96% of buyers who used the internet when searching for homes purchased their homes through either a real estate agent/broker or from a builder or builder's agent. Only 2% bought their homes directly from a seller that they didn't know. Most of the buyers who bought homes directly from sellers (For Sale By Owner) still used a Realtor to represent them. Buyers start their search for a home online but then depend on an agent to find the home they will buy (50%), to negotiate the terms of the sale (47%) & price (36%), or to help understand the process (61%). There is so much information out there, either through the Internet or family & friends that more buyers are now reaching out to real estate professionals to help them through the very complicated process. The percentage of buyers who have used agents to buy their homes has steadily increased from 69% in 2001.

Sooooo, if you are thinking of selling your home, don't underestimate the role a real estate professional can play in the process. The vast majority of buyers have realized that they actually need a Realtor in order to purchase their new home correctly. The laws regarding real estate change constantly & a professional Realtor will know the latest requirements & forms, as well as have a much larger audience with which to present your home in the best light.