You are currently browsing the category archive for the 'Commercial Business' category.
Do you need 3 HOURS of CE credit before March 31st?
Register NOW for Pinellas International Council's 8th Annual Global Symposium.
Learn about the latest on FIRPTA & International Tax from Susan Poskus, Global Tools for Success with Michael Cobb, How MOU's help us in Florida with Maria Grulich, the 411 on NAR Global Benefits from Lisa Calarco and then get 3 hrs of CE credit for learning about Foreign Investments for Immigration Purposes with Don Gonzalez.
Register at https://pinellasrealtor.org/education-and-events-calendar/
Make sure to register NOW for "Commercial Real Estate in the Global and Local Markets" with Carlos Fuentes AND
"Global Real Estate: A Professional Guide to Expanding & Developing Your International Business" with Claire Killen.
~~~This THURSDAY, FEB 21, 2019 from 9-12 noon.~~~
Carlos has been involved in commercial and international real estate for the last 27 years, having earned the CCIM (Commercial R.E. Specialist), CIPS (International R.E. Specialist) and TRC (Transnational Referrals Certification) designations. His travels have provided opportunities for international deals in the Caribbean, Latin America and the U.S. He has successfully completed a significant number of 1031 Exchanges.
Claire is the Broker/Owner of Emerald Real Estate, established in March 2010. Emerald Real Estate is a locally based real estate company in the Minneapolis area of Minnesota. As a native of Ireland, Claire brings a distinctive approach to her business that her clients rave about, setting her miles apart from her competitors in the real estate business. Claire's dedication to her clients, serving them with integrity and passion, with a commitment to industry knowledge, professionalism and service is how she has successfully built up her referral based business. Claire gives back to the real estate community by volunteering on local boards,MAAR's Global Council, Past Chair of NorthstarMLS, current RMLS Board of Director, NAR's Presidents Liaison to Ireland 2013 – 2018 and NAR Vice Chair Global Business Alliance Committee 2019.
"Commercial Real Estate in the Global and Local Markets" with Carlos Fuentes AND
"Global Real Estate: A Professional Guide to Expanding & Developing Your International Business" with Claire Killen, originally from Ireland.
Commercial Real Estate in the Global and Local Markets
This class will help you position yourself as the GOTO person by providing the most current information on Global Trends & News both for investors coming here by creating awareness of local market resources/opportunities and also for those investors in your local market who need to know about sound investment markets where private  property rights are guaranteed.  You will also learn about cultural sensitivity, communication and negotiating skills, qualifying prospects and tax and immigration laws.
Global Real Estate:  A Professional Guide to Expanding & Developing Your International Business
This class will offer guidance in developing best practices in working with buyers and sellers outside of the United States.  You will learn how to build up your international business and discuss the importance of having a connection with a bilateral partner of the National Association of Realtors®  and the benefits of the CIPS designation for realtors®  .  You will also learn how to best use your time at conferences along with practical tips and suggestions for people wanting to expand or develop their international business.
Where does Mexico come in on this list of commercial investing? How about Finland? Norway? Nederlands? Canada? Which country is #1?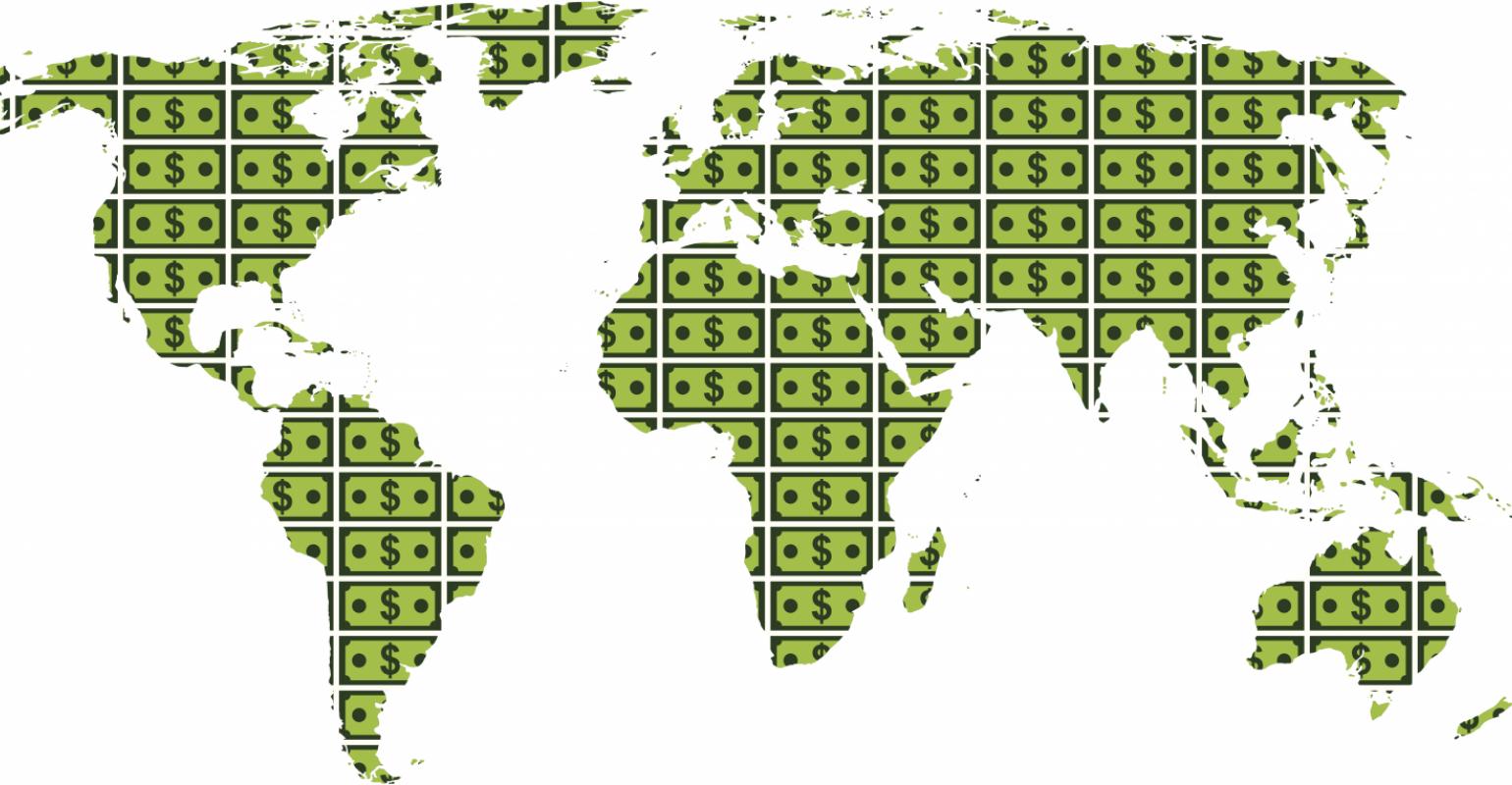 Although some cross-border investors have taken a step back from U.S. real estate, there remains strong interest from buyers around the globe.
Canadian investors have been the most active buyers of U.S. real estate in the last 12 months, securing $19.63 billion in assets, according to a recent report from Real Capital Analytics (RCA). It's a familiar spot for the Great White North, which was also the top source of capital into the U.S. in 2017 and number two in 2016. China, which topped the list in 2016, sits fourth in volume for the past 12 months, at $5.48 billion. Singapore ($9.05 billion) and France ($8.66 billion) edged out China for second and third on RCA's list. Germany, with $4.33 billion in capital invested in the U.S., rounded out the top five.
Cross-border investment has continued at a strong clip despite an increase in protectionist measures, such as tariffs and tensions in trade agreement negotiations. According to RCA's report "These fears are genuine but sometimes also taken to extremes. This too shall pass…. Cross-border investors are, with some exceptions, focused on longer-term objectives and temporary roadblocks can be overlooked. Clearly these investors overlooked trade concerns in the first half of 2018."
Overall, cross-border investment is off its peak year of investment in the U.S. in 2015 with nearly $100 billion in volume, which accounted for about 17 percent of overall commercial real estate investment. The current numbers (based on trailing four-quarter data) amount to just more than $60 billion and around 12 percent of overall volume.
The following gallery includes the top 20 countries listed in RCA's report.
https://www.nreionline.com/finance-investment/top-countries-investing-us-commercial-real-estate
David Bodamer | Sep 17, 2018
Tampa area's first-ever Certified Commercial Investment Member (CCIM) Global Real Estate Symposium on July 10, 2018 at the Hilton Garden Inn Tampa Suncoast Pkwy in Lutz!
Anyone who has an interest in investment real estate, particularly learning the current appetites of international buyers, is encouraged to attend.  Participants will learn why those "in the know" expect international buying activity to continue to increase and these attendees will become versed on how to overcome unique challenges when working with international investors.
We have a great line up of speakers you won't want to miss! Through the end of today, the rate for attendees, is $45 for the all day event, including food. It goes up to $65 after that.
Feel free to send this link to anyone who may want to attend: https://www.flccim.com/events/west-coast-district-global-commercial-real-estate-symposium
Carlos Fuentes, of Namaste Realty from the Tampa Bay area, discusses global commercial real estate, what you can learn via CIPS, U.S. international investment expectations, and benefits of joining a local global counsel.
http://www.narconferencelive.com/2017/11/07/global-commercial-real-estate-overview-nar/?sf169957080=1
On October 26th the Pinellas International Council held the class entitled,  Investor Visas: Helping International Clients Invest in the USA  presented by attorney Marc Weintraub of  Bailey & Glasser, LLP in St Petersburg, Florida. Bailey & Glasser specializes in representing International investors purchase businesses in the USA and then continues to help them with management & legal issues afterwards. Thank you to all of our 30+ attendees, the PRO Business Affiliates & the Pinellas Realtor Organization for your support with this very informative event.
Technological change will determine which cities will outperform, Cushman & Wakefield says
Global property investment rose by 4% in the year to June to $1.5 trillion, reflecting improved sentiment in 2017, Cushman & Wakefield reported Thursday.
from:http://www.thinkadvisor.com/2017/10/12/us-dominates-global-cities-for-real-estate-investm?&slreturn=1508455425
According to the firm's annual survey of global commercial real estate investment activity, high interest from regional buyers drove growth.
It said the economic background for real estate was now more encouraging than many analysts had anticipated, with the International Monetary Fund having raised global growth forecasts for the first time since 2011.
The U.S. dominated the survey's ranking of global cities for investment, but Asian markets made the most impressive gains in the past year.
Thanks to increased interest in buying land for development, Asian markets grew by 24.6%. By comparison, European and North American markets experienced declines of 11% and 7.5%.
Although the top 25 gateway cities in the survey declined by 120 basis points, they remained dominant with nearly 50% of the market. Half the cities in the top 10 underwent volume declines over the past year; now the 10 cities represent just 29.5% of total volumes, down from 32.9%.
New York maintained its position as the most sought-after market for the sixth consecutive year, according to the survey. The other cities in the top 10 were Los Angeles, San Francisco, London, Dallas, Paris, Washington, Hong Kong, Atlanta and Shanghai.
London saw volumes fall by 25%, and was bumped from the top three by San Francisco, while number nine Atlanta displaced Tokyo, which fell to number 11.
London continued as the most attractive city for international investors, but several German cities rose in the rankings: Berlin to number five and Frankfurt to number seven. Number two New York and number three Paris were popular rivals to the British capital. Athens real estate reached a 10 year peak.
The survey found that sector concentration was highest in the office sector, with 61% of all office transactions occurring in the top 25 cities. Multifamily followed, with 49% of volumes in the gateway cities.
The report said a key factor determining which cities would outperform was technological change. Developments such as virtual reality and big data will enable more rapid change, and will start shaping cities and tenant demand within months rather than years.
It said cities will need to be able to adopt smart designs in buildings and infrastructure, and have a strong focus on their target audience of talent and businesses.
Four things will facilitate this process, according to the report:
City connectivity, as the importance of linking families and businesses across borders grows
Supportive governance with integrated strategies
The size and quality of a city's institutions
Access to services, healthy living and cultural appeal
According to JLL, over $1.5 billion of Irish commercial properties have traded so far in 2017. While this is lower than 2016, last year was an exceptional year.
Commercial News » Dublin Edition | By Michael Gerrity | October 4, 2017
In Q3, $623 million of investment transactions closed. The largest transaction in Q3 was the sale of a $71 million off-market office transaction in Dublin. The second largest was retail unit at 100-101 Grafton Street, which was sold by GLL and purchased by Irish Life for $59 million, and the third largest was the sale of 4-5 Harcourt Centre. The office building was sold by Clancourt and purchased by Ares for over $55 million.
Hannah Dwyer, Head of Research at JLL Ireland commented, "2017 continues to perform steadily, and total volumes of $1.53 billion are where we expected them to be at this stage in the year. As with most years, Q4 is likely to be the strongest quarter, with a number of assets on the market which are due to close in the next 3 months. This includes The Square in Tallaght ($274 million guide) and The Gibson Hotel in Dublin 1 ($102 million guide). We are still of the view that total volumes for 2017 are likely to achieve between $2.3 and $3 billion, assuming these large assets close in time for the end of the year."
John Moran, CEO and Head of Investment said, "It is encouraging to see that Ireland's investment market continues to perform. The supply of assets coming on to the market remains robust and the demand we are seeing from investors continues to surprise, with more core buyers from Europe in particular. Whilst they are becoming more selective in terms of what they are bidding on, we are still seeing interest, particularly for prime assets, or those that have an asset management or refurbishment play. Offices continue to be the focus for some investors, whilst others are branching into 'alternatives' in search of value. In particular, this includes the Private Rented Sector for Residential, for which we dealing with a number of active enquiries from clients. Both new and existing domestic and overseas investors continue to be active".
Commercial News » Dublin Edition | By Michael Gerrity |