You are currently browsing the category archive for the 'Commercial News' category.
Where does Mexico come in on this list of commercial investing? How about Finland? Norway? Nederlands? Canada? Which country is #1?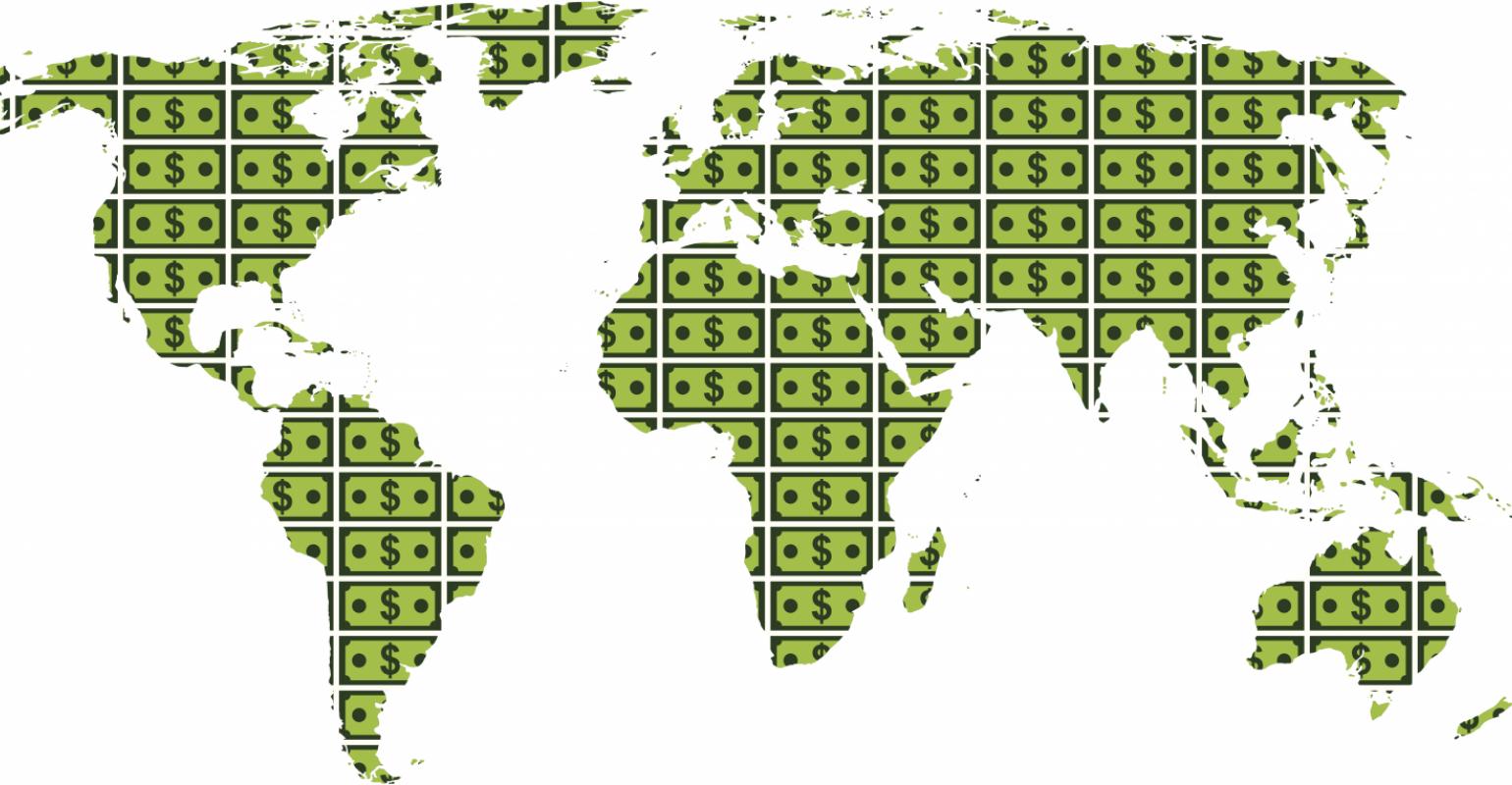 Although some cross-border investors have taken a step back from U.S. real estate, there remains strong interest from buyers around the globe.
Canadian investors have been the most active buyers of U.S. real estate in the last 12 months, securing $19.63 billion in assets, according to a recent report from Real Capital Analytics (RCA). It's a familiar spot for the Great White North, which was also the top source of capital into the U.S. in 2017 and number two in 2016. China, which topped the list in 2016, sits fourth in volume for the past 12 months, at $5.48 billion. Singapore ($9.05 billion) and France ($8.66 billion) edged out China for second and third on RCA's list. Germany, with $4.33 billion in capital invested in the U.S., rounded out the top five.
Cross-border investment has continued at a strong clip despite an increase in protectionist measures, such as tariffs and tensions in trade agreement negotiations. According to RCA's report "These fears are genuine but sometimes also taken to extremes. This too shall pass…. Cross-border investors are, with some exceptions, focused on longer-term objectives and temporary roadblocks can be overlooked. Clearly these investors overlooked trade concerns in the first half of 2018."
Overall, cross-border investment is off its peak year of investment in the U.S. in 2015 with nearly $100 billion in volume, which accounted for about 17 percent of overall commercial real estate investment. The current numbers (based on trailing four-quarter data) amount to just more than $60 billion and around 12 percent of overall volume.
The following gallery includes the top 20 countries listed in RCA's report.
https://www.nreionline.com/finance-investment/top-countries-investing-us-commercial-real-estate
David Bodamer | Sep 17, 2018
According to JLL, over $1.5 billion of Irish commercial properties have traded so far in 2017. While this is lower than 2016, last year was an exceptional year.
Commercial News » Dublin Edition | By Michael Gerrity | October 4, 2017
In Q3, $623 million of investment transactions closed. The largest transaction in Q3 was the sale of a $71 million off-market office transaction in Dublin. The second largest was retail unit at 100-101 Grafton Street, which was sold by GLL and purchased by Irish Life for $59 million, and the third largest was the sale of 4-5 Harcourt Centre. The office building was sold by Clancourt and purchased by Ares for over $55 million.
Hannah Dwyer, Head of Research at JLL Ireland commented, "2017 continues to perform steadily, and total volumes of $1.53 billion are where we expected them to be at this stage in the year. As with most years, Q4 is likely to be the strongest quarter, with a number of assets on the market which are due to close in the next 3 months. This includes The Square in Tallaght ($274 million guide) and The Gibson Hotel in Dublin 1 ($102 million guide). We are still of the view that total volumes for 2017 are likely to achieve between $2.3 and $3 billion, assuming these large assets close in time for the end of the year."
John Moran, CEO and Head of Investment said, "It is encouraging to see that Ireland's investment market continues to perform. The supply of assets coming on to the market remains robust and the demand we are seeing from investors continues to surprise, with more core buyers from Europe in particular. Whilst they are becoming more selective in terms of what they are bidding on, we are still seeing interest, particularly for prime assets, or those that have an asset management or refurbishment play. Offices continue to be the focus for some investors, whilst others are branching into 'alternatives' in search of value. In particular, this includes the Private Rented Sector for Residential, for which we dealing with a number of active enquiries from clients. Both new and existing domestic and overseas investors continue to be active".
Commercial News » Dublin Edition | By Michael Gerrity |
TALLAHASSEE, Fla. – 2016 – The runaway winner in the primary election was at the end of the ballot, as voters in Florida overwhelmingly approved a tax break to encourage businesses to go solar.
The amendment, which will become part of the Florida Constitution, exempts solar and other renewable energy devices on business and industrial property from property taxes for 20 years. The same tax break already exists for residential property owners.
The amendment also exempts renewable energy devices from Florida's tangible personal property tax.
Amendment 4, the only ballot question in Tuesday's primary, won more than 70 percent of the vote, according to early returns by the Florida Division of Elections.
Backers of Amendment 4 were all along the political spectrum, including the pro-environment Southern Alliance for Clean Energy, Nature Conservancy and Florida Conservation Voters, and the business-backed Florida Chamber of Commerce, Florida Retail Federation and Florida Restaurant and Lodging Association.
Business groups like tax relief, and environmental groups hope it will now encourage more talk in the conservative state Capitol about climate change and the need to cut dependency on fossil fuels.
"With all of this sunshine, why are we importing so much fossil fuel to power our state?" asked Pete Wilking of A1A Solar in Jacksonville.
"Stop sea levels from rising! Vote Yes on 4!" tweeted an advocacy group, Women4Solar.
The opposition was led by the Rev. Al Sharpton, the TV and radio talk show host and president of the National Action Network (NAN), and Bishop Victor Curry of Miami, NAN's southeast regional director, who said they opposed "unnecessary and unjust tax breaks for corporations."
It was one of the most cost-effective referendum campaigns in Florida history, as supporters raised less than $150,000.
Lacking the money for a TV ad campaign, supporters built support networks on Facebook and Twitter (hashtag #Yeson4) to mobilize voters.
Voters said yes to solar, even if they did not always fully understand it.
The vote of the people was just one step, however. The Legislature, which put Amendment 4 on the ballot, must pass a bill in the next session in 2017 carrying out the will of the voters.
At the same time, a much more potent political battle over solar will play out on the Nov. 8 general election ballot.
Known as Amendment 1, the ballot question is an effort by utility companies that would prohibit the sale of solar energy to individual customers and, critics say, would add new regulatory barriers to solar expansion in Florida.
Supporters, calling themselves Consumers for Smart Solar, have raised $19.1 million so far.
Florida Power & Light, Gulf Power, TECO Energy and Duke Energy are among Amendment 1's biggest backers and environmental groups are working to defeat it.
Utilities prevailed on state lawmakers to put Amendment 4 on the primary ballot to avoid confusing voters about their higher priority, Amendment 1.
Susan Glickman of Southern Alliance for Clean Energy said moving Amendment 4 to a low-turnout primary was a blessing in disguise, as it turned out.
"It's a little bit easier because it's a more informed electorate," Glickman said.
Copyright © 2016 Miami Herald, Steve Bousquet. Distributed by Tribune Content Agency, LLC. Miami Herald writer Alex Daugherty contributed to this report.
Please join us for the 5th Annual Global Real Estate Symposium. This year's speakers include Susan Poskus, CPA with Poskus Roberge, Jean Maday the National Association of Realtors Director of Commercial Real Estate and Don Gonzalez, Attorney.
Learn about tax issues and commercial impact on our local market. If you attend the Foreign Investment in Real Property for Immigration Purposes session, you will also earn 3 hours of CE CREDIT. 
Sooooo…Spend the day with us learning & networking. Lunch, light appetizers, wine, beer & door prizes (must be present to win).  Meet some of PRO's Affiliate Business Partners as well. Sounds good, doesn't it?
Please register on the Pinellas Realtor Organization's website : http://pinellasrealtor.org/  under Upcoming Events or Education calendar, either will get you to registration.
We would love to see you there!!
According to CBRE Group, the Panama Canal's expansion, the first major renovation the canal has undergone since its opening in 1914, is a milestone that will have a major impact on the global trade industry, and specifically, the way cargo is handled and transported throughout North America.
By Michael Gerrity | See more at: http://www.worldpropertyjournal.com/
Scheduled to open in April 2016, the larger canal will be able to accommodate a new line of Post-Panamax vessels — supertankers, container and passenger ships too large to pass through the canal, pre-expansion. The $5.25 billion expansion project has already created a new set of locks that will accommodate these larger vessels, providing shippers easier access to North America.
"Now you can have these massive ships go directly to the East Coast, and that is going to drastically change the way merchandise is distributed," says Carla Lopez, head of research in Latin America for CBRE.
Ports on the East Coast are spending billions to deepen their harbors, increase their bridge heights and transform their infrastructure to accommodate larger vessels that bring with them more cargo and potentially more business. But how immediately this influx of new business — in the form of cargo shipped from Asia directly to the East Coast — will land in the reconfigured ports has yet to be determined.
The American Association of Port Authorities (AAPA) estimates that ports and their private sector partners are investing over $9 billion a year to modernize and expand port facilities.
These port renovations fall into three main categories: land-side connections (the roads and rail lines that lead into the ports); water-side connections (especially those that need to be deepened and widened to accommodate greater volumes in these Post-Panamax vessels); and the port facility infrastructure itself (often referred to as "inside the gate").
The association estimates there are 125 port-related infrastructure projects underway or planned, cumulatively valued at $29 billion. Except for on-dock rail, these projects are mostly improvements outside of port facilities, including intermodal connectors, gateway and corridors and marine highways.
The Port Authority of New York and New Jersey has dedicated $1.3 billion for the Bayonne Bridge Navigational Clearance Project, which will raise the bridge to 215 feet from 151 feet for the passage of these larger ships. It has also spent over $2.7 billion for other improvements to its water-side and land-side connections, along with its port facility infrastructure.
"New York is always going to be huge, and it is best positioned in the short term," says David Egan, CBRE's head of industrial research in the Americas. "If you take the major ports from Miami, Fort Lauderdale, Charleston and Baltimore, they've all made a committed investment to receive these Post-Panamax ships."
Ports in Savannah, Georgia, and Jacksonville, Florida, are currently undergoing costly dredging projects to deepen their harbors for these larger ships (Georgia has set aside $266 million for the Savannah Harbor).
"I still think there are some limitations, like the Port of Savannah, which only has a certain depth that can be achieved there," adds Egan.
Perceived limitations aside, the Port of Savannah has seen a bump in total TEU volume from March 2014 to March 2015, according to CBRE Research. This volume helped the Port of Savannah surpass the Northwest Seaport Alliance, a newly formed alliance between the ports of Seattle and Tacoma, as the fourth-largest port in total TEU volume.
More cargo also means a growing demand for speedy distribution services, and that can also lead to substantial real estate benefits for East Coast ports. For instance, the increased cargo traffic at the Port of Virginia helped fill warehouse space in Hampton Roads with imported goods. As of 2014, about 91 percent of the 108 million square feet of leasable industrial space there was leased, and the total amount of vacant square feet of warehouse space in the area dropped to 1.9 million from 3.6 million in 2012.
There is also the question of how those along the supply chain–from existing shippers to retailers–are going to change their methodology based on these new access points for larger ships.
"If you're looking at an Asia-to-North America shipping lane and you're an existing retailer, how quickly can you turn on a dime and change your supply chain in order to take into consideration this new opportunity?" asks Scott Marshall, executive managing director, industrial services in the Americas for CBRE. "By changing that, what happens to your turn time?" ~~~~~~~
– By Michael Gerrity | See more at: http://www.worldpropertyjournal.com/