You are currently browsing the category archive for the 'Holidays' category.
Happy New Year!  ¡Feliz año nuevo! Frohes neues Jahr! Bonne année! Feliz Ano Novo!
Ευτυχισμένο το νέο έτος! Athbhliain faoi mhaise daoibh! Godt nytt år! Manuia le tausaga fou!
Felice anno nuovo! 新年快乐!Xīnnián kuàilè!  明けましておめでとうございます!
Do you need some ideas on where to celebrate this New Year's Eve? From First Night to rooftop parties to white sand celebrations, here are some of the many ways to ring in the NEW YEAR:
  First Night St. Petersburg's 24th Annual New Year's Eve celebration of the Arts. A family-friendly event featuring live music, entertainment, drama, dance, games, art, fireworks, musical petting zoo, a poetry celebration at Studio@620 and a New Year's Salsa at Museum of Fine Arts.  The festivities begin at 4pm and run through midnight.  Day of tickets are $15 for adults, $10 for children (6-12) and children 5 and under enjoy the events for free. http://www.firstnightstpete.com
New Year's Eve Takes Flight at Loews Don CeSar, St Pete Beach
Have your "passport" & your imagination ready to return to the Golden Age of travel without leaving the white sands of St Pete Beach. "Experience the flavors of Havana, the revelry of New Orleans and immerse yourself in the glamour of Mumbai's Bollywood". Enjoy a premium open bar, action stations, hors d'oeuvres and decedant desserts throughout the entire 5th Floor of the classic 1920's elegant Pink Hotel. Dance to the sounds of Blonde Ambition, playing top 40, pop, rock, country and cross-over Latin music hits along with our top dance DJs. Event runs from 9pm-1am. Tickets are $229 per person. Loews Don CeSar, 3400 Gulf Boulevard.
The Laser Comedy Show at Unscripted Theatre, St Pete
Before you ring in the New Year, see the show Chicago can't stop talking about. Chris Fair brings his incredible improv talents to the Burg for the Laser Comedy Show, a glow in the dark etch-a-sketch show that illustrates an improvised story. Shows at 11am and 2pm. Tickets are $10 online, $15 at the door OR two tickets from $25. Unscripted Theatre, 14 18th Street South.
The Witch's New Year's Eve Private Party, downtown St Pete
Join the Ale and the Witch as they close out 2016 with their traditional house party. Only 60 seats are sold and the ticket enables full access to all items at the bar. Event runs from 8pm-1am. Tickets are $66 and are available for purchase at The Ale and The Witch, 111 2nd Avenue Northeast.
Toast by the Coast New Year's Eve Party at TradeWinds, St Pete Beach
TradeWinds Island Resorts on St. Pete Beach hosts their annual gala in the Grand Ballroom, featuring an open bar, an extensive hors d'oeuvres buffet, and dancing to live music from Motel Funk. From 9pm-1am. Click HERE for more details. TradeWinds, 5500 Gulf Boulevard.
New Year's Eve Havana Nights at The Canopy
Join The Canopy for the hottest New Year's Eve party in the Burg. Enjoy two floors of open bar, hors d'oeuvres, dinner buffet, live band in the grand ballroom, DJ on the rooftop and a champagne toast at midnight. Doors open at 8pm. Tickets are $182.65 in advance, $195 at the door if available. The Canopy at The Birchwood, 340 Beach Drive Northeast.
Swingin' in the New Year at the St. Pete Coliseum
All-ages welcome to dance to the music of Mitch Woods and his Rocket 88's Band. Balloon drop, party favors, noisemakers, chocolates, prize giveaways, cash bar. PLUS a vintage fashion photo shoot and contest, so dress accordingly! Doors open at 7:30pm, with a swing dance lesson from 8-9pm. The party continues until 1am. Tickets are $30. St. Pete Coliseum, 535 4th Avenue North.
Taste of Bavaria Party at Hofbrauhaus, St Pete
Welcome in 2017 with a taste of Bavaria featuring live German music a balloon drop and a champagne toast. Order all three of the special courses & receive a free bottle of champagne with two Hofbrauhaus flutes, midnight balloon drop and champagne toast. Click HERE to make your reservation or call 727.898.3333. Hofbrauhaus, 123 4th Street South.
DAYA at Jannus Live, downtown St Pete
High-energy dance party for anyone 18+, Oh and it's "All You Can Responsibly Drink" for the 21 and older crowd. Music by DJ T-Quest, DJ Knex, and  DAYA. Gates open at 8pm. $20 for 18+, $30 for 21+. Click here to purchase. Jannus Live, 200 1st Avenue North.
Gatsby Gala at Mastry's Brewing, St Pete Beach
Mastry's Brewing Co on St. Pete Beach hosts a 1920's-style evening featuring a new Berliner beer release called "Bubbly," tapas, photo booth, and DJ. Free entry from 7pm-1am. Parking on-site is limited; additional parking can be found at the community center one block behind the brewery. Mastry's Brewing, 7701 Blind Pass Road.
Marchand's New Year's Eve Party at The Vinoy, downtown St Pete 
Special hors d' oeuvres from 8-8:30pm. Food stations will be open from 8:45-10pm. Food options include: seafood raw bar, beef tenderloin, herb crusted lamb, butter champagne poached lobster. The dessert at 11pm, featuring dark chocolate chambord truffles, black forest cupcakes, bourbon old fashioned bon bons, drunken cherry tartlets, passion fruit custard, broken vanilla macaroons and more. Click HERE for a full menu. $150 per person. Black tie optional. Call 727.824.8072 for reservations. The Vinoy, 501 5th Avenue North.
The 360 Rooftop Lounge at Kimpton Hotel Zamora, St Pete Beach
Unrivaled views of St. Pete Beach & the fireworks. Includes an open well bar, decadent desserts and a champagne buffet. Food and drink specials start at 4pm. The Boogie Nights rooftop celebration featuring music by The Hunks of Funk begins at 9pm. $175 all inclusive, in advance online. $250 at the door. 360 Rooftop at Kimpton Hotel Zamora, 3701 Gulf Boulevard.
****Don't drink and drive! Use SPRides downtown or Florida Free Rides at 727.512.4765. Or use Uber and Lyft & local cab companies. Help keep everyone safer.
Happy New Year!  ¡Feliz año nuevo! Frohes neues Jahr! Bonne année! Feliz Ano Novo!
Ευτυχισμένο το νέο έτος! Athbhliain faoi mhaise daoibh! Godt nytt år! Manuia le tausaga fou!
Felice anno nuovo! 新年快乐!Xīnnián kuàilè!  明けましておめでとうございます!

According to AAA, more than 103 million Americans–the most on record–are expected to travel for the year-end holidays. This represents a 1.5 percent increase, or 1.5 million more people traveling, compared with last year. This comes despite one fewer travel day this holiday season. The year-end holiday travel period is defined as Friday, December 23 to Monday, January 2, 2017.
The increase in holiday travel this year is being driven by additional consumer spending, a result of improvements in the labor market and rising wages. Additionally, low gas prices and increased consumer optimism will prompt more Americans than ever to set out on road trips, take to the skies, or board trains, buses and cruise ships to celebrate the holidays.
"It's the season for holiday travel, and this year more Americans will travel to celebrate the holidays and ring in the New Year than ever before," said AAA President and CEO Marshall Doney. "Rising incomes and continued low gas prices should make for a joyous holiday travel season."
Most travelers will drive this holiday season
The vast majority of travelers–93.6 million people–will take a holiday road trip, an increase of 1.5 percent over last year. Air travel is expected to increase by 2.5 percent, with more than 6 million Americans flying to their holiday destinations. Travel by other modes of transportation, including cruises, trains and buses, will decrease slightly, to 3.5 million travelers.
New Year's gas prices second-cheapest in nearly a decade
AAA estimates U.S. drivers have saved more than $27 billion at the gas pumps so far this year compared to the same period last year. Today's national average price for a gallon of gasoline is $2.23, 23 cents more than the average price on New Year's Day 2016 ($2.00). Most U.S. drivers will pay the second-cheapest New Year's Day gas prices since 2009, when the national average was $1.62.
Holiday airfares, hotel rates and car rental prices mixed
According to AAA's Leisure Travel Index, holiday airfares are projected to average $204 for a roundtrip flight along the top 40 domestic routes. Rates for AAA Two and Three Diamond Rated lodgings are expected to increase 7 percent, with travelers spending an average of $128 and $160 per night, respectively. Daily car rental rates will average $66, slightly lower than last year's holiday travel season.
Warm-weather destinations top the list of most popular holiday destinations
With the exception of New York City–an-ever popular holiday destination–warm-weather locales in Florida, Nevada and California top the list of most popular destinations for this holiday season travel.
Vacation News » Miami Edition | By Michael Gerrity | December 23, 2016
Saturday, November 26, 2016
Shopapalooza Part II
Skip the mall & the crowds. Support the local shops & businesses. Launch the holiday shopping season!  LocalShops1's biggest event of the year brings together locally owned shops, restaurants, art galleries, service providers, and community organizations offering great shopping discounts!  Prizes and surprises during the 7th annual LocalShops1 community festival, featuring more than 130 local businesses, artists, food trucks and nonprofits! Estimated attendance is 5,000+ shoppers each day. 10am-7pm. South Straub Park, 198 Bayshore Drive Northeast., St Petersburg,Florida
Around the World at Great Explorations Children's Museum
A journey around the world-explore flags, foods, fun and friends from all over the globe! Make global granola, learn Chinese calligraphy, practice origami and more! 10am-2pm. Great Explorations, 1925 4th Street North, St Pete
Classes at Pinot's Palette, 1572 Central Avenue:
Happy Snowmen
Nothing jollier than a happy snowman, except 3 happy snowmen. Come paint this cheery trio at Pinot's Palette! Noon-2pm. $35 per painter. Jolly Christmas Lights
The Holidays come but once a year! Share it with someone special while decorating your own Christmas tree with twinkling lights. 6-8pm. $35 per painter.
St. Pete Preservation Walking Tour – Historic Kenwood
Come along on the St. Pete Preservation tour of Historic Kenwood. Volunteer guide and Kenwood resident Richard Ahlfeld will lead this tour, telling the stories of Kenwood's founding in the early 1900's as St. Petersburg's first "suburb" neighborhood for year-round residents. He'll also point out out the design details of Craftsman, Tudor, four-square, prairie, colonial, and other architectural styles that earned this neighborhood a place on the National Register of Historic Places. Runs from 10am-noon. Free to SPP members or Historic Kenwood Neighborhood Association, $10 for non-members. Begins at Craftsman House, 2955 Central Avenue.
Shop the Blocks – Grand Central District
Shop small in the Grand Central District when you visit our collection of vintage and specialty shops, bars, breweries and studios. Wear a local t-shirt and get 10% off at participating shops! From 11am-6pm. Grand Central District – Central Avenue from 16th Street to 31st Street, St Pete

Snow, Santa and Holiday Carolers at Sundial St. Pete
The courtyard at Sundial St. Pete will transform into a Winter Wonderland this Saturday. Santa will make his debut appearance at Sundial Saturday night to take photos with families and kids. Snow will cover the courtyard and magical holiday lights will illuminate downtown. 5-8pm. Sundial St. Pete, 153 2nd Avenue North.
Free Show: Dead Dove with J. Klein at Green Bench Brewing
Dead Dove is the story of love and danger in a violent wasteland created by massive solar flares that eliminate electical current, and turn humans into survivors, or savages. The rock album included is written by Dead Dove the band, and chronicles this amazing struggle against post-apocolyptic Savages, the duty of the 3 main characters Justin, Evan, and Scotter to bring Earth's electric grids back online, and to save the world from destruction. Concert from 8-11pm. Green Bench Brewing, 1133 Baum Avenue North.
'Tis the Season at Sundial – Santa Visits the Courtyard
The snow will be falling this season on to the Sundial courtyard! It's time to finish your wish list and tell Santa in-person all of the toys and goodies that you would like to see under the tree. Santa will be appearing Thursdays, Saturdays and Sundays from November 27 through December 24 in the courtyard. He'll be in the courtyard from 1-5pm on Sunday. Sundial St. Pete, 153 2nd Avenue North.
I think that is a wonderful event. I can only imagine what Halloween must be like for children with hearing impairments. Thank you so much for having the love, care and idea to put this together for these wonderful children. Happy Halloween to all children!
SACRAMENTO, CA (KTRK) —
A university in California threw a Halloween bash expressly for children with hearing impairments.
The Halloween Harvest Carnival had all the typical carnival events Saturday, including prizes, crafts and face-painting.
Hearing-impaired and deaf kids dressed up and went trick-or-treating at the party.
To make it easier for these children to participate in the events, all of the volunteers had studied American Sign Language, and the entertainment was focused on the visual.
"Most carnivals, deaf and hard of hearing do not have access to be able to communicate directly with the people that are running the booth," said Bobbi Long of William Jessup University, told KTXL.
She said the idea of the carnival was to provide a space for hearing-impaired kids at Halloween that was geared toward their learning styles and abilities.
The father of two hearing-impaired children, Sean Kyles Jensen says his family often struggles to find events for their kids. He was enthusiastic about the university's carnival.
"It's something that really helps us not only get to know the community but also understand our own boys, and it allows our boys to express themselves," Kyles Jensen said.
The party was the first of its kind organized by William Jessup University, but organizers say they hope to continue the event in future years.
So many great things to enjoy this Fourth of July weekend in St Petersburg, Florida:
Friday, July 1st, 2016
Winesmith Sample wines from Spain to France, plus Sonoma, from around the world. $14. 1620 Central Ave., St. Petersburg, Grand Central District
Vans Warped Tour 2016 at Vinoy Park Assuming We Survive, Sleeping with Sirens, The Maine, and more bands perform today. Doors open at 11am. Tickets start at $37. 701 Bay Shore Drive NE
First Friday-FREE event on Central Avenue. Live music, drinks, local vendors booths and more. Begins at 5pm. between Second and Third Streets on Central Avenue. Proceeds from beer and wine sales benefit area organizations. Live music by the Tempests.
Up the Ante Concert Series at Fubar Performances by Mosquito Teeth, Blonk, Teacher Teacher, &Yogurt Smoothness. 9pm. Tickets start at $5. 658 Central Ave
Jannus Live Performance by In This Moment, Hell Yeah, Shaman's Harvest, &Sunflower Dead. Show starts at 7:00 p.m. Tickets $30.75. 200 1st Ave N
Tampa Bay Rays vs Detroit Tigers at Tropicana Field (All Weekend)  Click HERE for tickets and game times. Tropicana Field, 1 Tropicana Drive.
Fourth of July Weekend at The Ale and The Witch hosts 4 concerts in 3 days. Special Cigar City taps will be flowing each day. TC Carr, Ari and the Alibis, AB+ Positive and others. The Witch's BBQ Den will serve $1 beer boiled hot dogs.  2nd Avenue NE
South Pacific at Palladium Theater (Friday and Sunday)  St. Pete Opera presents the musical adaption of the Pulitzer Prize winning novel Tales of the South Pacific. 7:30pm on Friday, Sunday at 2pm. Tickets start at $22. 253 5th Avenue North.
A Tale of Two Cities at American Stage Theatre (All Weekend) An aspiring drag queen named Jerry opens his door and finds a baby left on his doorstep. "He's a straight baby, but we can co-exist. I know it can be done." Jerry proceeds to tell the baby a Grimm's fairy tale, but when this fails to stop the baby's crying, he performs the entire narrative of Dickens' classic of the French revolution, playing all the characters in only 90 minutes! Mark Chambers, the actor who played Jerry on our stage twenty years ago, will reprise his role. Click HERE for tickets and showtimes. 163 3rd Street North. 
Saturday, July 2nd, 2016
Flamingos Forever at Sunken Gardens Learn all about Flamingos, up close visit with the new flock of Flamingos. Why do flamingos stand on one leg? How far they can fly? Games and crafts. 10am-noon. Free with admission to the garden. All ages welcomes. 1825 4th Street North.
Dali Museum

 9:30am  Families with children ages 6 to 12 can privately explore the galleries before the museum opens. Reservations required and regular admission applies.
1 Dali Blvd. (Bayshore Drive SE and Fifth Avenue SE)
Make and Take Saturday  Museum of Fine Arts 255 Beach Drive NE. Create your own masterpiece inspired by works in the museum's collection. For ages five and older, with families encouraged to participate and no registration required. Supplies are provided. Included with museum admission
Brocante Market Brews and BBQ Block Party (Saturday and Sunday)  BBQ Block Party on Saturday. There will be food, drinks, games and more. The market runs from 9am-7pm on Saturday, 9am-5pm on Sunday. 2200 2nd Ave South. 
Block Party at 3 Daughters Brewing  Across the street from the Brocante Market. Live music, beer and BBQ. 11am-5pm.  222 22nd Street South. 
St. Pete Indie Market at Morean Center for Clay   Best local makers and artists in Tampa Bay get together. Enjoy the Urban Restaurant Group food court and pop up bar by The Bends. 11am-4pm. 420 22nd St South. 
Tampa Bay Rowdies vs Jacksonville Armada FC and Post Match Concert with Flo Rida and fireworks at Al Lang Stadium. Game starts at 7:30pm. 230 1st St South.

Jannus Live, 200 First Ave. N, St. Petersburg. Alternative rock/metal band with Shaman's Harvest and Sunflower Dead. $24.50.
Sunday, July 3th, 2016
Tampa Bay Rays: vs. Tigers  Tropicana Field  Family Fun Day and kids get to run the bases at a post game DJ Kitty dance party with mascot appearances.
Big Bang Boogie Swing Dance Event at Museum of Fine Arts
The MFA opens its doors to the Big Bang Boogie event featuring live music and dancing with the Juke Joint Kings. Doors open at 7 pm, group swing dance lessons are from 7-7:30 pm, and dancing is from 7:30-11:30 pm. $15. Museum of Fine Arts, 255 Beach Drive Northeast.
Monday, Fourth of July, 2016
Great Explorations Children's Museum 1925 Fourth St. N. Children can celebrate Independence Day with patriotic games, crafts, a dance party and activities including a "red, white and blue" relay, underwater fireworks and flag creations. Included with admission. $10, $9 seniors, one and younger free.
Museum of Fine Arts 255 Beach Drive NE, St. Live music by the Hummingbirds and a buffet dinner including smoked chicken, grilled salmon, a slider bar and "All American" hot dogs. $46, $23 ages 11 and younger.
Fireworks in St Petersburg This year's "Fireworks Across the Bay" is set to go off at 9pm. Can be seen from most of the city's waterfront parks. Weather conditions may change the start time for fireworks up to 30 minutes or delay them up to one hour.
Fireworks in St. Pete Beach Gulf Boulevard and 68th Street. Start around 9pm from Upham Beach. For safety reasons, some of beach will be closed beginning at 6pm.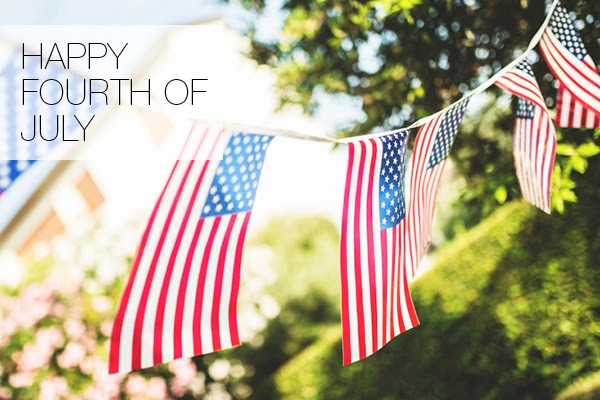 This is where flags are hung, fireworks are viewed and celebrations unfold.

This is home.

Wishing you and yours a safe, fun and memorable Fourth of July Weekend!
.
Monkey is the 9th animal in 12 zodiac signs and the first of the Metal Cycle. The Chinese have Five Elements (Metal, Water, Wood, Fire and Earth) that are incorporated into the lunar calendar. The Official Celebration lasts for 7 Days (February 7–13, 2016) and is a public holiday for Chinese. Cities throughout the world with large Chinese populations, like New York City, close schools for the first day.
Red is for good fortune so you will find red cutouts in windows, red lanterns hanging in doorways & in the streets, people wearing red clothes and red envelopes of money given. Traditionally, the year of the monkey is a good year to deal with finances.
It is important not only what foods are eaten this week but also how they are prepared, served & eaten. The most common Chinese New Year foods includes dumplings, fish, niangao (rice cakes) and spring rolls. In Chinese, the word "fish" sounds like 'surplus' and it is extremely important to have a surplus at the beginning & end of the year to ensure more surpluses.
The fruits eaten include tangerines and oranges because they are round and "golden" in color, which symbolizes fullness and wealth. Many countries eat rounded foods to symbolize coins or wealth during their New Year's celebrations as well. It goes back to ancient times.
It's about family. Unlike most countries New Year celebration, the Chinese New Year is not a time for parties & getting drunk. On Chinese New Year's Eve after the parade, the streets are usually very quiet because families get together for "reunion dinners" with members who've returned from other areas. The day before is considered the largest travel day-like combining Thanksgiving & Christmas travel days in the USA. In mainland China officials expect 2.91 billion trips to be taken.
Supposedly, people born in the Year of the Monkey are intelligent, witty, curious and playful. The years 1920, 1932, 1944, 1956, 1968, 1980, 1992 and 2004 were also assigned as the Year of the Monkey. I have a few of these in my life. How about you?
So  "May you always have more than you need!"      年年有余 (Niánnián yǒu yú /nyen-nyen yo yoo/)
Lots of luck for this Monkey year.    猴年大吉 (Hóunián dàjí)
and Happy New Year!!   新年好 (Xīnnián hǎo)
Happy New Year     Feliz año nuevo     Bonne année 
Frohes neues Jahr      Feliz Ano Novo    Godt nytt år     Gëzuar Vitin e Ri 
 新年快乐         Gelukkig nieuwjaar      Ευτυχισμένο το νέο έτος   Tau Hou hari
Felice anno nuovo    Shona Bhliain Nua     明けましておめでとうございます
~~~~~~~~~~~~~~~~~~~~~~~~~~~~~~~~~~~~~~~~~~~~~~~~~~~~~~~~~~~
New Year's is the oldest holiday still being celebrated. The Babylonians celebrated the New Year as early as 4000 B.C. At that time, the New Year began on the first new moon after the Vernal Equinox. The celebration continued for eleven days, with each day having a different purpose and activity.
Some of the most widely used superstitions include the following: Kissing at midnight to ensure that the affections & relationships that we have made will continue for the next year. Filling up your refrigerator & pantries with food to ensure that you will have plenty of food throughout the next year. Putting money in every wallet in the house to ensure prosperity.  Also all of your bills should be paid before New Year's Day to ensure that prosperity will be welcomed in your home but do not pay any bills on New Year's Day or you will ensure a year of paying nothing but debts. You should not eat beef because cows mostly stand still. You should not eat poultry because they scratch backwards. Pigs, however, constantly root forward for food. So if you eat pork on New Year's, you will be moving forward in a positive manner throughout the year. Wearing new clothes will increase your chances of receiving more clothes. Throughout the world the custom of making noise to ring in the New Year has not changed since ancient times as this is to scare off any evil spirits.
In Britain the custom of first footing is practiced. The first male visitor to the house after midnight brings good luck. Usually they bring a gift of money, bread, or coal, to ensure the family will have plenty of these things all the year to come. The first person must not be blond, red-haired or women as these people are supposedly bad luck. SO, I better not be the first person to cross your threshold, being a blonde woman!!
The Druids gave a gift of mistletoe, the sacred source of fertility. It would give you a fruitful year in the number of children, cattle and crops and thus wealth.
In Ireland the direction of the wind blowing at New Year would indicate the trend of politics in the coming year. If it blew from the west it would bring the Irish good luck, if from the east the English would have the luck. Also on New Year's Eve if they ate a very large supper they would have plenty of food for the coming year.
In France dinner parties are thrown for the entire family customarily include special dishes like foie gras, oysters and champagne. They exchange kisses and wishes, saying, "Bonne Année", Bonheur, Sante, Amour, Argent ("Good Year", Happiness, Health, Love and Money).
In Germany people would drop molten lead into cold water to tell the future from the shape it made. A heart or ring shape meant a wedding, a ship a journey, and a pig plenty of food in the year ahead. People also would leave a bit of every food eaten on New Year's Eve on their plate until after Midnight to ensure a filled pantry. Carp brings wealth. Traditionally jelly filled doughnuts with or without liquor fillings are eaten. Finally a tiny marzipan pig is eaten for more good luck. (Hmmm, eating a lot & eating pig seems to be a recurring theme.)
In Denmark they stand on chairs and then jump off them at midnight. Leaping into January is supposed to banish bad spirits and bring good luck.
January 1st is an important date in Greece because it is not only the first day of the New Year but it is also St. Basil's Day. St Basil was one the founders of the Greek Orthodox Church, who was kind and generous to the poor. St Basil's cake, baked with a silver or gold coin inside, is eaten. Whoever receives the coin will have good luck throughout the year. Pomegranates & grapes also bring good luck.
Italians call New Year's Eve Capodanno (the "head of the year"). Traditionally, they wear red underwear.  A lentil stew is eaten when bell tolls midnight – one spoon per bell. This is supposed to bring good fortune; the lentils represent coins.
In Spain celebrations usually begin with a family dinner, including shrimp, lamb or capon. Wearing new, red underwear on New Year's Eve brings good luck. It is traditional to eat twelve grapes, one on each chime of the clock, make a wish and then toast with sparkling wine such as cava or champagne. This tradition started in 1909, when grape growers in Alicante needed a way to get rid of the large surplus of grapes they had had that year.
In Puerto Rico and in parts of South America children enjoy throwing pails of water out the window at midnight. Some believe that this rids their home of any evil spirits.
In Bolivia families make beautiful little wood or straw dolls to hang outside their homes to bring good luck.
In Brazil the lentil is believed to signify wealth, so on the first day of the New Year they serve lentil soup or lentils and rice. The lentils are supposed to resemble coins. Grapes are also eaten. Brazilians traditionally dress in white, to bring good luck into the New Year.
Mexicans celebrate New Year's Eve, Año Nuevo, by eating 1 grape while making a wish with each of the twelve chimes during the midnight countdown. Homes and parties are decorated with colors such as red, to improve lifestyle and love, yellow to improve employment conditions, green to improve finances and white to improve health. Mexican sweet bread is baked with a coin or charm hidden in the dough. When the bread is served, the recipient whose slice contains the coin or charm will have good luck in the New Year. Another tradition is to make a list of all the bad or unhappy events from the current year and before midnight throw it into a fire, symbolizing the removal of negative energy from the New Year.  At the same time, thanks are given for all the good things.
In Costa Rica in addition to eating the 12 grapes, they run across the streets with luggage asking for new trips and adventures in the upcoming year.
In Venezuela, many of the traditions are very similar to the ones from Spain. Those who want to find love in the New Year wear red underwear and yellow to have happiness.  If you want money, you must have a bill of high value when it is time to toast and if you want to travel, you must go out carrying some luggage.
In India people try to finish uncompleted work and pay off all debts before the end of the year. People buy new things for their homes or new clothes.  Animals are washed, groomed and decorated for the festival.
Chinese New Year is celebrated on the second new moon after the winter solstice. Firecrackers and noisemakers will chase away evil spirits. The fabulous dragon and lion will dance in the streets. People will wear red, the most auspicious of colors, and red envelopes with lucky money will be given to children. Tangerines are often given for good luck, but odd numbers are unlucky, so the tangerines are given in pairs.
It is traditional in Japan to spend a full week preparing for the New Year to arrive. The house must be thoroughly cleaned and all debts must be paid. All disagreements must be resolved and forgiven. Before midnight, 108 bells ring, to symbolize the elimination of 108 troubles. With no troubles, disagreements, debts, or disorder to contend with, all are free to welcome in the New Year with every expectation of peace and prosperity. The day after New Year's is First Writing Day, when people write their hopes and dreams for the New Year.
Round shapes (representing coins) bring prosperity for the coming year in the Philippines. Families have large amounts of round fruits on the dining table and eat exactly 12 fruits at midnight (grapes). Some wear polka dots for luck.
In the USA black-eyed peas and rice called Hoppin' John is eaten. An old saying goes, "Eat peas on New Year's day to have plenty of everything the rest of the year."  Most people toast with champagne at midnight. The dropping of the ball from the top of Times Square in New York City started in 1907.  The custom came from the time signal that used to be given at noon in harbors. New Year's Eve is traditionally the busiest day of the year at Walt Disney World Resort in Florida and Disneyland in Anaheim, California.
Well, I need to go now and get my things in order to ensure that I have the best New Year ever.  I'm off to the store to buy some black-eyed peas, greens, lentils, grapes, and champagne. When I return I must make sure to put money in each wallet in the house. Then I will make sure to wear red, yellow, green and white. At the first stroke of midnight while jumping off a chair and holding a suitcase, I will be eating 12 grapes and making 12 wishes, hoping that I don't choke or fall on my head. Yikes, I can't forget the kisses! Wow, I certainly will be quite an interesting sight on New Year's Eve. Ridiculous photos to follow, I'm sure. So Happy New Year to you all. I wish you happiness, good health, wealth and great friends to enjoy throughout the year!