You are currently browsing the category archive for the 'International Business' category.
Register NOW for the 9th Annual Global Symposium. Adrian Rodriguez Serrano currently serves as the President of the National Federation of Real Estate of Ecuador and the President of the Real Estate of Azuay will be speaking!!. He holds the International Certification ISO 17024 Real Estate Management and has been in the Real Estate industry for about 10 years.~~~ Learn about Ecuador, international taxes & foreign investments from our expert speakers including representatives from NAR Alejandro Escudero, Mario Rubio,& Gonzalo Mejia & those working with the global market Susan Poskus & Don Gonzalez. Click on the link to see their impressive bios. ***** YOU MUST REGISTER at
Come join us on November 20th from 3-4:30 & learn about the Sept 2019 Florida Realtors Trade Mission to DUBAI. Please register in advance-it's FREE!        https://pinellasrealtor.org/education-and-events-calendar/  
This month Kevin Batdorf, Cyndee Haydon, Corina Silva and Annalisa Weller will discuss their visit with the Florida Realtor Outbound Trade Mission to Dubai-the possibilities for building a real estate business relationship, Cityscape, Expo 2020, and much more!
Reserve your seat for our international marketing session and network with those who view the world as their market. https://pinellasrealtor.org/education-and-events-calendar/
There will be two events held by Pinellas International Council at Pinellas Realtor Organization, both of which one must register.
The first one will be on this Wednesday, October 16th starting 3 pm. I will be speaking on why one should consider attending the National Association of Realtors conferences and attend global meetings, gather information on international properties, attend educational sessions and enjoy face-to-face networking with realtors from around the world without even needing a passport! If you can not attend the conference in San Francisco this November, this session will be good for planning for next year's conferences. This is FREE but you MUST REGISTER.
The second event is on Oct 23rd starting at 9 am, when returning speakers Brent Barkway, Business Development Manager, and Marc Weintraub, Managing Partner of the Florida office of Bailey & Glasser, will address Helping your Global Clients Invest in the Tampa Bay Area. They will help you understand what the Tampa Bay has to offer including Foreign Direct Investments, export assistance  & updates in the economic developments. You will learn about which VISAs are best suited for International Investors so you be more knowledgeable for your investors. Remember to refer your buyers to the experts on these subjects. You MUST REGISTER and PIC members receive $5 discount on this event.
Hope to see you at both events!
Register for the Florida Realtor Convention-attend Global meetings, learn about new ways to find buyers & sellers, new laws, attend ReBar camp, network with Realtors from around the state, visit the expo & see new products and maybe even meet me-Ryan Serhant!! As I say, "Expansion. Always, in all ways!"
~  ~  ~  ~
Tuesday, August 20-Sunday, August 25th, 2019
~ ~
Hope to see you there!!
Please join PRO/CPAR and the Pinellas International Council in welcoming realtors from Brazil next week. We will be touring properties in Pinellas, Pasco and Hillsborough counties, attending a special presentation tours of the Tampa International Airport and the Port of Tampa, visiting the Salvador Dali Museum, Dale Chihuly Collection, and the Tampa History Museum, Madeira Beach, John's Pass, Clearwater Beach as well as a Starlight Cruise dinner. In addition we will hold an all day seminar with lunch at the Pinellas Realtor Organization building with speakers listed below on the flyer. The morning session will be held primarily in Portuguese and Spanish while the afternoon will be primarily held English. All are invited to attend both. Education and networking is a must!
Please Register in Advance. https://pinellasrealtor.org/education-and-events-calendar/
Hope to see you there for one day or all of the days! Thanks.
Do you need 3 HOURS of CE credit before March 31st?
Register NOW for Pinellas International Council's 8th Annual Global Symposium.
Learn about the latest on FIRPTA & International Tax from Susan Poskus, Global Tools for Success with Michael Cobb, How MOU's help us in Florida with Maria Grulich, the 411 on NAR Global Benefits from Lisa Calarco and then get 3 hrs of CE credit for learning about Foreign Investments for Immigration Purposes with Don Gonzalez.
Register at https://pinellasrealtor.org/education-and-events-calendar/
Make sure to register NOW for "Commercial Real Estate in the Global and Local Markets" with Carlos Fuentes AND
"Global Real Estate: A Professional Guide to Expanding & Developing Your International Business" with Claire Killen.
~~~This THURSDAY, FEB 21, 2019 from 9-12 noon.~~~
Carlos has been involved in commercial and international real estate for the last 27 years, having earned the CCIM (Commercial R.E. Specialist), CIPS (International R.E. Specialist) and TRC (Transnational Referrals Certification) designations. His travels have provided opportunities for international deals in the Caribbean, Latin America and the U.S. He has successfully completed a significant number of 1031 Exchanges.
Claire is the Broker/Owner of Emerald Real Estate, established in March 2010. Emerald Real Estate is a locally based real estate company in the Minneapolis area of Minnesota. As a native of Ireland, Claire brings a distinctive approach to her business that her clients rave about, setting her miles apart from her competitors in the real estate business. Claire's dedication to her clients, serving them with integrity and passion, with a commitment to industry knowledge, professionalism and service is how she has successfully built up her referral based business. Claire gives back to the real estate community by volunteering on local boards,MAAR's Global Council, Past Chair of NorthstarMLS, current RMLS Board of Director, NAR's Presidents Liaison to Ireland 2013 – 2018 and NAR Vice Chair Global Business Alliance Committee 2019.
"Commercial Real Estate in the Global and Local Markets" with Carlos Fuentes AND
"Global Real Estate: A Professional Guide to Expanding & Developing Your International Business" with Claire Killen, originally from Ireland.
Commercial Real Estate in the Global and Local Markets
This class will help you position yourself as the GOTO person by providing the most current information on Global Trends & News both for investors coming here by creating awareness of local market resources/opportunities and also for those investors in your local market who need to know about sound investment markets where private  property rights are guaranteed.  You will also learn about cultural sensitivity, communication and negotiating skills, qualifying prospects and tax and immigration laws.
Global Real Estate:  A Professional Guide to Expanding & Developing Your International Business
This class will offer guidance in developing best practices in working with buyers and sellers outside of the United States.  You will learn how to build up your international business and discuss the importance of having a connection with a bilateral partner of the National Association of Realtors®  and the benefits of the CIPS designation for realtors®  .  You will also learn how to best use your time at conferences along with practical tips and suggestions for people wanting to expand or develop their international business.
Give your international real estate business a jump start in 2019!
This 2-part event kicks off with teaching you the four phrases to establish instant authority and commit international clients to you from the very first interaction:
1. Truth Teller
2. Us vs Them
3. Intrigue – Creation (Leverage)
4. A few extra conversion phrases (time permitting) like "getting their why", "following my lead" and "serving your chocolate cake."
The second part of the event is a fast-paced, action oriented class for agents who want to build an international business quickly. We'll give you many tips and proven strategies to help you build a global business with minimal capital outlay. If you have already earned your CIPS designation, this class guides you to focus on aspects of your global business that will get fast results.
SCHEDULE:
8:00 a.m. to 8:30 a.m.: Sign-in, networking
8:30 a.m. to 9:30 a.m.: "How to Better Convert Your Leads" with Brian Heckman
9:30 a.m. to 12:30 p.m.: "Go Global: Jumpstart Your International Business"with Pat Tan (3 CE credits)
Please join us for our first event in 2019-to held on January 17th starting at 8:30am. You must register to attend. https://pinellasrealtor.org/education-and-events-calendar/
Hope to see you there!
Where does Mexico come in on this list of commercial investing? How about Finland? Norway? Nederlands? Canada? Which country is #1?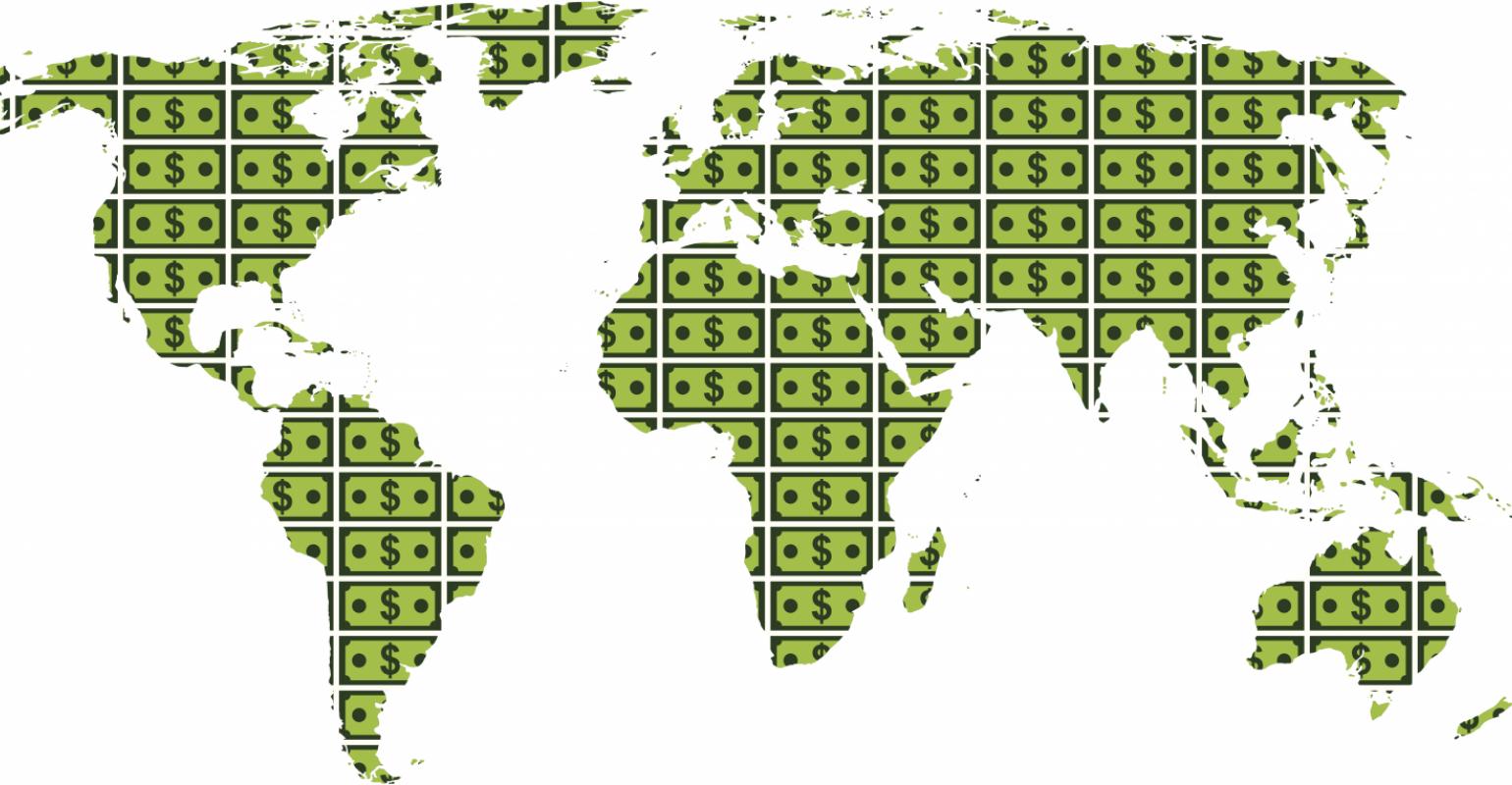 Although some cross-border investors have taken a step back from U.S. real estate, there remains strong interest from buyers around the globe.
Canadian investors have been the most active buyers of U.S. real estate in the last 12 months, securing $19.63 billion in assets, according to a recent report from Real Capital Analytics (RCA). It's a familiar spot for the Great White North, which was also the top source of capital into the U.S. in 2017 and number two in 2016. China, which topped the list in 2016, sits fourth in volume for the past 12 months, at $5.48 billion. Singapore ($9.05 billion) and France ($8.66 billion) edged out China for second and third on RCA's list. Germany, with $4.33 billion in capital invested in the U.S., rounded out the top five.
Cross-border investment has continued at a strong clip despite an increase in protectionist measures, such as tariffs and tensions in trade agreement negotiations. According to RCA's report "These fears are genuine but sometimes also taken to extremes. This too shall pass…. Cross-border investors are, with some exceptions, focused on longer-term objectives and temporary roadblocks can be overlooked. Clearly these investors overlooked trade concerns in the first half of 2018."
Overall, cross-border investment is off its peak year of investment in the U.S. in 2015 with nearly $100 billion in volume, which accounted for about 17 percent of overall commercial real estate investment. The current numbers (based on trailing four-quarter data) amount to just more than $60 billion and around 12 percent of overall volume.
The following gallery includes the top 20 countries listed in RCA's report.
https://www.nreionline.com/finance-investment/top-countries-investing-us-commercial-real-estate
David Bodamer | Sep 17, 2018