You are currently browsing the category archive for the 'International investors' category.
There will be two events held by Pinellas International Council at Pinellas Realtor Organization, both of which one must register.
The first one will be on this Wednesday, October 16th starting 3 pm. I will be speaking on why one should consider attending the National Association of Realtors conferences and attend global meetings, gather information on international properties, attend educational sessions and enjoy face-to-face networking with realtors from around the world without even needing a passport! If you can not attend the conference in San Francisco this November, this session will be good for planning for next year's conferences. This is FREE but you MUST REGISTER.
The second event is on Oct 23rd starting at 9 am, when returning speakers Brent Barkway, Business Development Manager, and Marc Weintraub, Managing Partner of the Florida office of Bailey & Glasser, will address Helping your Global Clients Invest in the Tampa Bay Area. They will help you understand what the Tampa Bay has to offer including Foreign Direct Investments, export assistance  & updates in the economic developments. You will learn about which VISAs are best suited for International Investors so you be more knowledgeable for your investors. Remember to refer your buyers to the experts on these subjects. You MUST REGISTER and PIC members receive $5 discount on this event.
Hope to see you at both events!
Do you need 3 HOURS of CE credit before March 31st?
Register NOW for Pinellas International Council's 8th Annual Global Symposium.
Learn about the latest on FIRPTA & International Tax from Susan Poskus, Global Tools for Success with Michael Cobb, How MOU's help us in Florida with Maria Grulich, the 411 on NAR Global Benefits from Lisa Calarco and then get 3 hrs of CE credit for learning about Foreign Investments for Immigration Purposes with Don Gonzalez.
Register at https://pinellasrealtor.org/education-and-events-calendar/
Where does Mexico come in on this list of commercial investing? How about Finland? Norway? Nederlands? Canada? Which country is #1?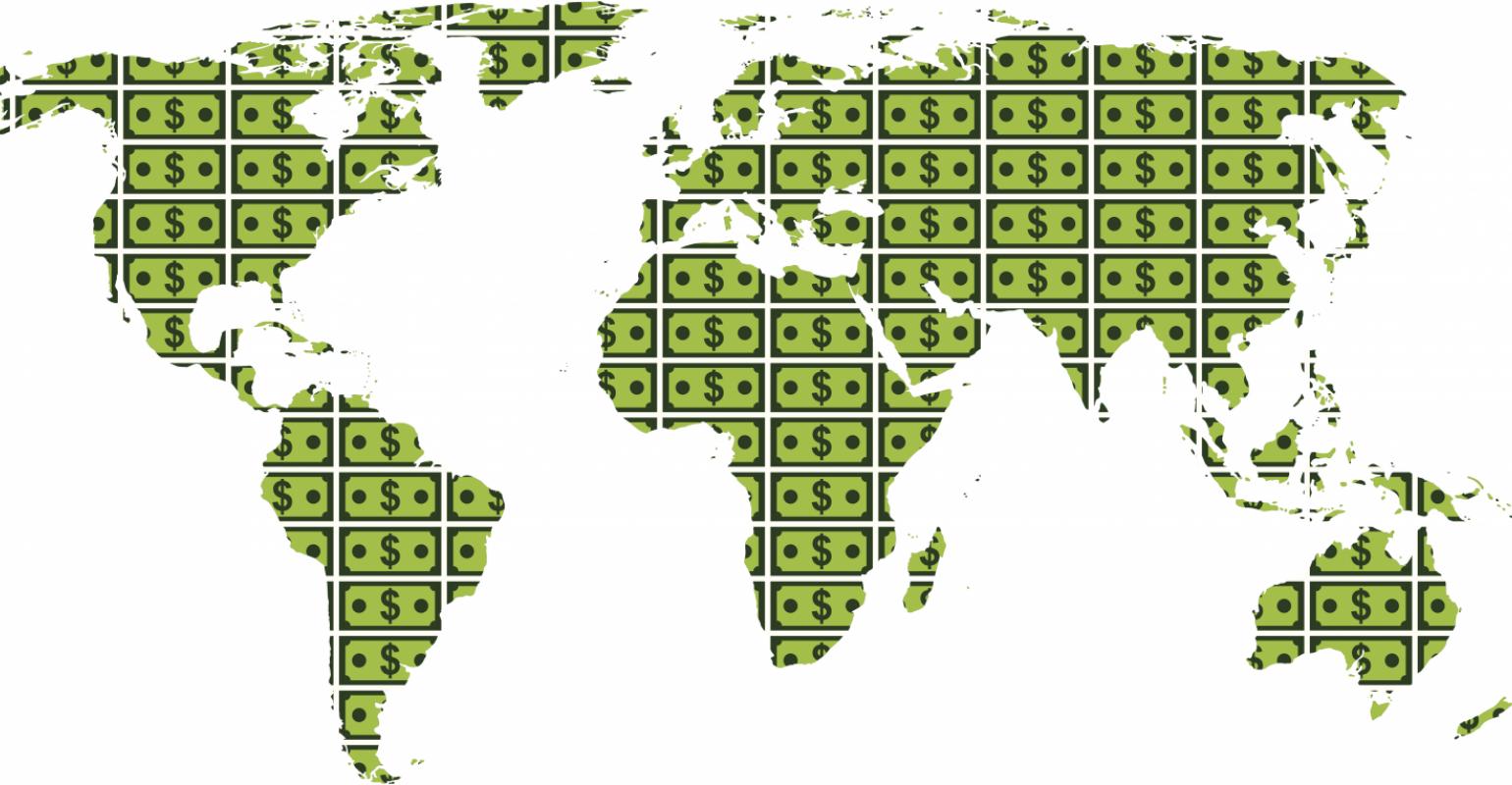 Although some cross-border investors have taken a step back from U.S. real estate, there remains strong interest from buyers around the globe.
Canadian investors have been the most active buyers of U.S. real estate in the last 12 months, securing $19.63 billion in assets, according to a recent report from Real Capital Analytics (RCA). It's a familiar spot for the Great White North, which was also the top source of capital into the U.S. in 2017 and number two in 2016. China, which topped the list in 2016, sits fourth in volume for the past 12 months, at $5.48 billion. Singapore ($9.05 billion) and France ($8.66 billion) edged out China for second and third on RCA's list. Germany, with $4.33 billion in capital invested in the U.S., rounded out the top five.
Cross-border investment has continued at a strong clip despite an increase in protectionist measures, such as tariffs and tensions in trade agreement negotiations. According to RCA's report "These fears are genuine but sometimes also taken to extremes. This too shall pass…. Cross-border investors are, with some exceptions, focused on longer-term objectives and temporary roadblocks can be overlooked. Clearly these investors overlooked trade concerns in the first half of 2018."
Overall, cross-border investment is off its peak year of investment in the U.S. in 2015 with nearly $100 billion in volume, which accounted for about 17 percent of overall commercial real estate investment. The current numbers (based on trailing four-quarter data) amount to just more than $60 billion and around 12 percent of overall volume.
The following gallery includes the top 20 countries listed in RCA's report.
https://www.nreionline.com/finance-investment/top-countries-investing-us-commercial-real-estate
David Bodamer | Sep 17, 2018
Thank you to Carlos Fuentes, all of the attendees, the Pinellas Realtor Affiliates and Pinellas Realtor Organization for a great CIPS Americas course yesterday! The course was packed with a tremendous amount of useful information for anyone planning to conduct Real Estate business in Canada, Mexico, Central and South America. Carlos not only teaches the class but also adds so much personal experience. Historical and cultural influences, regional relationship, and investment opportunities were covered along with a special focus on Mexico.
The Certified International Property Specialist (CIPS) course on the Americas offers you practical information on working with Caribbean, North, Central and South American investors.  Historical and cultural influences, regional relationship, and investment opportunities are covered along with a special focus on Mexico.
SCHEDULE:
8:00 a.m. to 8:30 a.m.: Sign-in, networking, and breakfast
8:30 a.m. to 5:00 p.m.: Course, Light breakfast and lunch will be provided.
Seating is limited and registration is required. You MUST register in advance. Earn 7 hours of CE credit while gaining invaluable knowledge.
***This course is one of the courses required to earn the prestigious Certified International Property Specialist (CIPS) designation. The CIPS Network comprises 2,500 real estate professionals from 50 countries and is the specialty membership group for global business practitioners of the National Association of Realtors®. The CIPS® designation prepares Realtors® to service the growing international market in their local community by focusing on culture, exchange rates, investment trends, and legal issues. Click here for more information about CIPS and the requirements to earn this prestigious designation.
Our second is event is our monthly International Marketing Session. Seating is limited so you MUST register in advance. Thank you.
Tampa area's first-ever Certified Commercial Investment Member (CCIM) Global Real Estate Symposium on July 10, 2018 at the Hilton Garden Inn Tampa Suncoast Pkwy in Lutz!
Anyone who has an interest in investment real estate, particularly learning the current appetites of international buyers, is encouraged to attend.  Participants will learn why those "in the know" expect international buying activity to continue to increase and these attendees will become versed on how to overcome unique challenges when working with international investors.
We have a great line up of speakers you won't want to miss! Through the end of today, the rate for attendees, is $45 for the all day event, including food. It goes up to $65 after that.
Feel free to send this link to anyone who may want to attend: https://www.flccim.com/events/west-coast-district-global-commercial-real-estate-symposium
This is an interesting report. Quite surprised to see that Miami doesn't have the top slot for the first time this year. St Petersburg-Tampa-Clearwater have moved into 11th place. Nice!
Where are international home shoppers looking in the U.S.? Each month, we assemble our International Demand Report, examining which metros garner the most interest from international users on realtor.com®.
Miami Falls Out of Top Slot, Los Angeles Takes Over
Miami was ranked #1 during both February and January this year. As we ease out of the grips of winter, international buyers may be more willing to look beyond the dreams of beaches and vacation life offered by Miami. Miami has dropped to rank #4, and Los Angeles moves into the top slot. The last time Los Angeles was ranked at #1 was from September to November last year.
Despite this slip, expect to see Miami bounce back in the coming months.
Detroit Jumps To 2nd Place
It's not common to see too much of a shift in the top ranks of international demand. So it was a bit of a shock when the Detroit metro area jumped 24 spots all the way to rank #2. Such a drastic jump warranted additional investigation. We tracked the activity down to a listing that went viral on social media which bolstered traffic from Canada and the UK.
However, even when we went back into the data and removed the traffic directly related to that listing, we saw that this listing generated substantial residual traffic to the rest of the Detroit area. It's this residual traffic that ultimately propped up Detroit this month.
Explore these trends and more on our international demand page.
Excellent list but I would add that one also needs a currency exchanger, who can save you quite a bit in fees and rates, locking in the rates for months and an immigration attorney who has knowledge of VISAs and the most up-to-date laws.
NEW YORK – If you're going to purchase foreign property to grow your wealth, the U.S. is one of the easiest and most profitable places to purchase your investments.
If you're a U.S. citizen living abroad, your financing options will be different than if you're a foreign national looking to buy U.S. property. However, the process for buying property will be the same.
Here's a list of the most important considerations to make prior to jumping in:
1. Know your rent market, not just home prices
Even if it takes you several years to see capital growth, investing in U.S. property (in certain areas) can be more lucrative than other countries – like Australia, for example.
Using Australia as an example, your returns have the potential to be greater when you buy in affordable U.S. markets like Texas and Arizona. You'll pay more for a two-bedroom apartment in Australia than you will for a four-bedroom home in Texas, and the rents will be comparable.
It's possible for both a $260,000 property in Australia and a $100,000 property in Texas to command the same monthly rent. If each market commands $1,000/month rent, the U.S. house is going to be the better investment.
Don't assume you can charge higher rent just because you paid more for a property.
2. Know when to buy and sell
In the U.S., spring is the best time to sell a house. Houston property management company Green Residential discusses a recent study performed by Zillow that proves this. The study revealed homes sell three weeks faster, and for more than the asking price. This means April to May might not be the best time to buy. You'll be competing against multiple buyers, and you'll end up paying more.
The same data showed November through January are the worst times to sell, likely due to cold weather and funds being allocated for the holidays. If you find your dream investment home during the winter, you'll probably get a better deal since the market won't be flooded with buyers.
3. Do you have a structured entity?
To purchase U.S. property as a foreign national, you need a valid U.S. entity like an LLC or corporation. This structure determines your tax obligations as it relates to your property. Doing this wrong can result in severe tax penalties. To understand this in depth, read a detailed explanation of how foreign investors are affected by taxes when purchasing a U.S. property.
4. Do you have a U.S. bank account?
To own property in the U.S., you'll also need to open an American bank account in person. There is no way to do this through email or by notarizing documents and mailing them in. Your physical presence is required.
5. Do you have a good interest rate on your loan?
If you're not a U.S. citizen, you can't take out a traditional mortgage. Unless you're paying in cash, you'll need to obtain funding from private lenders.
Private financing requires a larger downpayment (sometimes as high as 50 percent), and comes with higher interest rates. For instance, if the home you're buying costs $100,000 you might need to pay between $30,000 to $50,000 in cash. A traditional mortgage might only require a downpayment of $10,000 to $20,000.
Sometimes adjustable interest rates can start off great and become burdensome. As a non-U.S. citizen, you're already going to pay a higher interest rate, so you want to start with the lowest rate possible. If you can't avoid an increasing interest rate, at least minimize the amount.
6. Do you have a property manager?
When you buy foreign property, you need someone to manage it for you – like a property management company will. They'll handle everything from tenant screening to collecting rent and even managing maintenance needs.
If you're not living close by, you need to have a local team working on your behalf. Hiring a professional property management company means you don't have to hire multiple individuals, manage them, and hope they'll do it right.
7. Do you have a tax professional?
Your taxes will get a bit more complex when you invest in foreign property, but it's nothing a tax professional can't handle. It just means you'll need to pay for someone to do your taxes for you.
No matter where you buy property, you'll be governed by tax rules and other regulations. Don't rule out foreign investments just because it looks complicated. You'll always have to play by the rules no matter where you buy property. Choose the investments that offer the largest returns, and don't be afraid of learning as you go. The best investments require some aspect of risk, and the rewards are well worth it.
Copyright © 2017, Bizcommunity.com. Provided by SyndiGate Media Inc. (Syndigate.info). All rights reserved.