You are currently browsing the category archive for the 'Costa Rica' category.
According to International Living's newly released Annual Global Retirement Index for 2019, the world's top 10 retirement destinations are:
#1 Panama          #6 Colombia
#2 Costa Rica      #7 Portugal
#3 Mexico            #8 Peru
# 4 Ecuador         #9 Thailand
#5 Malaysia         #10 Spain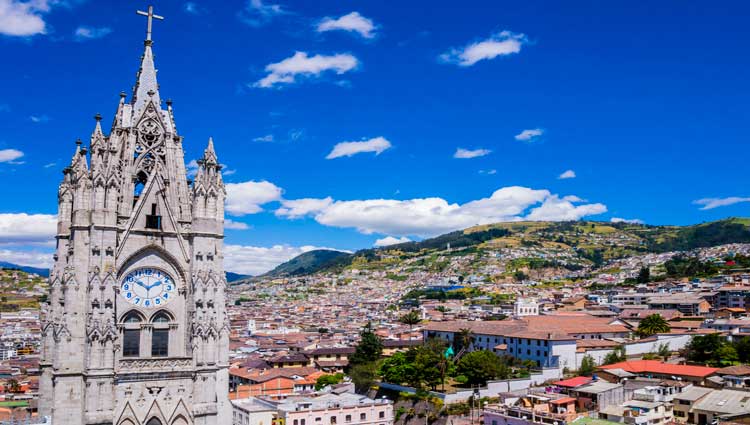 By Jim Santos, IL Coastal Ecuador Correspondent
https://internationalliving.com/the-best-places-to-retire/
Nearly three decades have gone by, during which our scouts have scoured every corner of the globe many times over. The result is a much bigger and ever-growing selection of outstanding destinations where you can live a healthier and happier life, spend a lot less money, and get a whole lot more.
But how do you choose? The Retirement Index is still the most comprehensive and in-depth survey of its kind. It's the best way we know of to sift through the wealth of opportunity the world offers, bring some order, and help you pinpoint the best destination for you.
Annually we reflect on and refine our methodology. This year is no exception, and we've made some changes. The research and production of the Global Retirement Index is now an annual rite involving every single member of the International Living team. That team has grown to cover five continents, which means we're bringing to the Index an ever-greater depth of knowledge.
A vast amount of hard data goes into the Index. It's a distillation of every pertinent and measurable fact our scouts and experts can lay their hands on. And it reflects the experience of every expat who has contributed to International Living since the publication of our first issue, 40 years ago.
But don't think of it as a mere number-crunching exercise. At its heart lies the good judgement of our far-flung editors and correspondents. We didn't create this Index for it to be a purely objective resource. Yes, it is built on hard facts. But its power—its utility—lies in what we recommend you do with them. In other words, we bring our team's good judgement to bear on the question: Where should I go? We share with you their measured opinions and recommendations. We don't just tell you what the situation is on the ground—we help you figure out what it means for you.
Having moved overseas and immersed themselves in the destinations where they live and learned their lessons the hard way, our experts are ideally placed to compare, contrast, and bring nuanced insight to the most appealing retirement destinations in the world.
What has their research revealed about the best retirement havens in 2019? Read on…
10. Spain

By Glynna Prentice, IL Editor
Spain is one of Europeans' favorite "beach destinations."  It offers First-World, Western European living standards, so there's no question of having to "give up" anything in living here. In fact, you'll gain a lot. Outside the tourist zones, you'll need to know Spanish to get by. But there are plenty of beach areas with large, English-speaking expat communities.
Cool northern provinces like Navarre, Cantabria, Asturias, Galicia, and the Basque country offer forests, mountains, friendly locals, and food to die for. My favorites include little Vitoria-Gasteiz, capital of the Basque country, and Pamplona, in Navarre (although avoid the San Fermín festival, with its famous running of the bulls, in early July).
Because of the warm climate, many basic food items are inexpensive here—Spain produces a variety of fruits and vegetables both for domestic consumption and for export. In season—and Spain has a long growing season—many produce items cost around 60 cents a pound. In addition, many fruits and vegetables that are relatively gourmet items in North America—baby artichokes, cherimoya, and doughnut peaches, for example—are locally grown in Spain.
Following Spanish eating habits will also keep costs down. Lunch is the big meal of the day, and the lunch special, or menú del día, is a great bargain. For anywhere from $11 to $20, you'll get two to three courses, plus a beverage (which can often be beer or wine). Make that your big meal out (or prepare it in your rental) and follow it with a light dinner or tapas.
With one of the lowest costs of living in Western Europe for around $2,500 a month, a couple can live comfortably in many parts of the country.
Traveling by rail in Spain is fast and efficient to large and medium-sized cities. I travel about Spain, discovering new haunts, revisiting old ones, and catching up with friends around the country.
Spain also has a surprising range of climates, from hot and dry in the south to cool and mild in the north. There's skiing, too—not just in the north, in the Pyrenees, but down in the mountains of the south, as well."
In terms of healthcare The World Health Organization ranks Spain as having one of the best healthcare systems in the world. The public system is widely used. But it also has great private healthcare, including 29 JCI-accredited facilities.
Spain is one of the most tolerant places I know of for those with alternative lifestyles. Civil unions, as well as marriage, are recognized by law. And same-sex marriages have been legal there since 2005. And as a single woman, I've always felt safe there. It's a late-night culture, so people are out and about at all hours.
9. Thailand
By Rachel Devlin, IL Chiang Mai Correspondent
Southeast Asia offers some of the world's most attractive retirement programs, astounding geographic and cultural diversity, and climates to suit all tastes, ranging from hot beach resorts to cool highland hill stations. You'll find sophisticated cities, ultra-modern, affordable healthcare, and luxury accommodation for a fraction of North American prices.
Nestled between Myanmar, Laos, and Cambodia, Thailand enjoys the warm-water coastlines of both the Andaman Sea and the Gulf of Thailand. This is a country that has never been colonized by any Western or European countries, so Thai culture is untouched, rich, and ancient. What's more, it's ideal for expat living.
My husband, Mick, and I retired in Chiang Mai two years ago, and we even brought our 16-year-old son along for the adventure of a lifetime. We sold our house and cars and set off for a better life. And we found it.
Rentals here can be as little as $400 per month for a modern studio apartment. Utility bills are also significantly cheaper. Imagine paying a monthly water bill that is only $32.
"I order most of my shopping online and get it delivered for free, and that includes cleaning products. It generally costs $45 every two weeks. Sometimes I go to the local market and spend $4 on armfuls of fresh fruit and veggies," says Raelene Haines.
Thailand generally has a tropical humid climate. No cold winters here. Perfect for people who like swimming and sunshine. Arthritis sufferers find great relief in this climate.
There are many modern private hospitals in Thailand. Doctors practice with current medical knowledge and general practitioner visits can cost as little as $10.
For expats with a wandering spirit, travel within the country is inexpensive. A flight of two hours can take you from one end of the country to the other for as little as $100 round trip. Float freely in a long-tail boat or go swimming at beaches from Hollywood movies. Then, within a few hours, you can be in the northern Thai jungle, drinking a cocktail in an infinity pool overlooking rice paddies and ancient temples.
As a home base, Thailand is well situated. On average, it only takes an hour-and-a-half to fly to anywhere in Southeast Asia.
If you worry about finding friends in Thailand, have no fear. Expat communities are alive and busy. You will find meet-ups taking place regularly, and lots of local interest groups. If you want to maintain an active lifestyle by joining a gym, hiking, or biking, or if you prefer to dive into history and art, it's all here. There are hundreds of Facebook pages dedicated to expat interest groups, so finding your tribe is not difficult. The most enjoyable parts of Thai culture revolve around the idea of sanook (meaning "fun"). Whatever you find yourself doing, you are encouraged to make it fun and enjoy every minute.
8. Peru

By Steve LePoidevin, IL Peru Correspondent
While 95% of people who visit Peru do so to explore Machu Picchu, many have discovered an ideal retirement destination, with miles of beaches, delicious cuisine, and some of the lowest costs anywhere when it comes to enjoying a high-quality lifestyle.
My wife Nancy and I moved here just over two years ago, and we love the 300 days of sunshine a year and the highly affordable lifestyle. The cost of living is one of the cheapest anywhere with rents starting as low as $150 per month and filling three-course lunches starting at $2.50, including a drink.
Other than the upscale neighborhoods in Lima, Peru is a very inexpensive place to live. A couple can easily live on a budget of less than $2,000 a month in most regions of the country. Although we choose to spend more (think $2,000 to $2,400 a month).
We love to eat, and Peru has great food wherever you go. From the cevicherias of Huanchaco to the picanterias of Arequipa, you can find a wide variety of inexpensive dishes based on diverse ingredients from the sea, mountains, and jungles of the country.
Fresh fruits and veggies are available year-round at low cost. We pick up enough for $5 at the local market in our home town of Huanchaco to last us a few days.
Spectacular Macho Pichu, Cusco, and the Sacred Valley of the Incas have always been major attractions for tourists, but more expats are now heading to this area for long-term stays and retirement. Nights are cool, but midday highs can reach the 70s F for much of the year.
We spent our first year in the southern metropolis of Arequipa and discovered that it has a lot going for it. Less than a two-hour drive from the coast, it is easy to escape to the nearby popular beaches during the peak summer months of January and February. And the food is to die for. Arequipa is renowned for its range of high-quality restaurants, wonderful traditional cuisine, and centuries-old colonial center.
The capital city of Lima is home to the largest number of expats. They enjoy some of the best restaurants in the world, a large variety of art galleries and museums, a vibrant theatre scene, and the easily accessible international airport. And for anyone breaking into Peru's business world, Lima is the place to see and be seen.
Surfers enjoy the year-round waves at seaside towns such as Huanchaco. Located only 15 minutes from Trujillo, the second-largest city in the country, it offers the best of both worlds. Huanchaco has maintained its small fishing town charm despite the annual increase in tourist numbers.
There is not a lot of English in Peru so it is almost a necessity to learn Spanish to fit in in most communities unless you only want to socialize with other expats. But the people are friendly, family-oriented, and more than accepting of outsiders. Putting a little effort into learning the language goes a long way in making new friends.
And, when you are ready for a quick getaway, there are daily scheduled flights to the bordering countries of Ecuador, Colombia, Brazil, Bolivia, and Chile. If you are looking for a country with an inexpensive lifestyle, friendly people, and great food, Peru is worth a look.
7. Portugal

By Tricia Pimental, IL Portugal Correspondent
I've lived in Portugal for five years, and as IL Portugal Correspondent, I have shared a lot about what makes this country great. Others agree. "It's the people," says expat Molly Ashby, who bought an apartment in Lisbon five years ago. "They're mellow and very receptive to foreigners."
It's true. Locals generally make a sincere effort to make visitors and expats feel welcome. Of course it helps if you speak at least a little Portuguese, but in urban areas like Porto and Lisbon and the multi-national expat region of the Algarve, English works just fine.
Another reason is the affordable lifestyle. Portugal is the second least expensive country in Europe, after Bulgaria. My husband Keith and I find we spend about a third of what we did to live in the States. For example, a simple lunch of soup, main course, beverage, dessert, and coffee runs about $10. You can live a comfortable, although not extravagant, lifestyle for about $2,500 a month.
If you choose to live in Porto in the north, Lisbon, or in the expat beach havens of Cascais or the Algarve, you probably want to bump that up to $3,000. You can, however, keep that lower figure simply by moving 20 minutes away from a city center. Enjoy urban amenities, then head back to the 'burbs and lower rent.
Rated the fourth-safest country in the world in the 2018 Global Peace Index, Portugal is not only secure, but beautiful. "Portugal is a phenomenal place to call home," says expat Mike Sager. "Being from Southern California (with near-perfect weather), I had no desire to shovel snow or cook during the summer for the rest of my life.
"I love the lowered level of stress in day-to-day things. You walk through neighborhoods, and on every corner will be a little store or restaurant/bar, and folks will just be hanging out having a cold beer or shot of espresso. The elders are telling stories and the kids are playing soccer across the street. Picturesque and peaceful comes to mind."
If Portugal's attributes have convinced you to give it a try, here's a tip: Begin your test drive in the capital. Lisbon is easy to reach, with direct flights from major cities around the world. English is widely spoken, and comprehensive train, bus, tram, and taxi offerings make it unnecessary to own a vehicle. The city is a cultural cornucopia, with museums and historical sites like St. George Castle and the nearby Palace of Queluz.
6. Colombia
By Nancy Kiernan, IL Colombia Correspondent
Perfect spring-like weather all year was the first thing that drew me to retire to Medellín, Colombia. I had lived my whole life in the northeast, and I never wanted to see or shovel snow again. While not exactly pioneers, my husband and I are two of the growing number of expats who have discovered that they can live a First-World quality of life in a country that's only now showing up on fellow retirees' radar.
Colombia is the second most biodiverse country in the world, so you can easily find a climate and environment that suits your taste. If you want hot and tropical, consider retiring to the lovely Caribbean coastal cities of Santa Marta or Cartagena, where crystal-clear water laps against warm, sandy beaches. For those who prefer more temperate climates, then I suggest my adopted mountain city of Medellín, or anywhere in the "coffee triangle" of Pereira, Armenia, and Manizales, where you are surrounded by lush, green mountain scenery.
Getting a retirement visa to live in Colombia is also quite easy. All you need to do is prove at least $750 annual income from Social Security or $2,500 annual income from a private pension or 401K and you are eligible to obtain a visa that is good for three years. Once they arrive, retirees are discovering they can stretch their retirement dollars.
Your cost of living will depend on which part of the country you choose to live and what type of lifestyle you want to have regarding dining out and entertainment. I live in El Poblado, one of the most upscale neighborhoods of Medellin and don't really scrimp. My cost of living is 60% less than it was when I lived in a small city in Maine in the U.S. Just the fact that I don´t have to pay heating or cooling costs has saved me about $3,400 per year alone.
As we all reach retirement age, access to high quality but affordable healthcare becomes a front-and-center issue. The World Health Organization (WHO) ranks Colombia's health system at #22 in the world, far better than Canada at #30 and the U.S. at #37. As a retired healthcare executive from the U.S., I know quality healthcare when I see it. The high-tech, world-class care I receive in Colombia does not cost "an arm and a leg." My premium for public health insurance is only $75 per month, and my co-pay for lab tests, prescription medications, and other services is only $4.
The dark days of Colombia's past are gone, and it has been transformed into a country that is thriving. One of the best things about the country are the warm, welcoming Colombian people. Don't let a lack of Spanish keep you from trying out life here. As the expression goes, "You don't meet a Colombian…you meet the entire family!" Here you'll always feel part of the community.
5. Malaysia
By Keith Hockton, IL Malaysia Correspondent
My wife, Lisa, and I vacationed in Malaysia in 2008 and at that stage we were taking at least two holidays a year somewhere in Asia. When we got back and did the sums we realised that we could actually live in Malaysia and vacation back home, effectively reversing our situation and saving a heap of money into the bargain. We started to make plans to do just that and moved here to live in early 2010.
Idyllic beaches, islands that seduce the senses, and some of the most pristine ancient rainforests in Southeast Asia—this is Malaysia. And these are just some reasons why I call it home.
Malaysian law is based on the British system and all road signs are in both English and Malay, which makes driving around easy. The unofficial first language of the country is English, so you don't have to learn another language here if you don't want to.
A family of six can dine out in a good local Chinese restaurant (10 courses) for less than $5.70 per person, including beer. A men's haircut costs just $2.16. In Penang, a couple can live comfortably on $1,800 a month, including rent.
As for healthcare, when you compare surgery prices between the U.S. and Malaysia, the benefits are obvious. Just the other day I decided on a whim to have a medical.
I'd never had one done before and as I had a free morning I decided just to pop in to the Lam Wah Eee Hospital. I was already registered and found myself sitting outside a GP's office not five minutes after arriving. Within an hour I'd had I'd been examined by a doctor, had an ECG and blood and urine tests done, and I was on my way home. The total cost of the visit was just $43. The doctor who had examined me called me later that afternoon with the results. It's this level of service that makes medical in Malaysia not only an attractive option but also a non-scary one. It's all so easy.
The other attractive thing for us is the outdoor lifestyle. If white-sand beaches are your dream, you have here more than 878 islands to choose from. Both my wife, and I hike a lot; so living near the Penang Botanic Gardens is a bonus. With all year-round good weather, the temperature in Malaysia averages 82 F, there are over 60 hiking trails for us to choose from. We are also members of The Penang Sports Club and The Penang Swimming Club. The swimming club is five-star facility that offers a 50-meter outdoor saltwater pool, a state of the art gym, the best library on the island, a scuba and sailing section, and a number of restaurants that are heavily discounted for members.
Apartment rentals here are good value and you can choose between sea and mountain views. In Batu Ferringhi, a nice beach suburb, you can rent a three-bedroom, apartment with sea views for as little as $403 per month. The complex has a good gym, 24-hour security, secure parking, tennis courts and at least two pools to choose from.
There are direct flights to the rest of Asia from Penang's International Airport, which makes getting away for a weekend very easy. Penang to Bangkok in Thailand takes just one and a half hours and can cost as little as $43 return.
4. Ecuador

By Jim Santos, IL Coastal Ecuador Correspondent
For me, the number one thing about Ecuador is that it offers so many different types of places to live; you can have warm weather year-round on the coast, a more temperate climate in the Andes, small village life, big-city conveniences, and everything in between.
Quite simply, some of the best weather on the planet can be found in Ecuador. The unique combination of its position on the equator, the cooling sea breezes from the Humboldt Current, the Andes mountain range, and the Amazon basin have conspired to create a variety of climates. There are beaches that are warm year-round but rarely muggy (and are too close to the equator to ever have hurricanes or tropical storms), and places in the hills where you do not need a heating or cooling system. Lush, green hills and fertile valleys are the norm in Ecuador.
While I appreciate the natural beauty and the mix of indigenous, Incan, and Spanish culture, one of my favorite benefits is the affordable lifestyle. There are few places where living is as affordable in Ecuador. There is something for everyone, regardless of your budget. Consider that you can own a home on a Pacific Coast beach for less than $150,000. Not enough is said about property taxes either—my 2,000 square foot oceanfront condo has a tax bill of less than $300 per year—not per month, per year. Rentals and opportunities to buy in the interior are plentiful and affordable.
Since the land produces excellent food, mostly with year-round growing seasons, prices at local mercados are so low, it is difficult to carry more than $15 worth of fruits and vegetables. Household help is available for $10 to $20 per day, and services like pedicures and haircuts are just a few dollars. No need for heating and cooling bills in most of the country, and you can live most places without a car, paying 30 cents or less for buses, and $2 to $5 for cab rides.
Ecuador is a little unique, in that there are not just a couple of expat communities. There are over a dozen places spread all across the country where you can find North Americans enjoying the laidback lifestyle. Even in areas with few expats, like Loja for example, the Ecuadorians make it very easy to feel welcome and at home.
Mike Herron and his wife arrived in Cuenca in 2015. While excited, they were apprehensive, as well. This was uncharted territory for both of them. Not only were they embarking on a different life, they were doing it in a different country where neither of them spoke the language.
Now, three years later and with the advantage of hindsight, they say that, other than getting married, it was the best decision they ever made. They say the most important part of their new lives is the meaningful relationships they've developed with expats and Ecuadorians alike.
"People take the time to connect and get to know one another. It's common to sit and talk with someone, even someone we are meeting for the first time, over a breakfast or lunch that can last two hours or more. When we walk down the street, it's not unusual to stop and spend 15 to 20 minutes chatting with someone we know, or even with someone we've just met while walking," says Mike.
3. Mexico

By Don Murray, IL Riviera Maya Correspondent
My wife Diane and I moved to Cancún in 2014. We wanted to retire somewhere close to high-quality healthcare and stunning Caribbean beaches—Mexico was the obvious choice. The country has something for everyone: beautiful, warm oceans, crystal-clear tropical lakes, fertile farmlands, temperate-but-majestic mountains, starkly gorgeous deserts, small towns, or sophisticated cities.
Whether your dream retreat is a graceful colonial home with lavish gardens, a simple beachfront bungalow where you can prop up your feet and watch the tide roll in, or a clifftop villa with sunset views and cool, steady breezes, you are likely to find your dream home in Mexico.
The cost of living is notoriously low. In fact, there are many places in the country where a wonderful life can be had for the price of one monthly Social Security check and this improves even more when you figure the normally favourable exchange rate from dollars to pesos. (A couple can live here for anywhere from $1,500 to $3,000 a month, depending on location—and that includes rent and healthcare.)
I didn't even realize the host of other benefits that I'd enjoy living in Mexico. Once residency is granted, you can sign up for a national healthcare plan. Mexico offers two national healthcare plans for residents. The one most popular with expats is the Seguro Popular program where annual costs may be only a few hundred dollars for full coverage. If you're over the age of 60, you may also receive your national senior discount card which opens the door to many discounts on goods and services, often ranging from 10% to 20%.
Because of its geographic diversity, you can also choose your favorite climate: from warm and dry to warm and sultry to spring-like temperatures all year in the Colonial Highlands.
Generally, however, the entire country is warm and mild with small amounts of snow falling only on the highest peaks. A light sweater will add some comfort on the few chilly evenings.
But at heart, what I and most other expats love most about Mexico is the vibrant life and culture. And it's quite easy to fit in. Popular expat destinations include the Lake Chapala area and San Miguel de Allende as well as most coastal retreats. These areas are brimming with expats who can make a newcomer feel welcome.
"I have lived in and visited many wonderful places in my life. But only two that were magical to me, where I felt an immediate feeling that I belonged there," says expat Paula Nunes. "San Francisco in the late 1960s. And San Miguel de Allende in 2012."
"Almost every time you go out, you meet people," she says. "It's really easy. People give out cards with their name, email, and phone number. I spend a lot of time with people born here, and it's great. They're wonderful. I'm trying to learn Spanish, and my Mexican friends are good about correcting me."
Paula has lived full-time in San Miguel since April 2016. She bought her home—a two-bedroom, two-and-a-half-bathroom house with two covered outdoor terraces—in the neighborhood of Colonia San Rafael, three years ago.
"When I bought, the dollar wasn't as strong as it is now. It was at 15 pesos to the dollar," says Paula. "It was less than $120,000."
With its friendly locals, world-class restaurant and cultural scene, and its low cost of living, San Miguel has been an expat favorite for decades. And Paula doesn't see herself leaving anytime soon.
2. Costa Rica
By Kathleen Evans, IL Coastal Costa Rica Correspondent
Costa Rica attracts visitors with its tropical climate; low cost of living; top-notch, affordable medical care; bargain real estate; and natural beauty.
Costa Rica has a stable democracy and a peace-loving culture. They abolished their army in 1948 and pledged that budget to education and healthcare.  Often called the "Switzerland of Central America" it is known for its safety, neutrality and good banking system—especially compared to many other countries in the region. The current government is progressive and LGBT rights are respected.
One of the things you hear very often from expats is how warm and welcoming the Ticos (Costa Ricans) are. Overall, they are wonderful people, eager to share the magic of their culture with foreigners.  You will also find great communities of expats who will help you through the process of acclimating to new surroundings and language.  I joined a girl's dinner group and quickly bonded with women from all over the world. I found it very easy to make friends since many folks move not knowing anyone and are often looking to forge new friendships.
Nicole Rangel from Texas says "From the moment we stepped off the plane in September 2017 with our five suitcases ready to move to Costa Rica with our two elementary age children, I felt the weight of the world lifted off my shoulders. The community is so supportive of each other and the locals. I pinch myself often because of how lucky my kids are."
Once you have acquired your residency, you pay between 7% and 11% or your reported monthly income, and the socialized medicine program is available to you. You can also blend public healthcare with a private policy. The country has three JCI accredited hospitals and numerous private clinics. More doctors are also taking the U.S. retired military insurance called Tricare Overseas.
Costa Rica also has an outdoor loving culture – with activities from fishing to golfing to horseback riding to hiking to diving to yoga. Plus, there are less processed foods, and more healthy choices with an abundance of locally grown fruits, vegetables, organic eggs and endless seafood. Most of the people I know who have moved to Costa Rica have shed unwanted weight, are taking less prescription drugs and overall feel better.
And, with a dozen microclimates, there is someplace for everyone to fit your personal weather preferences.  Many people love the temperate "eternal spring" climate of San Jose, the capital and all the surrounding Central Valley.  Or the dry, hot beaches of Guanacaste, or the lush, green landscape of the jungles in the south.
1. Panama
By Jessica Ramesch, IL Panama Editor
Modern, convenient, and close to the U.S.—not to mention sunny, warm, and welcoming. It's hardly surprising that Panama topped the 2019 Annual Global Retirement Index. Panama is warm and tropical, but completely outside the hurricane belt. The currency is the U.S. dollar. The tax burden is low. And there's a large English-speaking population—including a cadre of excellent doctors.
Panama City is a destination for exciting food, beer, jazz, film, golf, tennis, and much more. The lush mountain towns of Panama rank among the best retirement destinations in the world. Our livable, clean, and uncrowded beaches include the popular beach hub of Coronado, the lesser-known gem that is the Pedasí region, and a Caribbean paradise—there is no other word for it—called Bocas del Toro.
The capital of Panama, Panama City, is a cosmopolitan city where you can rent an ocean-view condo for as little as $1,500 a month. It's also the only First World city in Central America. We're relatively close to the U.S. and Canada (Miami is about three hours away by plane).
I'm able to live as a single in Panama City on about $2,600 a month, including rent, groceries, utilities, and entertainment. I pay zero income tax here, as revenue earned in other countries is exempt. And you'll never run out of things to do here. What few people know is that this is also a cultural capital. Panama City is home to active, vibrant communities from all over the world, and every art form is celebrated here.
Leave Panama City and costs are even more affordable. Pedasi, is on the tip of the Azuero Peninsula in the province of Los Santos on the Pacific Ocean. Expat Jim Gault who lives in Pedasi, says "Rents in Pedasi during high season (December through April) can cost more than $750 a month, as demand drives up the prices. But, Pedasi does give you the choice of living on a small budget by making use of the local fresh produce, freshly caught fish of the day, and eating out at typical Panama fondas, you can live well on less on Pedasi."
One area where Panama excels for retirees is the benefits and discounts it offers. The country's famed Pensionado Program is one of the best retiree programs in the world today and it's open to everyone. The program entitles pension-holding retirees to a long list of discounts…and I'm talking across the board. From medical expenses to entertainment, retirees in Panama can seriously stretch their dollars. Like 25% off airline tickets, 25% off your monthly energy bills and up to 50% off hotel stays. ILChiriqui Correspondent Nanette Witmer says, "Many people don't realize that Panama's famous Pensionado discounts are by law given to all who qualify by age—expat or Panamanian. When women reach the age of 55 and men 60, they can automatically start using the benefits that the Pensionado provides. By showing your residency card you are entitled to discounts."
Nanette adds, "Healthcare in Panama is good and affordable for minor problems. Most clinics charge a nominal fee of between $20 and $60 for an office visit. Hospitals in larger cities are all of the state-of-the-art equipment and specialists can be found in any field. Doctors in Panama work one on one, no medical assistants or other staff. You deal directly with the doctor and most prescription drugs are cheaper than in North America."
A country with surprisingly varied landscapes, Panama is so much more than its modern, cosmopolitan capital city. There are mountain towns boasting cool climates, pine-covered hills, and sweet, Swiss-style cottages framed with bright bursts of bougainvillea. And of course, there are beaches galore, from the white sand gems of the Caribbean, to the many popular and easily accessible beaches of the Pacific.
Interactive Table
The table below presents an overview of the top 10 countries in our Annual Global Retirement Index, in order of highest to lowest. Use the previous and next buttons to view all 25 countries. You can filter countries by the following groupings; Financial, Health, Lifestyle and Governance and within each category sort scores by ascending or descending order.

There's something heartwarming about summertime travel. Perhaps it's the nostalgic feeling of being off from school or simply the welcome vitamin D boost after a cold, long winter. Whatever it is, planning a summer vacation is perfect for taking a break from your daily routine.
But even when you're trying to get away from it all, staying connected to family and friends is a priority for most travelers. That's why having a wireless service plan from SIMPLE MOBILE is a travel essential. All SIMPLE MOBILE service plans allow you to use your plan's talk, text, & data while roaming across 16 Latin American countries — so yes, you can even post about your trip online with international roaming coverage in these countries.
And this part of the world is a fantastic option when planning your next trip because plane tickets are relatively inexpensive and flight times aren't too long. Here are the countries you should definitely consider visiting.
1. Mexico
Mexico is the most populous Spanish-speaking country in the world, and it's home to a number of incredible sights. A visit to the hidden beach on Islas Marietas is great for a secluded day trip getaway. And getting there is half the fun: You have to swim through a short tunnel carved by the sea and into a crater to reach the beach. If you're a history buff, you can visit the third-largest pyramid in the world. Known as the Pyramid of the Sun, it's a relic of the Teotihuacan civilization with picturesque views from its summit. You can also enjoy a trip to The Arch, an impressive rock formation located at the southern tip of Cabo San Lucas. Grab a bottle of vino, hit the beach, and watch the sunset shine off the rocks on this natural wonder.

2. Peru
Machu Picchu is probably one of Peru's most famous destinations, but the country is filled with a long list of extraordinary places to visit. Located in the Andes, the Rainbow Mountains are an Instagram-worthy colorful mountainside— and with SIMPLE MOBILE roaming coverage, you won't have to wait until you're back in the U.S. to post it to your account. The peaks' signature look has been formed by sedimentary mineral layers exposed by erosion. To take your adventuring to the next level, visit Huacachina and do a dune buggy or sandboarding tour. The expansive desert landscape will make you feel like you're on another planet. There's also an aerial tour of the Nazca Lines, ancient geoglyphs that were believed to have been created by the Nazca culture between 500 BC and 500 AD. Due to their isolation on a dry, windless, stable plateau, they've been naturally preserved for thousands of years and are predicted to stay intact for years to come.
3. Dominican Republic
If traveling to a Caribbean island is more your style, the Dominican Republic is a great option to check out this summer. For a tranquil yet thrilling adventure, you should definitely visit the 27 Charcos, a series of natural waterfalls that you can climb, jump, and swim in, with the support of a travel guide. If you love to hike, make sure a trip to Cordillera Central is on your itinerary. It's the highest mountain range in the Dominican Republic and in all of the West Indies, so pack layers to stay warm once you get to the top. Then there's Los Tres Ojos, the perfect place to discover an expansive world below the DR surface. This 50-yard open air limestone cave also doubles as a famous film production location, having been featured in movies like "Tarzan" and "Jurassic Park."

Getty
4. Costa Rica
With a total width of 200 miles from coast to coast, the tropical climate and proximity to the ocean makes Costa Rica another fantastic travel option in Latin America. Though the summer months make up the country's wet season, July through early August usually marks a short mid-year, mini-dry season, making this the perfect window of time for your visit. Tortuguero, or the Land of Turtles, is the only village in Costa Rica without cars. It's a great way to experience the country's diverse rainforest wildlife while floating through an intricate canal system. The Arenal Volcano is great for when you want to squeeze in a little learning with your adventuring. While it's been relatively dormant since 2010, it's still an incredible sight to explore, especially by going on one of Mistico Park's hanging bridge tours. Be sure to bring a camera with you to get stunning shots of the tropical birds and foliage along the way.
http://www.businessinsider.com/south-american-central-american-countries-to-visit
Thank you to Carlos Fuentes, all of the attendees, the Pinellas Realtor Affiliates and Pinellas Realtor Organization for a great CIPS Americas course yesterday! The course was packed with a tremendous amount of useful information for anyone planning to conduct Real Estate business in Canada, Mexico, Central and South America. Carlos not only teaches the class but also adds so much personal experience. Historical and cultural influences, regional relationship, and investment opportunities were covered along with a special focus on Mexico.
This beautiful turnkey contemporary Bed and Breakfast with 2 Professional Tennis Courts and 6 units can be yours for business or pleasure or both! Located in the stunning area of Tamarindo, on the Northern Pacific coast of Costa Rica in the Province of Guanacaste, where the main attractions are surfing and eco-tourism.
There is a total of 7 bedrooms so you can use one for yourself & the rest for your family, friends, or guests. It is short walk to Tamarindo's main surfing beach and the business center. Playa Tamarindo is a long, rocky beach with excellent waves and two main breaks for advanced surfers.
Some eco-friendly activities in the area include watching turtles nest during their season, diving, snorkeling, body surfing, zip-lining, estuary trips, sailing, horseback riding and fishing.
Guest suites include a 2 bedroom apartment, 2 – 1 bedroom suites, and 3 guest rooms with a total of 7 bathrooms. Also included is a restaurant and a gorgeous pool which creates a great spot for entertaining. Imagine sitting out by this pool in the morning sipping some fresh Costa Rican coffee from the nearby mountains. The property is 1600 Square Meters with 300 Square Meters of structures. This property offers the owner several means of income & attracting a variety of guests. All of these wonders can be yours for $1,195,000.00.
Tamarindo is easily accessed from Liberia Airport (approx. an hour or so away) with airlines from many major cities arriving daily. Commercial airlines include: Air Berlin, Air Canada, American Airlines, Copa Airlines, Delta Airlines, Frontier Airlines, Jetblue, US Airways and several others.
As well as 3-4 supermarkets, a farmer's market is held every Saturday morning.  With such fresh food & so many outdoor activities available, it is easy to see why so many are moving to Costa Rica for La Pura Vida!!
Please contact me if you are interested in learning more about this wonderful property. Thank you so much.
Here are International Living's picks for the top five places to escape to if politics is getting you down.

1. Mexico
Mexico is the only place in the world where U.S. citizens can enjoy an affordable overseas retirement, live right on the beach at affordable prices, yet remain within minutes of the U.S. by car.
Plus, right now with the current exchange rate of the U.S. dollar against the deflated peso, Mexico is a huge bargain.
With its moon-lit fiestas, languid white-sand beaches, ancient colonial towns set in the rugged Sierras, and Mayan pyramids rising from the misty Yucatan jungle, it's no wonder so many people are starting new lives in Mexico.
With rapidly rising fuel, healthcare, food, and travel costs back home, it's nice to know that there are still places where it's possible to live well without burning through retirement savings. Mexico is one such place.
2. Panama
Tropical beaches, First-World infrastructure, high-quality healthcare, welcoming people…there are many things to love about Panama.
Retirees are drawn here by the Pensionado program, one of the best retiree benefits programs in the world. Younger adults…some with children in tow…are moving here in increasing numbers to take advantage of the ease of doing business and the hip, international vibe.
For many, the low cost of living is a major factor in choosing Panama, as is the fact that Panama uses the U.S. dollar. Expats living here have seen their costs drop substantially.
3. Costa Rica
Costa Rica…the name alone conjures up visions of lush tropical rain forests and crashing surf on long stretches of white-sand beaches.
Costa Rica inspires these visions for two reasons. Number one, they're true. Costa Rica is one of the most biologically diverse and beautiful spots on earth, with Pacific and Atlantic coastlines that are the stuff of legend.
The second reason that the idea of Costa Rica can instantly create pictures of tropical splendor is that it has been one of the most popular destinations for expats and second-home owners for decades.
One place that has been very popular over the years is Costa Rica's Central Valley…a spot that cradles the country's thriving capital of San José yet also offers rustic and rural pleasure in abundance, as well as a mild, spring-like climate year-round. The Arenal region, with its centerpiece 33-square-mile lake, is also increasingly popular. It is three hours northwest of San José…a region of farmland, pasture, virgin forest, and unspoiled lake views.
4. Ecuador
Ecuador really does have everything…from the Galapagos Islands to the Amazon basin and the Andes Mountains, from big, modern cities to small, quaint villages. And up until now, one particular area of Ecuador has been overlooked–and that's its 937 miles of Pacific coastline and its beautiful mainland beaches.
Ecuador draws a wide range of foreigners: entrepreneurs, travelers, humanitarian workers, foreign officials, diplomats, business people of all stripes, and retirees looking to stretch their budget and experience a different way of life. Many expats are attracted by the country's less-intrusive government and the tranquility of being removed from the terrorist and antiterrorist campaigns that make headlines in other parts of the world.
Generally speaking, the expats who have settled in Ecuador are those who tend to blend into society rather than live together in expat-oriented communities. Nonetheless, a bit of time in any town of significant size in Ecuador is all it takes to find the gringo haunts and watering holes.
5. Colombia
Colombia is no longer just a place for adventurers, speculators and risk-takers. It's a country that's hitting its full stride as an expat destination this year as the numbers of expat couples, younger people with portable careers, and single men and women who've found the ideal place to live or retire increase. And many of the preconceptions about Colombia being dangerous are at least a decade out of date.
Located at the northern tip of South America, Colombia is where the Pacific and the Caribbean collide with the Andes and the Amazon. It's a country that is more beautiful, dramatic, and diverse than nearly any other. It offers sparkling colonial cities and world-famous resorts along the Caribbean.
Just three hours from Miami and Fort Lauderdale, Colombia welcomes nonstop flights into Bogotá, Medellin, Armenia, Barranquilla, and Cali.
In cities and towns in Colombia, expats find a perfect climate that's neither too hot nor too cool (60 F to 80 F all year); amazing natural surroundings; plenty of cultural events; history-filled cities; superb healthcare; friendly people; and a welcoming country…all with a fantastically low cost of living–figure $1,500 a month for a couple, all in.
And yet another reason to move to Costa Rica!
~~~~~~~~~~
By Jason Holland, https://internationalliving.com/articles/the-top-five-overseas-havens-for-effortless-healthy-living
Since moving here I haven't had arthritis in years," says Robbie Felix of her healthy new life in Manuel Antonio, on Costa Rica's Pacific coast. "The clean air in the rainforest, the ocean…it's like breathing medicine. I'm very healthy for someone with a chronic illness. I surf. I walk on the beach. I exercise."
Robbie, in her early 60s, has the chronic illness lupus. But she found relief from her symptoms (including arthritis and skin allergies) after arriving in Costa Rica. And she's not alone. Robbie is just one of the many expats who no longer needs a raft of medications since moving down here.
"My high blood pressure has come down almost completely." says Nel Cameron, 68, who lives in Escazú, a suburb of Costa Rica's capital, San José.
So what is it about Costa Rica that causes your blood pressure to plummet and your dependence on meds to go fade away?
There's a phrase in Costa Rica, sort of the unofficial national motto: Pura Vida. It literally translates to "Pure Life," but it's more accurate to say "Life Is Good."
It's an attitude shared by most Ticos, as Costa Ricans call themselves. They value time with family and friends. They work hard, but you won't find them sacrificing playing soccer with their kids at the park by staying late at the office. They know that a well-balanced life, where you spend time in your community or doing things you enjoy, is key to good health and wellness.
It makes for a low-stress lifestyle. And most expats find that, soon after arriving in Costa Rica, they adopt the Pura Vida way of life, too. They slow down. They get out of the habits they had for years when they were part of the daily grind. They enjoy coffee on their back porch, enjoying the scenic vistas of the Central Valley or Lake Arenal. Or breakfast with their toes in the sand with friends, after a long walk on the beach.
Reducing stress and learning to enjoy life is only one way expats find themselves improving their mental and physical health. Just about every Costa Rican town of any size has a feria, or outdoor farmers' market, at least once a week. Most expats adopt the local habit of doing the majority of their shopping there. The price is right. With pineapples for $1, heads of lettuce for 75 cents, tomatoes for 50 cents a pound, and other bargains, you can load up on a week's fresh fruits and vegetables for about $35. You also have fresh fish like snapper, tuna, or dorado (mahi-mahi), straight off the boat, for $5 to $6 a pound.
With these prices—and the abundance of fresh, whole foods—you can't help but have a healthier diet. It's common for expats to eliminate the need for some prescriptions. And lose significant weight—20…30…40 pounds or more—in the process.
Harry and Barbara Jones, a 60-something couple, live in Grecia, in Costa Rica's Central Valley. They've found that living like the locals—shopping at the local farmers' market for fresh fruits and vegetables, for example—allows them to cut their monthly budget to well under $2,000. Another benefit of their newfound healthy eating habits: "I've lost 30 pounds since moving down," says Harry.
Diet is just one part of the equation. You have no shortage of options for exercise in Costa Rica, thanks to the warm, tropical weather year-round. On land, you can take long walks on the beach, trek through jungle, or hike vigorous trails to mountaintops with panoramic vistas. Watersports like surfing, standup paddle boarding, and kayaking are hugely popular on the coasts, with plenty of schools and instructors to help beginners of any age.
"One of the things we like is that it is quiet and peaceful. Its country living at its finest," says Ian Douglass, 46, from Manhattan Beach, California, of his life on Costa Rica's southern Pacific coast. "Clean air, unprocessed food, good waves, natural beauty, and the beach. I think these are things we should be allowed to enjoy every day."
In the beach areas, it can be hot and humid—too much for some, just right for others. But head to the Central Valley and you'll enjoy cool mornings where you need a sweatshirt and afternoon highs in the mid-80s F, with little humidity.
Jeff and Allison Spencer, 60 and 58, respectively, were educators in Arizona before retiring early and moving to the Lake Arenal region, which features a consistent, spring-like climate.
"In general, I really enjoy the weather. The breeze keeps things cool and keeps the bugs away. Even on rainy days, it's nice and cool. March to April it's dry. But we do have a lot of rain during rainy season, usually a sunny morning and rainy afternoon—that's typical. But I wouldn't trade that for the heat and dust in Arizona," says Jeff, who adds, "The great temperatures year-round allow us to enjoy kayaking, biking, and hiking whenever we want."
Of course, just walking out your front door can provide a lot of exercise. Many communities in Costa Rica are also very walkable. If you live in a town in the Central Valley or in one of the many laidback beach towns, you can get around mainly on foot for trips to the grocery store, local restaurants, and the like. If you're in more outlying areas, there is excellent bus service and cheap taxis, so there's no need to depend on a car.
With all these factors, it's no wonder that one of Costa Rica's regions, the Nicoya Peninsula, was named one of the world's Blue Zones by researchers. They discovered that locals live longer on average, thanks to a combination of diet, climate, and lifestyle. I can't say you'll live longer as an expat in Costa Rica. But you'll certainly be healthier.
By Jason Holland, https://internationalliving.com/articles/the-top-five-overseas-havens-for-effortless-healthy-living-part
Happy New Year     Feliz año nuevo     Bonne année 
Frohes neues Jahr      Feliz Ano Novo    Godt nytt år     Gëzuar Vitin e Ri 
 新年快乐         Gelukkig nieuwjaar      Ευτυχισμένο το νέο έτος   Tau Hou hari
Felice anno nuovo    Shona Bhliain Nua     明けましておめでとうございます
~~~~~~~~~~~~~~~~~~~~~~~~~~~~~~~~~~~~~~~~~~~~~~~~~~~~~~~~~~~
New Year's is the oldest holiday still being celebrated. The Babylonians celebrated the New Year as early as 4000 B.C. At that time, the New Year began on the first new moon after the Vernal Equinox. The celebration continued for eleven days, with each day having a different purpose and activity.
Some of the most widely used superstitions include the following: Kissing at midnight to ensure that the affections & relationships that we have made will continue for the next year. Filling up your refrigerator & pantries with food to ensure that you will have plenty of food throughout the next year. Putting money in every wallet in the house to ensure prosperity.  Also all of your bills should be paid before New Year's Day to ensure that prosperity will be welcomed in your home but do not pay any bills on New Year's Day or you will ensure a year of paying nothing but debts. You should not eat beef because cows mostly stand still. You should not eat poultry because they scratch backwards. Pigs, however, constantly root forward for food. So if you eat pork on New Year's, you will be moving forward in a positive manner throughout the year. Wearing new clothes will increase your chances of receiving more clothes. Throughout the world the custom of making noise to ring in the New Year has not changed since ancient times as this is to scare off any evil spirits.
In Britain the custom of first footing is practiced. The first male visitor to the house after midnight brings good luck. Usually they bring a gift of money, bread, or coal, to ensure the family will have plenty of these things all the year to come. The first person must not be blond, red-haired or women as these people are supposedly bad luck. SO, I better not be the first person to cross your threshold, being a blonde woman!!
The Druids gave a gift of mistletoe, the sacred source of fertility. It would give you a fruitful year in the number of children, cattle and crops and thus wealth.
In Ireland the direction of the wind blowing at New Year would indicate the trend of politics in the coming year. If it blew from the west it would bring the Irish good luck, if from the east the English would have the luck. Also on New Year's Eve if they ate a very large supper they would have plenty of food for the coming year.
In France dinner parties are thrown for the entire family customarily include special dishes like foie gras, oysters and champagne. They exchange kisses and wishes, saying, "Bonne Année", Bonheur, Sante, Amour, Argent ("Good Year", Happiness, Health, Love and Money).
In Germany people would drop molten lead into cold water to tell the future from the shape it made. A heart or ring shape meant a wedding, a ship a journey, and a pig plenty of food in the year ahead. People also would leave a bit of every food eaten on New Year's Eve on their plate until after Midnight to ensure a filled pantry. Carp brings wealth. Traditionally jelly filled doughnuts with or without liquor fillings are eaten. Finally a tiny marzipan pig is eaten for more good luck. (Hmmm, eating a lot & eating pig seems to be a recurring theme.)
In Denmark they stand on chairs and then jump off them at midnight. Leaping into January is supposed to banish bad spirits and bring good luck.
January 1st is an important date in Greece because it is not only the first day of the New Year but it is also St. Basil's Day. St Basil was one the founders of the Greek Orthodox Church, who was kind and generous to the poor. St Basil's cake, baked with a silver or gold coin inside, is eaten. Whoever receives the coin will have good luck throughout the year. Pomegranates & grapes also bring good luck.
Italians call New Year's Eve Capodanno (the "head of the year"). Traditionally, they wear red underwear.  A lentil stew is eaten when bell tolls midnight – one spoon per bell. This is supposed to bring good fortune; the lentils represent coins.
In Spain celebrations usually begin with a family dinner, including shrimp, lamb or capon. Wearing new, red underwear on New Year's Eve brings good luck. It is traditional to eat twelve grapes, one on each chime of the clock, make a wish and then toast with sparkling wine such as cava or champagne. This tradition started in 1909, when grape growers in Alicante needed a way to get rid of the large surplus of grapes they had had that year.
In Puerto Rico and in parts of South America children enjoy throwing pails of water out the window at midnight. Some believe that this rids their home of any evil spirits.
In Bolivia families make beautiful little wood or straw dolls to hang outside their homes to bring good luck.
In Brazil the lentil is believed to signify wealth, so on the first day of the New Year they serve lentil soup or lentils and rice. The lentils are supposed to resemble coins. Grapes are also eaten. Brazilians traditionally dress in white, to bring good luck into the New Year.
Mexicans celebrate New Year's Eve, Año Nuevo, by eating 1 grape while making a wish with each of the twelve chimes during the midnight countdown. Homes and parties are decorated with colors such as red, to improve lifestyle and love, yellow to improve employment conditions, green to improve finances and white to improve health. Mexican sweet bread is baked with a coin or charm hidden in the dough. When the bread is served, the recipient whose slice contains the coin or charm will have good luck in the New Year. Another tradition is to make a list of all the bad or unhappy events from the current year and before midnight throw it into a fire, symbolizing the removal of negative energy from the New Year.  At the same time, thanks are given for all the good things.
In Costa Rica in addition to eating the 12 grapes, they run across the streets with luggage asking for new trips and adventures in the upcoming year.
In Venezuela, many of the traditions are very similar to the ones from Spain. Those who want to find love in the New Year wear red underwear and yellow to have happiness.  If you want money, you must have a bill of high value when it is time to toast and if you want to travel, you must go out carrying some luggage.
In India people try to finish uncompleted work and pay off all debts before the end of the year. People buy new things for their homes or new clothes.  Animals are washed, groomed and decorated for the festival.
Chinese New Year is celebrated on the second new moon after the winter solstice. Firecrackers and noisemakers will chase away evil spirits. The fabulous dragon and lion will dance in the streets. People will wear red, the most auspicious of colors, and red envelopes with lucky money will be given to children. Tangerines are often given for good luck, but odd numbers are unlucky, so the tangerines are given in pairs.
It is traditional in Japan to spend a full week preparing for the New Year to arrive. The house must be thoroughly cleaned and all debts must be paid. All disagreements must be resolved and forgiven. Before midnight, 108 bells ring, to symbolize the elimination of 108 troubles. With no troubles, disagreements, debts, or disorder to contend with, all are free to welcome in the New Year with every expectation of peace and prosperity. The day after New Year's is First Writing Day, when people write their hopes and dreams for the New Year.
Round shapes (representing coins) bring prosperity for the coming year in the Philippines. Families have large amounts of round fruits on the dining table and eat exactly 12 fruits at midnight (grapes). Some wear polka dots for luck.
In the USA black-eyed peas and rice called Hoppin' John is eaten. An old saying goes, "Eat peas on New Year's day to have plenty of everything the rest of the year."  Most people toast with champagne at midnight. The dropping of the ball from the top of Times Square in New York City started in 1907.  The custom came from the time signal that used to be given at noon in harbors. New Year's Eve is traditionally the busiest day of the year at Walt Disney World Resort in Florida and Disneyland in Anaheim, California.
Well, I need to go now and get my things in order to ensure that I have the best New Year ever.  I'm off to the store to buy some black-eyed peas, greens, lentils, grapes, and champagne. When I return I must make sure to put money in each wallet in the house. Then I will make sure to wear red, yellow, green and white. At the first stroke of midnight while jumping off a chair and holding a suitcase, I will be eating 12 grapes and making 12 wishes, hoping that I don't choke or fall on my head. Yikes, I can't forget the kisses! Wow, I certainly will be quite an interesting sight on New Year's Eve. Ridiculous photos to follow, I'm sure. So Happy New Year to you all. I wish you happiness, good health, wealth and great friends to enjoy throughout the year!
It was a High of 77 degrees Fahrenheit Low of 65 today in the capital of San Jose, Costa Rica. Compared to Tampa Bay today, the high and low was the same. However, my friend Diana moved to Chicago last month and she shared there is a foot of snow on the ground today. Our featured Costa Rica property is Casa Jacobson which has BREATHTAKING 180 degree views of the mountains of Grecia. You'll feel welcomed and relaxed as soon you open the front door to your permanent oasis or vacation home. Move-in ready, fully furnished, 2015 new construction! Located on a main road, yet the gated entrance to the estate is private and blacktop all the way! The main house is a 2 bedroom, 2 1/2 baths, with a 2 car garage, and a 1 bedroom, 1 bath mother-in-law or caretaker/apartment. Call today to learn more or visit http://Coastal.506.nu to see more properties for your permanent oasis or second home.
Plus a 20×26 out garage for lawn equipment etc., which can be changed into another small cottage, all services are already installed. The home has a tile roof, top of the line windows with high-end, upgraded security glass. Full underground watering system for the entire property, with a 2500 gal. storage tank and pump, for domestic and irrigation.
Full alarm, and camera system! Complete solar electrical system! The kitchen is all custom made cabinets, with granite counter tops, top of the line stainless steel GE appliances. The property is completely enclosed, with auto gates, & remarkably landscaped.
On 3662 square meters of land, or .946 acres, this home is less than 6 months old and has real cable TV, Internet up to 20mbps available, and phone. 10 minutes from Grecia, 1 hour to SJO airport.
Costa Rica mountain top, ocean view estate is a 2008 custom built pool home by one of San Ramon's premier engineers. Enjoy the panoramic 270 degree view of the Gulf of Nicoya, 35 miles of coastline, as well as, most of the Nicoya Peninsula.
The gated, private and secure property is 4,850 ft. above sea level and is situated on 4.5 mountaintop acres, just five miles from the conveniences of downtown San Ramon. The property maintains Costa Rica's eco, sustainable philosophy with solar-powered electricity. There are 15 grid tied solar panels.  The power company gives the current owners credit for any power that is generated in excess of what they use. Featuring a 50' solar heated lap pool, the main house (casa) is approximately 2,500 sq.ft. and the furnished guest cottage (casita) is approximately 595 sq. ft.
There is a level, cleared building site close by (on the property) which could accommodate another house, for a possible family compound, business retreat, or B&B.
Equipped with a spacious Gourmet kitchen with a refrigerator and freezer purchased in 2014, that are two separate energy star units, 27 cu feet each. The home's modern amenities include a front loading washer and gas dryer. Enjoy the jetted bathtub after walking the surrounding nature trails featuring rain of gold orchids.
San Ramon is in the Cordillera de Tilarán mountain range, the temperatures tend to be very mild year-round: 20-27 C (66-80 F) offering a very livable environment. June through October is considered the rainy or "green" season with November to May considered the "dry season."
The beautiful tropical wood ceilings, imported Spanish tile floors throughout and the saltwater, solar heated lap pool will make this an enjoyable vacation home or permanent oasis.
Located one hour from downtown San Jose, 45 min from SJO airport and 45 min from the beach.
Go to http://Coastal.506.nu to learn more or  Click to see more: Property Details
San Ramon
Guest House
Columbus called Costa Rica "the rich coast"—and it still is, with Caribbean beaches and Pacific shoreline that'll take your breath away. But this nation has much more to offer, too: a year-round tropical climate, modern cities, rainforests, lush valleys and majestic mountains.
With its slower pace of living, warm, welcoming climate, healthy, fresh foods and reputation as one of the "greenest, cleanest" countries in the world it's no wonder Costa Ricans are considered among the "happiest people on the planet."
The country is aimed at becoming a carbon-neutral region, and it has almost succeeded in accomplishing this. Attempting to have no carbon footprint by 2020. Costa Rica is classified as a tropical country due to its proximity to the Equator, 10 degrees above.
Pura Vida, meaning Pure Life, characterizes the modern culture in the country. The expression means that life is plenty or that living is great. The locals in Costa Rica use this phrase often such as when expressing greetings, thanking someone or acknowledging that things are going well. Music Like in most parts of the world, music is also loved in Costa Rica.
Official language: Spanish
Currency: Colon  – colorful currency representative of the Eco-friendly philosophy.
Costa Ricans call themselves ticos (males) and ticas (females).
Even though its landmass only takes up .03% of the planet's surface, the country is host to more than 5% of the world's biodiversity.
Buying property Real estate is booming once again in Costa Rica, and is one of North America's most popular destinations. The country's attraction goes beyond white-sand beaches, lush rain forests and great weather year around. Costa Rica's stable democracy and comparable prices have attracted an increasing number of investors searching for their own slice of paradise. Another advantage to purchasing real estate here is that the constitution provides foreigners and Costa Ricans equal treatment under the law.
Grecia is a medium-sized town in Costa Rica's Central Valley, about a 30-minute drive from San Jose. It's half an hour that makes all the difference in the world, say expats who live here. While nearby San Jose offers world-class hospitals and all the shopping malls and big box stores anyone could want or need, it's also fraught with big-city woes, especially mega hustle bustle, parking and traffic problems. Not so, in Grecia, where the pace of life is slower and there's plenty of time to stop and smell the coffee. Literally!
We have found there are five major reasons people choose Costa Rica for their "get-a-way" vacation second home or their retirement and investment property, and they are, as follows;
1) weather (shorts and shirtsleeves year round)
2) lower taxes (tax base $0.0025 x highest recorded value)
3) cheaper labor (anything labor intensive – construction, medical, services, restaurants, etc will be less)
4) stable government (banana republic with NO military)
5) Secure and stable Central Bank (not exclusively tied to the US Dollar)
The beautiful scenery, forest, beaches, waterfalls, hot springs and nature allows you every sport you want to do – You can play every day out in the sun or sit in a natural spring and soak your bones with a good book
Also, check out  http://costarica.com/travel/10-interesting-facts/