You are currently browsing the category archive for the 'Europe' category.
According to International Living's newly released Annual Global Retirement Index for 2019, the world's top 10 retirement destinations are:
#1 Panama          #6 Colombia
#2 Costa Rica      #7 Portugal
#3 Mexico            #8 Peru
# 4 Ecuador         #9 Thailand
#5 Malaysia         #10 Spain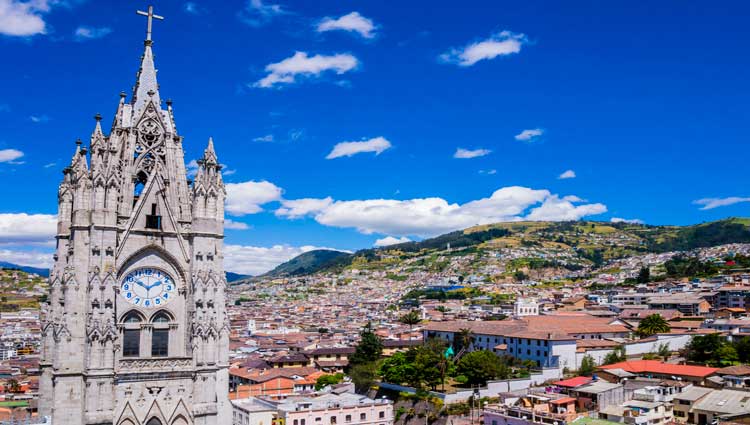 By Jim Santos, IL Coastal Ecuador Correspondent
https://internationalliving.com/the-best-places-to-retire/
Nearly three decades have gone by, during which our scouts have scoured every corner of the globe many times over. The result is a much bigger and ever-growing selection of outstanding destinations where you can live a healthier and happier life, spend a lot less money, and get a whole lot more.
But how do you choose? The Retirement Index is still the most comprehensive and in-depth survey of its kind. It's the best way we know of to sift through the wealth of opportunity the world offers, bring some order, and help you pinpoint the best destination for you.
Annually we reflect on and refine our methodology. This year is no exception, and we've made some changes. The research and production of the Global Retirement Index is now an annual rite involving every single member of the International Living team. That team has grown to cover five continents, which means we're bringing to the Index an ever-greater depth of knowledge.
A vast amount of hard data goes into the Index. It's a distillation of every pertinent and measurable fact our scouts and experts can lay their hands on. And it reflects the experience of every expat who has contributed to International Living since the publication of our first issue, 40 years ago.
But don't think of it as a mere number-crunching exercise. At its heart lies the good judgement of our far-flung editors and correspondents. We didn't create this Index for it to be a purely objective resource. Yes, it is built on hard facts. But its power—its utility—lies in what we recommend you do with them. In other words, we bring our team's good judgement to bear on the question: Where should I go? We share with you their measured opinions and recommendations. We don't just tell you what the situation is on the ground—we help you figure out what it means for you.
Having moved overseas and immersed themselves in the destinations where they live and learned their lessons the hard way, our experts are ideally placed to compare, contrast, and bring nuanced insight to the most appealing retirement destinations in the world.
What has their research revealed about the best retirement havens in 2019? Read on…
10. Spain

By Glynna Prentice, IL Editor
Spain is one of Europeans' favorite "beach destinations."  It offers First-World, Western European living standards, so there's no question of having to "give up" anything in living here. In fact, you'll gain a lot. Outside the tourist zones, you'll need to know Spanish to get by. But there are plenty of beach areas with large, English-speaking expat communities.
Cool northern provinces like Navarre, Cantabria, Asturias, Galicia, and the Basque country offer forests, mountains, friendly locals, and food to die for. My favorites include little Vitoria-Gasteiz, capital of the Basque country, and Pamplona, in Navarre (although avoid the San Fermín festival, with its famous running of the bulls, in early July).
Because of the warm climate, many basic food items are inexpensive here—Spain produces a variety of fruits and vegetables both for domestic consumption and for export. In season—and Spain has a long growing season—many produce items cost around 60 cents a pound. In addition, many fruits and vegetables that are relatively gourmet items in North America—baby artichokes, cherimoya, and doughnut peaches, for example—are locally grown in Spain.
Following Spanish eating habits will also keep costs down. Lunch is the big meal of the day, and the lunch special, or menú del día, is a great bargain. For anywhere from $11 to $20, you'll get two to three courses, plus a beverage (which can often be beer or wine). Make that your big meal out (or prepare it in your rental) and follow it with a light dinner or tapas.
With one of the lowest costs of living in Western Europe for around $2,500 a month, a couple can live comfortably in many parts of the country.
Traveling by rail in Spain is fast and efficient to large and medium-sized cities. I travel about Spain, discovering new haunts, revisiting old ones, and catching up with friends around the country.
Spain also has a surprising range of climates, from hot and dry in the south to cool and mild in the north. There's skiing, too—not just in the north, in the Pyrenees, but down in the mountains of the south, as well."
In terms of healthcare The World Health Organization ranks Spain as having one of the best healthcare systems in the world. The public system is widely used. But it also has great private healthcare, including 29 JCI-accredited facilities.
Spain is one of the most tolerant places I know of for those with alternative lifestyles. Civil unions, as well as marriage, are recognized by law. And same-sex marriages have been legal there since 2005. And as a single woman, I've always felt safe there. It's a late-night culture, so people are out and about at all hours.
9. Thailand
By Rachel Devlin, IL Chiang Mai Correspondent
Southeast Asia offers some of the world's most attractive retirement programs, astounding geographic and cultural diversity, and climates to suit all tastes, ranging from hot beach resorts to cool highland hill stations. You'll find sophisticated cities, ultra-modern, affordable healthcare, and luxury accommodation for a fraction of North American prices.
Nestled between Myanmar, Laos, and Cambodia, Thailand enjoys the warm-water coastlines of both the Andaman Sea and the Gulf of Thailand. This is a country that has never been colonized by any Western or European countries, so Thai culture is untouched, rich, and ancient. What's more, it's ideal for expat living.
My husband, Mick, and I retired in Chiang Mai two years ago, and we even brought our 16-year-old son along for the adventure of a lifetime. We sold our house and cars and set off for a better life. And we found it.
Rentals here can be as little as $400 per month for a modern studio apartment. Utility bills are also significantly cheaper. Imagine paying a monthly water bill that is only $32.
"I order most of my shopping online and get it delivered for free, and that includes cleaning products. It generally costs $45 every two weeks. Sometimes I go to the local market and spend $4 on armfuls of fresh fruit and veggies," says Raelene Haines.
Thailand generally has a tropical humid climate. No cold winters here. Perfect for people who like swimming and sunshine. Arthritis sufferers find great relief in this climate.
There are many modern private hospitals in Thailand. Doctors practice with current medical knowledge and general practitioner visits can cost as little as $10.
For expats with a wandering spirit, travel within the country is inexpensive. A flight of two hours can take you from one end of the country to the other for as little as $100 round trip. Float freely in a long-tail boat or go swimming at beaches from Hollywood movies. Then, within a few hours, you can be in the northern Thai jungle, drinking a cocktail in an infinity pool overlooking rice paddies and ancient temples.
As a home base, Thailand is well situated. On average, it only takes an hour-and-a-half to fly to anywhere in Southeast Asia.
If you worry about finding friends in Thailand, have no fear. Expat communities are alive and busy. You will find meet-ups taking place regularly, and lots of local interest groups. If you want to maintain an active lifestyle by joining a gym, hiking, or biking, or if you prefer to dive into history and art, it's all here. There are hundreds of Facebook pages dedicated to expat interest groups, so finding your tribe is not difficult. The most enjoyable parts of Thai culture revolve around the idea of sanook (meaning "fun"). Whatever you find yourself doing, you are encouraged to make it fun and enjoy every minute.
8. Peru

By Steve LePoidevin, IL Peru Correspondent
While 95% of people who visit Peru do so to explore Machu Picchu, many have discovered an ideal retirement destination, with miles of beaches, delicious cuisine, and some of the lowest costs anywhere when it comes to enjoying a high-quality lifestyle.
My wife Nancy and I moved here just over two years ago, and we love the 300 days of sunshine a year and the highly affordable lifestyle. The cost of living is one of the cheapest anywhere with rents starting as low as $150 per month and filling three-course lunches starting at $2.50, including a drink.
Other than the upscale neighborhoods in Lima, Peru is a very inexpensive place to live. A couple can easily live on a budget of less than $2,000 a month in most regions of the country. Although we choose to spend more (think $2,000 to $2,400 a month).
We love to eat, and Peru has great food wherever you go. From the cevicherias of Huanchaco to the picanterias of Arequipa, you can find a wide variety of inexpensive dishes based on diverse ingredients from the sea, mountains, and jungles of the country.
Fresh fruits and veggies are available year-round at low cost. We pick up enough for $5 at the local market in our home town of Huanchaco to last us a few days.
Spectacular Macho Pichu, Cusco, and the Sacred Valley of the Incas have always been major attractions for tourists, but more expats are now heading to this area for long-term stays and retirement. Nights are cool, but midday highs can reach the 70s F for much of the year.
We spent our first year in the southern metropolis of Arequipa and discovered that it has a lot going for it. Less than a two-hour drive from the coast, it is easy to escape to the nearby popular beaches during the peak summer months of January and February. And the food is to die for. Arequipa is renowned for its range of high-quality restaurants, wonderful traditional cuisine, and centuries-old colonial center.
The capital city of Lima is home to the largest number of expats. They enjoy some of the best restaurants in the world, a large variety of art galleries and museums, a vibrant theatre scene, and the easily accessible international airport. And for anyone breaking into Peru's business world, Lima is the place to see and be seen.
Surfers enjoy the year-round waves at seaside towns such as Huanchaco. Located only 15 minutes from Trujillo, the second-largest city in the country, it offers the best of both worlds. Huanchaco has maintained its small fishing town charm despite the annual increase in tourist numbers.
There is not a lot of English in Peru so it is almost a necessity to learn Spanish to fit in in most communities unless you only want to socialize with other expats. But the people are friendly, family-oriented, and more than accepting of outsiders. Putting a little effort into learning the language goes a long way in making new friends.
And, when you are ready for a quick getaway, there are daily scheduled flights to the bordering countries of Ecuador, Colombia, Brazil, Bolivia, and Chile. If you are looking for a country with an inexpensive lifestyle, friendly people, and great food, Peru is worth a look.
7. Portugal

By Tricia Pimental, IL Portugal Correspondent
I've lived in Portugal for five years, and as IL Portugal Correspondent, I have shared a lot about what makes this country great. Others agree. "It's the people," says expat Molly Ashby, who bought an apartment in Lisbon five years ago. "They're mellow and very receptive to foreigners."
It's true. Locals generally make a sincere effort to make visitors and expats feel welcome. Of course it helps if you speak at least a little Portuguese, but in urban areas like Porto and Lisbon and the multi-national expat region of the Algarve, English works just fine.
Another reason is the affordable lifestyle. Portugal is the second least expensive country in Europe, after Bulgaria. My husband Keith and I find we spend about a third of what we did to live in the States. For example, a simple lunch of soup, main course, beverage, dessert, and coffee runs about $10. You can live a comfortable, although not extravagant, lifestyle for about $2,500 a month.
If you choose to live in Porto in the north, Lisbon, or in the expat beach havens of Cascais or the Algarve, you probably want to bump that up to $3,000. You can, however, keep that lower figure simply by moving 20 minutes away from a city center. Enjoy urban amenities, then head back to the 'burbs and lower rent.
Rated the fourth-safest country in the world in the 2018 Global Peace Index, Portugal is not only secure, but beautiful. "Portugal is a phenomenal place to call home," says expat Mike Sager. "Being from Southern California (with near-perfect weather), I had no desire to shovel snow or cook during the summer for the rest of my life.
"I love the lowered level of stress in day-to-day things. You walk through neighborhoods, and on every corner will be a little store or restaurant/bar, and folks will just be hanging out having a cold beer or shot of espresso. The elders are telling stories and the kids are playing soccer across the street. Picturesque and peaceful comes to mind."
If Portugal's attributes have convinced you to give it a try, here's a tip: Begin your test drive in the capital. Lisbon is easy to reach, with direct flights from major cities around the world. English is widely spoken, and comprehensive train, bus, tram, and taxi offerings make it unnecessary to own a vehicle. The city is a cultural cornucopia, with museums and historical sites like St. George Castle and the nearby Palace of Queluz.
6. Colombia
By Nancy Kiernan, IL Colombia Correspondent
Perfect spring-like weather all year was the first thing that drew me to retire to Medellín, Colombia. I had lived my whole life in the northeast, and I never wanted to see or shovel snow again. While not exactly pioneers, my husband and I are two of the growing number of expats who have discovered that they can live a First-World quality of life in a country that's only now showing up on fellow retirees' radar.
Colombia is the second most biodiverse country in the world, so you can easily find a climate and environment that suits your taste. If you want hot and tropical, consider retiring to the lovely Caribbean coastal cities of Santa Marta or Cartagena, where crystal-clear water laps against warm, sandy beaches. For those who prefer more temperate climates, then I suggest my adopted mountain city of Medellín, or anywhere in the "coffee triangle" of Pereira, Armenia, and Manizales, where you are surrounded by lush, green mountain scenery.
Getting a retirement visa to live in Colombia is also quite easy. All you need to do is prove at least $750 annual income from Social Security or $2,500 annual income from a private pension or 401K and you are eligible to obtain a visa that is good for three years. Once they arrive, retirees are discovering they can stretch their retirement dollars.
Your cost of living will depend on which part of the country you choose to live and what type of lifestyle you want to have regarding dining out and entertainment. I live in El Poblado, one of the most upscale neighborhoods of Medellin and don't really scrimp. My cost of living is 60% less than it was when I lived in a small city in Maine in the U.S. Just the fact that I don´t have to pay heating or cooling costs has saved me about $3,400 per year alone.
As we all reach retirement age, access to high quality but affordable healthcare becomes a front-and-center issue. The World Health Organization (WHO) ranks Colombia's health system at #22 in the world, far better than Canada at #30 and the U.S. at #37. As a retired healthcare executive from the U.S., I know quality healthcare when I see it. The high-tech, world-class care I receive in Colombia does not cost "an arm and a leg." My premium for public health insurance is only $75 per month, and my co-pay for lab tests, prescription medications, and other services is only $4.
The dark days of Colombia's past are gone, and it has been transformed into a country that is thriving. One of the best things about the country are the warm, welcoming Colombian people. Don't let a lack of Spanish keep you from trying out life here. As the expression goes, "You don't meet a Colombian…you meet the entire family!" Here you'll always feel part of the community.
5. Malaysia
By Keith Hockton, IL Malaysia Correspondent
My wife, Lisa, and I vacationed in Malaysia in 2008 and at that stage we were taking at least two holidays a year somewhere in Asia. When we got back and did the sums we realised that we could actually live in Malaysia and vacation back home, effectively reversing our situation and saving a heap of money into the bargain. We started to make plans to do just that and moved here to live in early 2010.
Idyllic beaches, islands that seduce the senses, and some of the most pristine ancient rainforests in Southeast Asia—this is Malaysia. And these are just some reasons why I call it home.
Malaysian law is based on the British system and all road signs are in both English and Malay, which makes driving around easy. The unofficial first language of the country is English, so you don't have to learn another language here if you don't want to.
A family of six can dine out in a good local Chinese restaurant (10 courses) for less than $5.70 per person, including beer. A men's haircut costs just $2.16. In Penang, a couple can live comfortably on $1,800 a month, including rent.
As for healthcare, when you compare surgery prices between the U.S. and Malaysia, the benefits are obvious. Just the other day I decided on a whim to have a medical.
I'd never had one done before and as I had a free morning I decided just to pop in to the Lam Wah Eee Hospital. I was already registered and found myself sitting outside a GP's office not five minutes after arriving. Within an hour I'd had I'd been examined by a doctor, had an ECG and blood and urine tests done, and I was on my way home. The total cost of the visit was just $43. The doctor who had examined me called me later that afternoon with the results. It's this level of service that makes medical in Malaysia not only an attractive option but also a non-scary one. It's all so easy.
The other attractive thing for us is the outdoor lifestyle. If white-sand beaches are your dream, you have here more than 878 islands to choose from. Both my wife, and I hike a lot; so living near the Penang Botanic Gardens is a bonus. With all year-round good weather, the temperature in Malaysia averages 82 F, there are over 60 hiking trails for us to choose from. We are also members of The Penang Sports Club and The Penang Swimming Club. The swimming club is five-star facility that offers a 50-meter outdoor saltwater pool, a state of the art gym, the best library on the island, a scuba and sailing section, and a number of restaurants that are heavily discounted for members.
Apartment rentals here are good value and you can choose between sea and mountain views. In Batu Ferringhi, a nice beach suburb, you can rent a three-bedroom, apartment with sea views for as little as $403 per month. The complex has a good gym, 24-hour security, secure parking, tennis courts and at least two pools to choose from.
There are direct flights to the rest of Asia from Penang's International Airport, which makes getting away for a weekend very easy. Penang to Bangkok in Thailand takes just one and a half hours and can cost as little as $43 return.
4. Ecuador

By Jim Santos, IL Coastal Ecuador Correspondent
For me, the number one thing about Ecuador is that it offers so many different types of places to live; you can have warm weather year-round on the coast, a more temperate climate in the Andes, small village life, big-city conveniences, and everything in between.
Quite simply, some of the best weather on the planet can be found in Ecuador. The unique combination of its position on the equator, the cooling sea breezes from the Humboldt Current, the Andes mountain range, and the Amazon basin have conspired to create a variety of climates. There are beaches that are warm year-round but rarely muggy (and are too close to the equator to ever have hurricanes or tropical storms), and places in the hills where you do not need a heating or cooling system. Lush, green hills and fertile valleys are the norm in Ecuador.
While I appreciate the natural beauty and the mix of indigenous, Incan, and Spanish culture, one of my favorite benefits is the affordable lifestyle. There are few places where living is as affordable in Ecuador. There is something for everyone, regardless of your budget. Consider that you can own a home on a Pacific Coast beach for less than $150,000. Not enough is said about property taxes either—my 2,000 square foot oceanfront condo has a tax bill of less than $300 per year—not per month, per year. Rentals and opportunities to buy in the interior are plentiful and affordable.
Since the land produces excellent food, mostly with year-round growing seasons, prices at local mercados are so low, it is difficult to carry more than $15 worth of fruits and vegetables. Household help is available for $10 to $20 per day, and services like pedicures and haircuts are just a few dollars. No need for heating and cooling bills in most of the country, and you can live most places without a car, paying 30 cents or less for buses, and $2 to $5 for cab rides.
Ecuador is a little unique, in that there are not just a couple of expat communities. There are over a dozen places spread all across the country where you can find North Americans enjoying the laidback lifestyle. Even in areas with few expats, like Loja for example, the Ecuadorians make it very easy to feel welcome and at home.
Mike Herron and his wife arrived in Cuenca in 2015. While excited, they were apprehensive, as well. This was uncharted territory for both of them. Not only were they embarking on a different life, they were doing it in a different country where neither of them spoke the language.
Now, three years later and with the advantage of hindsight, they say that, other than getting married, it was the best decision they ever made. They say the most important part of their new lives is the meaningful relationships they've developed with expats and Ecuadorians alike.
"People take the time to connect and get to know one another. It's common to sit and talk with someone, even someone we are meeting for the first time, over a breakfast or lunch that can last two hours or more. When we walk down the street, it's not unusual to stop and spend 15 to 20 minutes chatting with someone we know, or even with someone we've just met while walking," says Mike.
3. Mexico

By Don Murray, IL Riviera Maya Correspondent
My wife Diane and I moved to Cancún in 2014. We wanted to retire somewhere close to high-quality healthcare and stunning Caribbean beaches—Mexico was the obvious choice. The country has something for everyone: beautiful, warm oceans, crystal-clear tropical lakes, fertile farmlands, temperate-but-majestic mountains, starkly gorgeous deserts, small towns, or sophisticated cities.
Whether your dream retreat is a graceful colonial home with lavish gardens, a simple beachfront bungalow where you can prop up your feet and watch the tide roll in, or a clifftop villa with sunset views and cool, steady breezes, you are likely to find your dream home in Mexico.
The cost of living is notoriously low. In fact, there are many places in the country where a wonderful life can be had for the price of one monthly Social Security check and this improves even more when you figure the normally favourable exchange rate from dollars to pesos. (A couple can live here for anywhere from $1,500 to $3,000 a month, depending on location—and that includes rent and healthcare.)
I didn't even realize the host of other benefits that I'd enjoy living in Mexico. Once residency is granted, you can sign up for a national healthcare plan. Mexico offers two national healthcare plans for residents. The one most popular with expats is the Seguro Popular program where annual costs may be only a few hundred dollars for full coverage. If you're over the age of 60, you may also receive your national senior discount card which opens the door to many discounts on goods and services, often ranging from 10% to 20%.
Because of its geographic diversity, you can also choose your favorite climate: from warm and dry to warm and sultry to spring-like temperatures all year in the Colonial Highlands.
Generally, however, the entire country is warm and mild with small amounts of snow falling only on the highest peaks. A light sweater will add some comfort on the few chilly evenings.
But at heart, what I and most other expats love most about Mexico is the vibrant life and culture. And it's quite easy to fit in. Popular expat destinations include the Lake Chapala area and San Miguel de Allende as well as most coastal retreats. These areas are brimming with expats who can make a newcomer feel welcome.
"I have lived in and visited many wonderful places in my life. But only two that were magical to me, where I felt an immediate feeling that I belonged there," says expat Paula Nunes. "San Francisco in the late 1960s. And San Miguel de Allende in 2012."
"Almost every time you go out, you meet people," she says. "It's really easy. People give out cards with their name, email, and phone number. I spend a lot of time with people born here, and it's great. They're wonderful. I'm trying to learn Spanish, and my Mexican friends are good about correcting me."
Paula has lived full-time in San Miguel since April 2016. She bought her home—a two-bedroom, two-and-a-half-bathroom house with two covered outdoor terraces—in the neighborhood of Colonia San Rafael, three years ago.
"When I bought, the dollar wasn't as strong as it is now. It was at 15 pesos to the dollar," says Paula. "It was less than $120,000."
With its friendly locals, world-class restaurant and cultural scene, and its low cost of living, San Miguel has been an expat favorite for decades. And Paula doesn't see herself leaving anytime soon.
2. Costa Rica
By Kathleen Evans, IL Coastal Costa Rica Correspondent
Costa Rica attracts visitors with its tropical climate; low cost of living; top-notch, affordable medical care; bargain real estate; and natural beauty.
Costa Rica has a stable democracy and a peace-loving culture. They abolished their army in 1948 and pledged that budget to education and healthcare.  Often called the "Switzerland of Central America" it is known for its safety, neutrality and good banking system—especially compared to many other countries in the region. The current government is progressive and LGBT rights are respected.
One of the things you hear very often from expats is how warm and welcoming the Ticos (Costa Ricans) are. Overall, they are wonderful people, eager to share the magic of their culture with foreigners.  You will also find great communities of expats who will help you through the process of acclimating to new surroundings and language.  I joined a girl's dinner group and quickly bonded with women from all over the world. I found it very easy to make friends since many folks move not knowing anyone and are often looking to forge new friendships.
Nicole Rangel from Texas says "From the moment we stepped off the plane in September 2017 with our five suitcases ready to move to Costa Rica with our two elementary age children, I felt the weight of the world lifted off my shoulders. The community is so supportive of each other and the locals. I pinch myself often because of how lucky my kids are."
Once you have acquired your residency, you pay between 7% and 11% or your reported monthly income, and the socialized medicine program is available to you. You can also blend public healthcare with a private policy. The country has three JCI accredited hospitals and numerous private clinics. More doctors are also taking the U.S. retired military insurance called Tricare Overseas.
Costa Rica also has an outdoor loving culture – with activities from fishing to golfing to horseback riding to hiking to diving to yoga. Plus, there are less processed foods, and more healthy choices with an abundance of locally grown fruits, vegetables, organic eggs and endless seafood. Most of the people I know who have moved to Costa Rica have shed unwanted weight, are taking less prescription drugs and overall feel better.
And, with a dozen microclimates, there is someplace for everyone to fit your personal weather preferences.  Many people love the temperate "eternal spring" climate of San Jose, the capital and all the surrounding Central Valley.  Or the dry, hot beaches of Guanacaste, or the lush, green landscape of the jungles in the south.
1. Panama
By Jessica Ramesch, IL Panama Editor
Modern, convenient, and close to the U.S.—not to mention sunny, warm, and welcoming. It's hardly surprising that Panama topped the 2019 Annual Global Retirement Index. Panama is warm and tropical, but completely outside the hurricane belt. The currency is the U.S. dollar. The tax burden is low. And there's a large English-speaking population—including a cadre of excellent doctors.
Panama City is a destination for exciting food, beer, jazz, film, golf, tennis, and much more. The lush mountain towns of Panama rank among the best retirement destinations in the world. Our livable, clean, and uncrowded beaches include the popular beach hub of Coronado, the lesser-known gem that is the Pedasí region, and a Caribbean paradise—there is no other word for it—called Bocas del Toro.
The capital of Panama, Panama City, is a cosmopolitan city where you can rent an ocean-view condo for as little as $1,500 a month. It's also the only First World city in Central America. We're relatively close to the U.S. and Canada (Miami is about three hours away by plane).
I'm able to live as a single in Panama City on about $2,600 a month, including rent, groceries, utilities, and entertainment. I pay zero income tax here, as revenue earned in other countries is exempt. And you'll never run out of things to do here. What few people know is that this is also a cultural capital. Panama City is home to active, vibrant communities from all over the world, and every art form is celebrated here.
Leave Panama City and costs are even more affordable. Pedasi, is on the tip of the Azuero Peninsula in the province of Los Santos on the Pacific Ocean. Expat Jim Gault who lives in Pedasi, says "Rents in Pedasi during high season (December through April) can cost more than $750 a month, as demand drives up the prices. But, Pedasi does give you the choice of living on a small budget by making use of the local fresh produce, freshly caught fish of the day, and eating out at typical Panama fondas, you can live well on less on Pedasi."
One area where Panama excels for retirees is the benefits and discounts it offers. The country's famed Pensionado Program is one of the best retiree programs in the world today and it's open to everyone. The program entitles pension-holding retirees to a long list of discounts…and I'm talking across the board. From medical expenses to entertainment, retirees in Panama can seriously stretch their dollars. Like 25% off airline tickets, 25% off your monthly energy bills and up to 50% off hotel stays. ILChiriqui Correspondent Nanette Witmer says, "Many people don't realize that Panama's famous Pensionado discounts are by law given to all who qualify by age—expat or Panamanian. When women reach the age of 55 and men 60, they can automatically start using the benefits that the Pensionado provides. By showing your residency card you are entitled to discounts."
Nanette adds, "Healthcare in Panama is good and affordable for minor problems. Most clinics charge a nominal fee of between $20 and $60 for an office visit. Hospitals in larger cities are all of the state-of-the-art equipment and specialists can be found in any field. Doctors in Panama work one on one, no medical assistants or other staff. You deal directly with the doctor and most prescription drugs are cheaper than in North America."
A country with surprisingly varied landscapes, Panama is so much more than its modern, cosmopolitan capital city. There are mountain towns boasting cool climates, pine-covered hills, and sweet, Swiss-style cottages framed with bright bursts of bougainvillea. And of course, there are beaches galore, from the white sand gems of the Caribbean, to the many popular and easily accessible beaches of the Pacific.
Interactive Table
The table below presents an overview of the top 10 countries in our Annual Global Retirement Index, in order of highest to lowest. Use the previous and next buttons to view all 25 countries. You can filter countries by the following groupings; Financial, Health, Lifestyle and Governance and within each category sort scores by ascending or descending order.
Sailing isn't just another way to get around—it grants you access to places, communities, and experiences that other travelers often miss.
Sailors are the masters of their travel time: They can go (almost) anywhere in the world on a whim and always receive a warmer reception than that afforded to mere tourists. Like a fraternal club that doesn't advertise, they rendezvous at those select locales known for great sailing weather and a welcoming attitude toward visiting boats. Once at anchor, sailors have access to everything else a new port has to offer, including cosmopolitan nightlife, tropical beaches, or national wildernesses. Whether you're a seasoned sailor or a landlubber looking to charter a boat and dip your toes into the lifestyle, you'll want to head to one of these seven islands. Not only are they beloved by the sailing community, but they also have plenty of non-nautical charms that'll have you returning time and time again.
1. Azores, Portugal
For 500 years the Azores have been the first land sailors touch after long west-to-east routes across the Atlantic as they near the Iberian Peninsula. It's traditional for captain and crew of each arriving boat to pass through sailing's most legendary meeting spot, Peter's Café Sport, which opened in 1918. Crew members looking to exchange their labor for one-way passage lurk in the café, while leisure visitors sit back and soak up the atmosphere. The islands are known for their dramatic landscapes and peaceful fishing villages, but come as a sailor rather than a fly-in tourist to experience a truly welcoming, fraternal atmosphere on this island run by sailors for sailors.
2. Réunion, France
Five hundred miles off the east coast of Madagascar, Réunion rises out of the Indian Ocean like a steep-sided salad bowl. Twin volcanoes, Piton de la Fournaise and Piton des Neiges, poke holes 8,600 and 10,000 feet into the sky, respectively. Hiking trails lace the wilderness around them, and the slopes attract climbers, cavers, and canyoneers. Tickets from JFK or LAX often run $2,000 or more to this remote tropical island filled with rain forests and surrounded by coral reefs, and the trip takes more than 24 hours of plane-hopping. Instead, pilot your own boat into the arms of a large sailing community and enjoy the best harbor facilities in the Indian Ocean, according to Noonsite, an online sailors' database of routes and destinations.
3. Bermuda
Every even-numbered year, more than 150 privately owned sailboats depart Newport, Rhode Island, for a 635-mile race to Bermuda as part of the most famous amateur yacht race in the world, the Bermuda Race. Competition is relaxed, and honor goes to any who compete regardless of a win, so ready your boat (or talk your way onto somebody else's) for the 51st event, running on June 15. The camaraderie and instant community alone are enough to make anyone fall in love with sailing. Once you're docked in Bermuda, be sure to weave past the harbors' forests of steel boat masts to the 20-square-mile island's interior, and check out a few of the more than 90 remaining British forts, the earliest of which was built in 1612.
4. Rhodes, Greece
The most famous waters in Western history also happen to be in the sunniest part of Greece. The people of Rhodes have hoisted sail into the winds since before Homer recounted their meddling in the Trojan War 3,000 years ago. Closer to the Turkish coast than to the Greek mainland, it's home to the oldest inhabited medieval town in Europe, the Old Town in the city of Rhodes. The island's rocky coastlines, suited to the medieval fortifications bricked into them, make for a break of scenery from typical, flat stretches of white sand in the Mediterranean, although the natural harbors make for beautiful beaches, too. With mild Mediterranean winds and currents, Rhodes is famous for its pleasant sailing conditions, making this the perfect place to brush up on your captaining.
5. Santa Catalina Island, California
Because of its jagged coastline, limited number of natural harbors, and hazardous wind conditions, sailors are less inclined to frequent the Pacific Coast of the United States than they are the Atlantic and Gulf Coasts. But Santa Catalina, a desert island 20 miles off the coast of Los Angeles, is a haven for boat life in the region. It's also a paragon of raw nature: The Catalina Island Conservancy protects 85 percent of the island's 75 square miles. Bison roam wild on land and whales swim in the natural harbors. Avalon, the only town, keeps car traffic to a minimum by restricting each household to only one ultra-small vehicle—think classic VW Beetle or golf cart.
6. Aruba
The cactus-strewn desert island of Aruba is the last Caribbean stop for many private boats heading through the Panama Canal and out to the Pacific Ocean. It sits outside the hurricane belt that sweeps up so much of the region, which makes it a perfect refuge for off-season sailors. (Hurricane season runs from June to November.) Dutch-flavored capital Oranjestad is a cosmopolitan city of rainbow-hued colonial buildings and is known to punch above its weight with trendy after-hours nightlife. You're as likely to hear English, Spanish, and French spoken by locals as you are the official Dutch and Papiamento creole; from Aruba's more tropical southern shore, you can easily see Venezuela, just 15 miles away.
7. Key West, Florida
Too often overlooked by sailors eager to enter the Caribbean's foreign waters, laid-back Key West is exactly the scenic backdrop of tropical beaches and turquoise sailing waters U.S. residents seek in other countries. If Key West weren't within our borders, it would rank a lot higher on sailing itineraries. Sailors who crave foreign shores can easily skip over to The Bahamas at daybreak and arrive by lunch, but the mellow Keys have all the sugar sand and palm trees you could want.
Article by Matt Jancer in  https://www.afar.com/magazine/7-islands-that-will-make-you-want-to-buy-a-sailboat?inspiration=outdoor-adventure&sub_inspiration=water-sports
What a great opportunity to make business connections in the Bordeaux region of France while enjoying the beautiful landscape, food, wine and, of course, the graciousness of the people!
If you are interested in being of part of this adventure, you must act quickly-the deadline for reserving your place on a trip of lifetime is AUGUST 30th. 
Please contact Marina for more information.
Pinellas International Council is proud to announce the return of Carlos Fuentes to teach the one day course of Europe & International Real Estate. This course counts as an elective toward the Certified International Property Specialist (CIPS) designation. It introduces real estate professionals to the basic skills and knowledge necessary to facilitate international transactions with European clients, and is designed to benefit both experienced international professionals as well as those just getting started.
On Wednesday, August 23, Carlos Fuentes, a real estate instructor for Florida Realtors and NAR, returns to teach this elective course for the Pinellas International Council.  Mr. Fuentes has over 27 years of experience in commercial real estate and holds both the CCIM and CIPS designations.  He has worked with investors around the world, holds extensive 1031 transactions experience and has served NAR in many posts, including Regional Coordinator for North, Central American and the Caribbean, Executive Committee Liaison to Global, Resort and Second Home Real Estate Group, and is a past My Florida Regional MLS President. It is our great pleasure to host Mr. Fuentes for a second time this year as he teaches another CIPS course at Pinellas Realtor Organization (PRO).
Those who take this elective course towards earning their CIPS designation will be able to:
Discuss the social, economic, political, and geographical characteristics of major European countries.
Discuss the history, purpose, and economic impact of the European Union. • Identify important characteristics of certain European real estate markets including influential laws, business culture attributes and real estate/ brokerage practices.
Assess opportunities in certain European markets by evaluating significant investment patterns, investor profiles and real estate activity.
Identify ways to develop a business network and start or enhance an international practice with European clients or properties.
SCHEDULE:
8:00 a.m. to 8:30 a.m.: Sign-in, networking, and breakfast
8:30 a.m. to 5:00 p.m.: Course
*Light breakfast and lunch will be provided.
**Seating is limited and registration is required.**
To register, please go to Pinellas Realtor Organization website:
http://pinellasrealtor.org/education-and-events-calendar/
REGISTRATION:
PRO Members ($95):
Click here to register.
Non-PRO Members ($95):
Click here to register.
Or Contact: Jan Dean
Email: JDean@tampabayrealtor.com
Phone: 727-216-3004
For further information about requirements for earning the CIPS designation, go to https://www.nar.rrealtor/designationl-and-certifications/cips-designation
Please join the Pinellas International Council for a presentation on Greece by Alexandra Sekouri, the President of the Hellenic Association of Realtors (Greece). Alexandra recently attended the National Association of Realtors Mid-year Meetings in Washington, D.C. held each year for a week in May. Ms Sekouri will be discussing the buying process, types of properties, price ranges, referral system, why one should invest in Greece and much more. Hope to see you there! Please remember to register first.
Willkommen – Please join us for our February 15th International Marketing session at PRO. Norma Brenne Henning, Honorary Consul of the Federal Republic of Germany is our speaker. It is FREE but YOU MUST REGISTER on PRO website. Vielen Dank.
Forget what you think you know about the best cities in the world – here are 10 that you'll want to keep your eyes on
These ten cities are set for great things over the coming years, and each has something unique to offer. Bogotá is an upcoming international tech hub, while Panama City is a playground for the rich and famous. Vienna and Porto are cultural hotspots, and Cincinnati is a sensational place to bring up a family. Read on for more on these on-the-up locations, and a glimpse of some hot properties on the market.
Vienna, Austria

Sophisticated, affordable, clean, safe, aesthetically exquisite, and socially democratic, it's little wonder Vienna regularly tops quality of life polls; the Mercer Quality of Life Survey recently named the Austrian capital number one in the world for the seventh year in a row. Geographically central, overflowing with work opportunities and excellent transport links, it has become a key European business hub. Equally, Austria now boasts one of the highest figures for GDP per head globally, according to the World Bank. A large student population ensures superb recreational activities and vibrant nightlife; Vienna's bar and multicultural restaurant scene is on the up, while the city's elegant café culture continues to flourish."A beautiful city steeped in history, Vienna draws in vast numbers of tourists every year and benefits hugely from this financially," says Julie Leonhardt LaTorre, Senior Vice President, Head of Operations, EMERIA, at Christie's International Real Estate. "The government pours money back into the city's infrastructure, meaning Vienna runs exceptionally smoothly, and residents have a very high quality of life."
Panama City, Panama

Boasting a great combination of city, beach, and rainforest in a gloriously tropical climate, Panama's economy is booming, partly due to the recent expansion of the Panama Canal, according to Bloomberg. Its capital is also rapidly becoming a playground for the super-rich. The new Soho Panama mall brought Chanel, Versace, Burberry, and Ladurée to the city, while the Ritz-Carlton hotel opens later this year. By 2024 its impressive transport, healthcare, and tax systems are expected to attract a further 7,000 super-rich residents. Meanwhile, a new Panamanian cuisine is beginning to emerge at hotspots like Manolo Caracol and Riesen.For savvy investors looking to acquire a luxury residence in this bourgening regional economic hub, Christie's International Real Estate affiliate Panama Premier Estates is marketing this stunning waterfront apartment, which sits proudly above Panama City. Fitted with three bedrooms and several expansive living areas, this contemporary home is ideal for those wishing to take advantage of everything this exciting city has to offer.
Auckland, New Zealand

The largest Polynesian city in the world, Auckland is a melting pot of international cultures. It also has one of the most business-friendly markets: the city accounts for 35% of New Zealand's GDP and is growing at 2.9% annually, attracting new investment and entrepreneurs from around the globe.Auckland ranked as the world's "hottest" market for prestige property this year in Christie's International Real Estate's 2016 Luxury Defined report. Strong local, expat, and overseas buyer demand fueled an incredible 63% annual increase in million-dollar-plus home sales.
"Living and working in Auckland means you get the best of both worlds – a bustling, modern city set in a stunning natural environment," says Kim Harris of Auckland-based Bayleys Realty Group, an affiliate of Christie's International Real Estate. "The city has a stable business environment, a growing economy, a diverse and skilled talent pool, a worldwide reputation for innovation, and an enviable lifestyle."
Its most popular areas include Waiheke Island with its vibrant arts scene; Grey Lynn, famed for its chic feel and international food; Viaduct Harbour, full of superyachts and elegant dining, and Mission Bay, which offers a relaxed beach atmosphere.
Lisbon, Portugal

The reigning European Entrepreneurial Region of the Year, Lisbon has worked hard to support domestic business and market itself as an accommodating place for entrepreneurs since the Eurozone crisis. Startup Lisboa has helped found hundreds of businesses, with around 30% of new entrepreneurs coming from abroad. People here are warm, friendly, and laid-back but also energetic and ambitious, and more and more high-tech, tourism, and creative start-ups are appearing. The city runs on a "work hard, play hard" ethic, with its golden beaches and 250 days of sun per year offering plenty of ways to unwind. Culturally, Lisbon has a thriving arts scene, booming nightlife, and a range of fantastic restaurants."A wonderfully good value coastal city with a relaxed vibe, beautiful beaches, a tremendous culinary scene, and terrific weather, more and more people are understanding how attractive Lisbon is," says Julie Leonhardt LaTorre, Senior Vice President, Head of Operations, EMERIA, at Christie's International Real Estate.
Cincinnati, Ohio, USA

Forbes recently named the Cincinnati-Middletown area the top up-and-coming city for college leavers, given the huge number of openings for graduates and a vibrant job market. The city is also an emerging food and drink capital: approximately 500,000 people attend Taste of Cincinnati annually, making it one of the largest street festivals in the United States. Key neighborhoods include foodie central Over-the-Rhine; European-style Mount Adams, full of young professionals and artisans; exclusive Indian Hill; well-educated Hyde Park; and family-oriented suburb, West Chester."The city borders northern Kentucky's lush Bluegrass region, where the conditions for breeding and racing horses are ideal. Several horse farms have recently been purchased by international buyers," says Kathleen Coumou, Christie's International Real Estate's Executive Director. "These clients can take advantage of the city life, fine dining, cultural amenities, museums, ballet, symphony, and major league sports."
Honolulu, Hawaii

The Hawaiian capital of Honolulu boasts great shopping centers, restaurants, and miles of beaches, leading to it being ranked one of The 50 best places to live in America by Business Insider. This modern Pacific city – which runs on a diet of tourism, entertainment, recreation, and exquisite scenery – also has superb air quality and low instances of cancer and heart disease."In addition to wonderful weather all year round and beautiful natural surroundings, Honolulu is an energizing, multicultural city," says Les Enderton, executive director of Oahu Visitors Bureau. Honolulu's art scene has also taken off in recent times.
Kahala Avenue, the most desirable street in Honolulu, is home to a wealth of luxurious homes including this modern, five-bedroom, single-level home designed by Geoffrey Lewis that features high cedar ceilings, and an open-floor plan allowing dynamic indoor–outdoor living. Currently marketed by Christie's International Real Estate affiliate Choi International, the outdoor pool includes water features and tiki candles, and steps opposite the property lead directly to the beach.
Calgary, Canada

The cool, cosmopolitan Canadian city of Calgary, Alberta, regularly ranks high on global living standard lists, and for good reason: low taxes, clean air, low crime rates, and an abundance of nature – the Canadian Rockies are an hour-and-a-half away by car – making life here easy to love. New businesses spring up daily, and, compared to Toronto and Vancouver, house prices here are low: the average price of a property in Calgary in the year to August 2016 was $457,000, significantly less than many other Canadian cities.The city is not only an auspicious destination for young professionals, but also for Canada's leading real estate market. With a secluded garden backing onto the Heritage Pointe Golf Course, this luxurious, three-bedroom residence is being marketed by Christie's International Real Estate affiliate The Alberta Collection. Expansive windows flood the open-plan, 3,830 sq ft property with natural light, and warm wooden furnishings and stone fireplaces lend the home a sumptuously rustic feel.
Bogotá, Colombia

Named by Forbes magazine as "the next capital of cool," Colombia's capital is an alluring mix of business and pleasure. Boasting a beautiful historic center, a thriving luxury shopping and dining scene, and an excellent cycling network, Bogotá is simultaneously becoming South America's newest tech hub – Google, Facebook, and Microsoft have all opened offices, while local start-ups are booming. Huge improvements to security and stability have made Bogotá more attractive to both international investors and overseas home buyers, and and has boosted quality of life immeasurably."The attitude of people in Bogotá is very driven, entrepreneurial, family-oriented, and outdoorsy. In terms of neighborhoods, Zona G is known as the Gourmet Zone, where the high-end and up-and-coming restaurants are located. Meanwhile, Zona T (which has a T-shaped area at its center) is most recognized for exciting bars and the best nightlife," says Rick Moeser, Christie's International Real Estate's Executive Director for the Southeast Region, Caribbean, and Latin America.
Porto, Portugal

Recently named "Europe's most compelling new food destination" by The Wall Street Journal, Porto's restaurant scene is catching up with its outstanding wines, and the city is quickly shedding its title of "Lisbon's little sister." Portuguese chefs such as Nuno Mendes in London and George Mendes (no relation) in New York, have put the country's cuisine firmly on the global food map. People are now flocking to sample both Porto's cellars and dining halls, where the focus is on excellent local produce and "urbane rusticity."Laid-back and low-key, Porto ripples with cobbled streets, Baroque churches, Art Deco architecture, food markets, jazz bars, exhibitions, and music festivals such as Primavera Sound. For those looking to embrace the region's charms as a permanent resident or second-home owner, this traditional Portuguese quinta ("country estate") in the Maia region just north of Porto may entice. Marketed by Christie's International Real Estate affiliate Luximo's, it has 10 bedrooms, eight bathrooms, a swimming pool, tennis court, and winemaking facilities attached to its own vineyard.
Valencia, Spain

Hit hard by the 2008 property crisis, Spain's historic city of Valencia is now overflowing with real estate bargains, luring young Spaniards from other cities as well as international young professionals keen to take advantage of the coastal city's low cost of living, warm climate, and attractive culture. Its rich and storied history lends itself to an extraordinary mix of cultures and styles, most identifiably in the city's architecture, which ranges from old fishermen's cottages in the Cabañal, to ultramodern flats overlooking the City of Arts and Sciences center, and beautiful façades in Carmen old town."Valencia is considered the most creative city in Spain. The way of life here is ideal for families due to the quantity and quality of schools – including international schools – and the many leisure opportunities," says Francisco Ballester of Rimontgó, Christie's International Real Estate's affiliate in Valencia, Spain.
The city ranked as the world's top "comeback" property market in the 2016 Christie's International Real Estate Luxury Defined report, and posted an incredible 89% annual increase in luxury home sales. Thanks to a weak euro, property prices below the 2007 peak, and a surge in overseas visitors, Valencia's luxury housing market is likely to continue on its upward trajectory.  
http://luxurydefined.christiesrealestate.com/blog/luxury-lifestyle/10-cities-to-watch-in-2017
How cool is this? My goal, ever since I was in a horrible car accident long ago,  has always been to live to 100 & enjoy it. Here is someone who doing that & much more.
Emma Morano is the world's oldest living person. Emma celebrated her 117th birthday on Tuesday and she blew out the 3 candles on her cake-one candle for each of the numerals. She then exclaimed, " I hope I don't have to cut it! I am happy to turn 117."
Emma was all smiles. She lives in a one-room apartment in the northern mountain town of Verbania, Italy. Attending her party were her two elderly nieces, a pair of caregivers and her long-time physician. Dr. Carlo Bava said, "Who would have said it?! When you were young, everyone used to say you were weak and sick." She apparently out lived them all. Dr. Bava has credited Emma's long life to her genetic makeup and positive outlook. She also has eaten 3 raw eggs & 150 grams of RAW steak a day since she was anemic as a child. Italy, I could handIe but I think that I'll skip that diet.
Emma was born in Nov. 29, 1899 in Verbania, Italy and has lived on her own ever since 1938- she left her husband because he beat her. Her sister died at age 97.
Italy's president, read by an official, wished her "serenity and good health" She was very happy with her gifts, including her favorite cookies, which she ate with some milk.
It was a long & exciting day for Emma. She had another party and cake in the afternoon with the town mayor and other guests.
You go EMMA!!!! Until next November 29th. Buona Salute!!
These residences are outfitted with the finest in workout equipment and space, proving that you don't have to go far for fitness.
July 15, 2016 / Property Spotlight http://luxurydefined.christiesrealestate.com/blog/property-spotlight/eight-impressive-home-gyms
Watching athletes from around the world compete in Rio de Janeiro for gold will inspire many to hit the track—or the pool, tennis court, or basketball court—and set a personal best. For most, that will involve a trip to the gym or at least another facility with the capacity for such activities. Not so for the owners of these luxurious retreats, where an on-site fitness center is a key attraction. From personal weight-training equipment to private saunas and even indoor basketball courts, upscale fitness amenities make it entirely possible to train like an Olympian right at home.
Mountain Retreat
Telluride, Colorado
This contemporary estate in the Rocky Mountain ski resort of Telluride, Colorado, presents stunning views of the San Sophia mountain range. With 8,000 square feet of interior space, the home includes three main living areas connected by a series of bridges. On-site recreational facilities range from a basketball court to a gym with views across the treetops outside. There is also a ski utility wing with access to Telluride's world-class skiing facilities, which are just a short walk away.
Contemporary Cascais
Lisbon, Portugal
Situated within a gated residential community in the golfing community of Cascais about 23 miles from Lisbon, this striking property boasts a large game room with bar, a home theater, and staff quarters with private entry. A spacious leisure area includes a gym, sauna, Turkish bath, and indoor pool. Outside, the grounds feature manicured gardens, a barbecue, several dining areas, a large pool, and three tennis courts.Sleek Estate
Amsterdam, The Netherlands
This newly built estate located adjacent to a famous and very private golf course outside Amsterdam is actually six independent penthouse apartments—all of which have the potential to be connected—boasting a combined total of 38,179 square feet of interior space. The modern structure, designed in the style of Frank Lloyd Wright, is complemented by a carriage house with a pool, gym, sauna, and Turkish bath. Additionally, a butler's house provides six bedrooms and kitchenettes. About a one-hour drive from central Amsterdam, this unique property combines the utmost in convenience and indulgence.
Lakefront Allure
Clayton, Georgia
This elegant lake home has warm accents such as reclaimed oak floors and beams, exposed brick and stone, multiple fireplaces, and hand-distressed wood kitchen cabinetry. Situated on Lake Burton—a reservoir of the Tallulah River in northeastern Georgia—the residence is ideal for entertaining guests thanks to its chef's kitchen, waterfront porch, and fabulous home gym with its own sauna and steam shower. A workshop represents an additional outlet for expending energy and accomplishing a goal.
Modern Manse
Cannes, France
Perched atop a hill overlooking the ocean and the Lérins Islands, this expansive retreat offers 7,201 magnificent square feet of interior space that includes eight bedrooms. The dramatic grounds also feature a guest house, caretaker's cottage, pool, and garage. The fitness room in this bright and airy house has large windows plus a sauna and hot tub. The property's location in the French Riviera—one of the first modern resort areas—makes it an ideal getaway for active travelers, especially yachting enthusiasts.
Island Escape
Honolulu, Hawaii
Combining the glamour of Hollywood and the sophistication of New York City, this opulent hillside Honolulu retreat serves up panoramic views of Lanai, Maui, and Molokai from nearly every angle. The property itself is a magical setting complete with a koi pond, tea pavilion, outdoor spa with hot tub, and tropical waterfalls. The 9,166-square-foot interior features grand entertaining spaces, a chef's kitchen with professional-grade appliances, plus a master suite with its own movie projector and drop-down screen. Fitness enthusiasts will appreciate the ocean-facing exercise room outfitted with an array of equipment and free weights as well as multiple television screens.
Spanish-Style Grange
Smiths Parish, Bermuda
This Mediterranean-meets-Bermuda residence offers seaside luxury and multiple amenities. Set on three acres with south-facing ocean views, the elegant 1947 home has six bedrooms, six bathrooms, a cedar-panelled library with fireplace, a media room, and—for the athletically inclined—a spectacular home gym with its own steam shower. A tennis court with a shady pavilion and changing room—plus a pool with its own pavilion and wet bar—complete the package of this retreat located just moments from some of Bermuda's best beaches and a nature preserve.
Glorious Georgian
New Vernon, New Jersey
Situated in a leafy town about an hour outside Manhattan and adjacent to a protected trout stream, this Georgian-style residence offers stately architecture, generously sized rooms, and wooded grounds with a pond. From the detailed millwork to the wainscoting and vaulted and tray ceilings, the residence generates an authentic Old World ambience. Woodburning fireplaces, custom built-ins, and handsomely crafted kitchen cabinetry add to its charm and warmth. The finished lower level has a spacious recreation room and a fitness room with a mirrored wall.   Discover more homes with exquisite gyms 
July 15, 2016 / Property Spotlight http://luxurydefined.christiesrealestate.com/blog/property-spotlight/eight-impressive-home-gyms
TOMORROW-Tuesday, July 19, 2016 | 8:00am – 5:00pm
Pinellas REALTOR Organization
The overall impact of globalization has driven Europe to become a major market in competition with the Americas and the Asia/Pacific region. Consequently, Europe is a very active source and target of international real estate investment .This is due in part to the size of the region which offers tremendous investing potential. Knowledge and awareness of basic, cultural, political and economic conditions in Europe will enhance a real state professional's ability to represent, interact with and command the respect of clients.
SCHEDULE:

Europe and International Real Estate
7:30 a.m. to 8:00 a.m.: Sign-in, networking, and breakfast
8:00 a.m. to 5:00 p.m.: Course
Light breakfast and lunch will be provided.Seating is limited and registration is required.
PRO Members – would you like a scholarship to help pay for this course? The REALTOR® Professional Development Scholarship is available for you, courtesy of the Pinellas REALTOR® Foundation and the Affiliate Business Partners of PRO. Click here to learn more and apply. Note: the scholarship does not cover any additional costs associated with obtaining the certification. If you're interested in the scholarship, REGISTER AND PAY FOR THIS COURSE FIRST, then fill out the application on the webpage linked above. We request that you register and pay for the course first to guarantee your spot since scholarships and seating are limited. If you are awarded, we will issue you a check.
***This course is one of the courses required to earn the prestigious Certified International Property Specialist (CIPS) designation. The CIPS Network comprises 2,500 real estate professionals from 50 countries and is the specialty membership group for global business practitioners of the National Association of Realtors®. The CIPS® designation prepares Realtors® to service the growing international market in their local community by focusing on culture, exchange rates, investment trends, and legal issues. Click here for more information about CIPS and the requirements to earn this prestigious designation.
Jorge is licensed in real estate in the state Florida since 1985, and previously a recipient of a New York State Broker's License. Mr. Cantero's international experience prior to that was a result of being involved in the chemical industry with a series of multinational companies, and having extensively traveled in Europe, Latin America and Asia.
Mr. Cantero's specializations include residential resales, marketing of foreclosures; and in particular serving inbound international investors and residential real estate exchangers.
Mr. Cantero is a Past President of the Residential Association of the Miami Association of REALTOR®, and was the recipient of the Association's Educational Award in 1994, and of the REALTOR® of the Year Award for 1995. Furthermore, he is a member and director of numerous committees of the Miami Association, Florida Association and National Association of REALTORS®.
In addition to having earned the designations of Certified International Property Specialist (CIPS), Certified Real Estate Brokerage Manager (CRB), Certified Residential Specialist (CRS), and Graduate, REALTOR® Institute (GRI), Mr. Cantero holds a Master Degree in Chemical Engineering from New York University (NYU), 1972.
Email: JDean@tampabayrealtor.com