You are currently browsing the category archive for the 'St Pete Beach' category.
As a festival that brings nearly 200,000 people to St. Pete every year, St. Pete Pride's commitment to No Straws St. Pete means a great deal. It's just the latest in a number of impressive commitments to the movement which is growing, not only in St. Pete, but across Tampa Bay.
https://ilovetheburg.com/st-pete-pride-commits-to-no-straws-movement/
"How can we call ourselves St. Pete Pride without having pride in St. Pete,?" said St. Pete Pride board member, J. Aller. "For us as a board, it just made sense to align ourselves and the event with 'No Straws St. Pete.' We love our beautiful waterfront city and have a responsibility to help keep it pristine for years to come. Each beverage and food vendor was asked and strongly persuaded to refrain from freely giving straws to parade and festival goers. If a vendor agrees, they will be given a plaque to display their participation."
The news comes on the heels of recent commitments by the newly opened Lucky's Market as well as all three Hooters locations in St. Pete and follows the support of other major events including Run Fest St. Pete. While we've aimed to keep tabs on all of our partners, we're learning new ones daily that have simply committed to the idea of making straws available only on request.
At a recent committee hearing at City Hall, councilwoman Wheeler-Bowman cited the movement's impact on businesses saying she didn't get a straw with her drink at a recent trip to Joey Brooklyn's Pizza.
Pete Boland, owner of The Galley, commended the movement's impact on the consumer saying guests are specifically requesting "no straw please" with their drinks.
As we have said all long, our partners are capable of educating the public simply by making the commitment. With thousands of people descending upon St. Pete for Pride, the impact of their commitment will be felt immediately.
That's great news for our planet and the Burg, indeed.
https://ilovetheburg.com/st-pete-pride-commits-to-no-straws-movement/
Check this out-we (St Petersburg, St Pete Beach) were in the New York Post!
Clear blue waters and long stretches of sand have always been the appeal of St. Petersburg, Fla. But these days, visitors are just as likely to dive into the Tampa Bay town's vibrant arts and culture scene.
Over the last decade, the Sunshine City has evolved into a creative hub, with world-class museums, thriving galleries and bold street art that have the once-neglected downtown booming again. And soon there will be much more to admire: Three ambitious new museums will open in St. Pete over the next two years, cementing its reputation as one of Florida's cultural hot spots.
Here's how a short trip to the 'Burg should look:
After a blissed-out day at the beach, head into town for a late-afternoon stroll through the dazzling collection of glass sculptures crafted by Dale Chihuly at the Chihuly Collection. Stock up on colorful wares at its gift shop, then hit nearby Intermezzo Coffee & Cocktails for oysters and craft cocktails.
In the mood for something sweet? Grab a gourmet ice pop at The Hyppo, which boasts a staggering array of flavors from pumpkin cheesescake to pineapple cilantro. After the sun sets, savor a fresh catch at one of St. Pete's fine restaurants; you can't go wrong with the olive oil-seared grouper at FarmTable Cucina ($30). After dessert, shuffle on over to the historic St. Petersburg Shuffleboard Club— known as the world's largest club for the sport — for a few late-night matches.
Thanks to St. Pete's laid-back yet imaginative spirit, there's more art to check out the next day. More than 80 — and counting — eye-catching outdoor murals wrap buildings, walls and a main downtown intersection. "They create a sense of community," says Derek Donnelly, a local talent behind a number of works. "I credit the art with helping turn around St. Pete."
Donnelly helps promote the annual Shine St. Petersburg Mural Festival, which wrapped its third iteration last month and is gearing up the next one in the fall of 2018. Local, national and international street artists from as far away as Australia gather to create large-scale, open-air works over 10 days.
According to Donnelly, the best place to start a mural tour is the alley behind the stores on the 600 North block of downtown's Central Avenue. The lane is so jammed with trippy wall tattoos — including several of his compositions featuring dinosaur and sea creature — that even the dumpsters are decorated.
Don't forget a visit to St. Pete's popular Dali Museum, ($24 for adults), which houses the largest collection of works by the mustachioed genius outside his native Spain. On a smaller scale, more than 75 galleries dot the town's seven arts districts. In the Warehouse Arts District, don't miss the astounding glass works at Duncan McClellan Gallery — or its romantic sculpture garden, or its hot shop demonstrations by a team of artists.
Best of all, St. Pete has much more creative capital in the pipeline.
The first outpost — the Imagine Museum, which centers on glass art — opens its doors in January. A repurposed school will exhibit pieces from 55 renowned glass artists, including Harvey Littleton and Marlene Rose.
The James Museum of Western & Wildlife Art will also debut early next year. Occupying most of a city block, it will showcase works in oil, ink, stone and steel — evoking the frontier spirit and celebrating life in the wild. The works were collected over decades by Tom James, chairman emeritus of investment company Raymond James, and his wife Mary.
The biggest passion project of all is downtown's $70 million Museum of the American Arts and Crafts Movement, scheduled to open in spring 2019. The monumental building, designed by Cuban-born local architect Alberto Alfonso, is being purpose-built to display businessman Rudy Ciccarello's extensive decorative arts collection.
With so much art on tap — as well as year-round sunshine and those irresistible white-sand beaches — it's worth adding St. Pete to your vacation short list.
Where to eat and sleep
From landmark hotels to catch-of-the-day restaurants, St. Petersburg has the hospitality waterfront covered. Here's a look at some local favorites:
Active much? Take your pick of four sports at the historic Vinoy Renaissance St. Petersburg Resort & Golf Club, which features 18 holes, tennis courts, a private 74-slip marina and two pools (from $264).
For a chic sleep, book a reservation at the 18-room Birchwood Inn. You can't beat the elegant rooms with four-poster beds — or the spectacular rooftop lounge (from $310).
The Wyndham Grand Clearwater Beach is about 40 minutes outside of downtown St. Pete but mere seconds from a spectacular beach. (Clearwater Beach, in fact, was rated the best in the country by TripAdvisor last year.) With a pool and a spa onsite, it's easy to unwind here (from $174).
Cool and creative, the Reading Room serves delicious garden-inspired and wood-fired fare. Many of the herbs and vegetables are grown in the beds outside.
The seafood-centric menu changes daily at swanky Sea Salt, but the dishes are always fresh and succulent. Don't miss the happy hour.
Here are a few things to check out in St Petersburg & St Pete Beach today, Friday, October 13th and tomorrow Saturday, October 14th. Ooooo, Friday the 13th…good luck & have fun!
Friday, October 13th, 2017
Friday Night Music Series at Sundial
Free Friday Night Music Series with Ella Jet, a jazzy neo-soul singer/songwriter from St. Petersburg and in 2014 was selected for the Grammy Museum's Music Revolution Project.  6pm-10pm. Sundial St. Pete, 153 2nd Avenue North.
Concert in Horan Park, 7701 Boca Ciega Drive, St. Pete Beach
Bring your chairs and blankets and enjoy live music under the stars. Food, beer and wine are available for purchase. Featuring the Alter Eagles. 7pm Free.
Make a Clay Pumpkin at Morean Center for Clay
2-hour introduction on wheel-throwing, for a limited time learn to make your own ceramic Jack O'Lantern. Bring a towel, your favorite beverage. All clay materials included. At the end of class and they will bisque & glaze your piece. Cost is $100 for up to 4 people, $25 per additional guest. Register at (727)821-7162. 420 22nd St South.
Saturday, October 14th, 2017
St. Pete Beach Fire Rescue, 7301 Gulf Blvd., St. Pete Beach
Families can meet local firefighters and Sparky the Fire Dog with fire station tours, child fingerprinting, face painting, games and fire safety information. 11am Free.
Mastry's Brewing Company Birthday OktoBeerfest
7701 Blind Pass Road, St. Pete Beach
St. Pete Beach's first and only brewery turns one year old, live music, new beers on tap, food & other local beermakers that helped get the brewery started. 12 noon

Zine Fest & Cassette Store Day at Daddy Kool Records
Join Daddy Kool Records celebrates zines and cassettes! Local zines (small publisher magazine-fanzine, webzine) sell their zines, prints, shirts, pins & patches. It is also Cassette Store Day so there will be exclusive cassette releases, a cassette-based DJ, & free cassette mixtape of local bands curated by Ricky of Reality Asylum! 1pm-6pm. 666 Central Ave, St. Pete
Oktoberfest Ride at Hofbrauhaus St. Pete
'Burg Pub Riders are back for Oktoberfest-Dirndl dresses & Lederhose. Meet at 5pm and leave around 6pm for Hawthorne Bottle Shop and end at the Independent. Please make sure to bring lights since this will be a night ride. 123 4th St South.
Inaugural ArtsXchange Gallery Art Show at the Warehouse Arts District
The Inaugural ArtsXchange Gallery Art Show with artwork from 22 of the ArtsXchange's new artists. "Where Art Is Made" Show starts at 5pm. 515 22nd St South. 
ArtWalk at St. 

Pete

 Artworks, 635 Central Ave., St. Pete
David Larson Evans' solo exhibit, "On Being Human," with indie-folk-pop music of AmandaLynn.  5pm Free.
Florida Holocaust Museum:The Book of Fire Reception
55 Fifth St. S, St. Petersburg
Reception for an exhibit of paintings, drawings, prints and artist's books designed to propel viewers into a world of fire and devastation. In conjunction with Keep St. Pete Lit, nine writers perform their short stories, poems and imaginings inspired by this exhibition. Complimentary beer, wine & light snacks. 5:30pm Free.
The Florida Orchestra POPS: Swing is the Thing at the Mahaffey Theater
Jump 'n' jive from the 1940's to the '60s with hits like Boogie Woogie Bugle Boy & Rock Around the Clock. Featuring dancers, vocalists, on clarinet Dave Bennett.  8pm.  400 1st St SE.
PROFARM Neighborhood Advocates
Q4 2016 Stats (March 2017)
Greetings!
Florida Realtors® recently released the 2016 fourth quarter (October through December) real estate market statistics for the state. I wanted to give you an overview of how our area is performing.
The single family homes real estate markets in Pinellas, Hillsborough and Pasco Counties finished out strong in 2016. Median Sale Price continued to rise through the end of the year in all three counties. Closed Sales in Hillsborough County were up and held about even in Pinellas and Pasco. Pinellas rebounded from being down in Quarter 3 of 2016 year-over-year in Closed Sales.
Inventory has shrunk year-over-year for the fourth quarter in Pinellas and Pasco, but Hillsborough is finally showing signs of an increase in Active Listings (Inventory). Median Days to Contract was down in the Pinellas, Hillsborough and Pasco markets, though the year-over-year margin started to soften in the fourth quarter of 2016.
As your local Realtor® and Neighborhood Advocate, I am your resource for data that affects our communities and your property value. Homeownership affordability and accessibility is a cornerstone of the Realtor® advocacy efforts at every level – local, state and national.
Here are some highlights from the Florida Realtors® Quarter 4 2016 Statistics Release for the Single Family Home Market Segment:
Closed Sales: Slightly up for Pinellas County; up for Hillsborough County and down only slightly for Pasco County for Quarter 4 2016 from Quarter 4 2015. This statistic is a good indicator of the overall health of the market, and successful closed sales mean a win-win for both buyers and sellers.
Pinellas County: 3,351 Closed Sales Q4 2016 vs. 3,271 Closed Sales Q4 2015, a 2.4% increase
Hillsborough County: 4,641 Closed Sales Q4 2016 vs. 4,225 Closed Sales Q4 2015, a 9.8% increase
Pasco County: 2,335 Closed Sales Q4 2016 vs. 2,340 Closed Sales Q4 2015, a 0.2% decrease
Median Sale Price: Up for Pinellas County, Hillsborough County and Pasco County for Quarter 4 2016 from Quarter 4 2015. The median is the midpoint; half the homes sold for more, half the homes sold for less.
Pinellas County: $218,000 Median Sale Price Q4 2016 vs. $185,000 Median Sale Price Q4 2015, a 17.6% increase
Hillsborough County: $225,000 Median Sale Price Q4 2016 vs. $205,000 Median Sale Price Q4 2015, a 9.8% increase
Pasco County: $185,000 Median Sale Price Q4 2016 vs. $160,000 Median Sale Price Q4 2015, a 15.6% increase
Inventory (Active Listings): Down for Pinellas County and Pasco County and up just slightly for Hillsborough County for Quarter 4 2016 from Quarter 4 2015. When inventory is low, there are fewer houses on the market and buyers are often competing for homes or have a tougher time finding a home that suits their exact needs. Flexibility, planning and preparation are key to being able to make an offer on a home when you do find what you're looking for.
Pinellas County: 3,288 Active Listings Q4 2016 vs. 3,317 Active Listings Q4 2015, down 0.9%
Hillsborough County: 4,382 Active Listings Q4 2016 vs. 4,364 Active Listings Q4 2015, up 0.4%
Pasco County: 2,217 Active Listings Q4 2016 vs. 2,491 Active Listings Q4 2015, down 11.0%
Median Days to Contract: Down for Pinellas County, Hillsborough County and Pasco County for Quarter 4 2016 from Quarter 4 2015. The midpoint of the number of days it took for a property to receive a sales contract during that time. The faster a home goes to contract, the less time it is on the market for sale. Another good indicator for sellers and a tool for buyers to understand how to reach their goals in a hot market.
Pinellas County: 29 Days Q4 2016 vs. 31 Days Q4 2015, a 6.5% decrease
Hillsborough County: 32 Days Q4 2016 vs. 39 Days Q4 2015, a 17.9% decrease
Pasco County: 30 Days Q4 2016 vs. 41 Days Q4 2015, a 26.8% decrease
Please don't hesitate to email me at AnnalisaWeller1@gmail.com or call me at 727-804-6566, if I can be of service. Thank you so much.
© 2017 Pinellas Realtor Organization

PROFarm Neighborhood Advocates
Penny for Pinellas (January 2017)

Infrastructure is critical to our economic growth, and obviously economic growth impacts the value of your home. Taxes, namely property taxes, also impact real estate. For the last thirty years Pinellas County has levied a 1 cent sales tax to pay for roads, police and fire stations, bridges, etc. In November 2017 voters will decide if the penny tax will continue.
In 1989, 1997, and 2007 Pinellas County citizens voted to increase their sales tax by 1 cent to fund needed infrastructure projects. The goal was to make long-term investments in our future without putting the burden completely on property owners. There were needs across the county and elected leaders were facing the prospect of raising property taxes to fill the funding void. Instead, they put it to the voters for a 1 cent tax, and this Fall they will have the option to re-authorize that tax again.
Penny for Pinellas FAQs:
Is the tax permanent? No. As the voters have done three times prior, this vote would authorize the Penny for ten more years, specifically the fiscal years of 2020-2030. If passed in the Fall, voters would have the opportunity to re-authorize again in 2027.
Who gets the money? The county collects the funds and keeps some for its own infrastructure projects. The majority of the money is spread out to the 24 cities in Pinellas County for various needs. They do have to submit their list of projects prior to the vote, and that list is public. Voters will be able to decide if the projects are worthy of the increased tax.
What happens if the re-authorization fails? A wide range of projects deemed necessary by many while either not be funded, or elected officials could decide to increase property taxes.
Where could I find more information about the Penny? The county has set up a website with lots of useful information including list of projects, and the history of Penny for Pinellas. It is www.pinellascounty.org/penny/
This issue has the potential to affect you and our local economy, so I thought that you might be interested. If you have questions regarding this or any real estate needs, please feel free to email me at AnnalisaWeller1@gmail.com or call me at 727-804-6566.
Happy New Year!  ¡Feliz año nuevo! Frohes neues Jahr! Bonne année! Feliz Ano Novo!
Ευτυχισμένο το νέο έτος! Athbhliain faoi mhaise daoibh! Godt nytt år! Manuia le tausaga fou!
Felice anno nuovo! 新年快乐!Xīnnián kuàilè!  明けましておめでとうございます!
Do you need some ideas on where to celebrate this New Year's Eve? From First Night to rooftop parties to white sand celebrations, here are some of the many ways to ring in the NEW YEAR:
  First Night St. Petersburg's 24th Annual New Year's Eve celebration of the Arts. A family-friendly event featuring live music, entertainment, drama, dance, games, art, fireworks, musical petting zoo, a poetry celebration at Studio@620 and a New Year's Salsa at Museum of Fine Arts.  The festivities begin at 4pm and run through midnight.  Day of tickets are $15 for adults, $10 for children (6-12) and children 5 and under enjoy the events for free. http://www.firstnightstpete.com
New Year's Eve Takes Flight at Loews Don CeSar, St Pete Beach
Have your "passport" & your imagination ready to return to the Golden Age of travel without leaving the white sands of St Pete Beach. "Experience the flavors of Havana, the revelry of New Orleans and immerse yourself in the glamour of Mumbai's Bollywood". Enjoy a premium open bar, action stations, hors d'oeuvres and decedant desserts throughout the entire 5th Floor of the classic 1920's elegant Pink Hotel. Dance to the sounds of Blonde Ambition, playing top 40, pop, rock, country and cross-over Latin music hits along with our top dance DJs. Event runs from 9pm-1am. Tickets are $229 per person. Loews Don CeSar, 3400 Gulf Boulevard.
The Laser Comedy Show at Unscripted Theatre, St Pete
Before you ring in the New Year, see the show Chicago can't stop talking about. Chris Fair brings his incredible improv talents to the Burg for the Laser Comedy Show, a glow in the dark etch-a-sketch show that illustrates an improvised story. Shows at 11am and 2pm. Tickets are $10 online, $15 at the door OR two tickets from $25. Unscripted Theatre, 14 18th Street South.
The Witch's New Year's Eve Private Party, downtown St Pete
Join the Ale and the Witch as they close out 2016 with their traditional house party. Only 60 seats are sold and the ticket enables full access to all items at the bar. Event runs from 8pm-1am. Tickets are $66 and are available for purchase at The Ale and The Witch, 111 2nd Avenue Northeast.
Toast by the Coast New Year's Eve Party at TradeWinds, St Pete Beach
TradeWinds Island Resorts on St. Pete Beach hosts their annual gala in the Grand Ballroom, featuring an open bar, an extensive hors d'oeuvres buffet, and dancing to live music from Motel Funk. From 9pm-1am. Click HERE for more details. TradeWinds, 5500 Gulf Boulevard.
New Year's Eve Havana Nights at The Canopy
Join The Canopy for the hottest New Year's Eve party in the Burg. Enjoy two floors of open bar, hors d'oeuvres, dinner buffet, live band in the grand ballroom, DJ on the rooftop and a champagne toast at midnight. Doors open at 8pm. Tickets are $182.65 in advance, $195 at the door if available. The Canopy at The Birchwood, 340 Beach Drive Northeast.
Swingin' in the New Year at the St. Pete Coliseum
All-ages welcome to dance to the music of Mitch Woods and his Rocket 88's Band. Balloon drop, party favors, noisemakers, chocolates, prize giveaways, cash bar. PLUS a vintage fashion photo shoot and contest, so dress accordingly! Doors open at 7:30pm, with a swing dance lesson from 8-9pm. The party continues until 1am. Tickets are $30. St. Pete Coliseum, 535 4th Avenue North.
Taste of Bavaria Party at Hofbrauhaus, St Pete
Welcome in 2017 with a taste of Bavaria featuring live German music a balloon drop and a champagne toast. Order all three of the special courses & receive a free bottle of champagne with two Hofbrauhaus flutes, midnight balloon drop and champagne toast. Click HERE to make your reservation or call 727.898.3333. Hofbrauhaus, 123 4th Street South.
DAYA at Jannus Live, downtown St Pete
High-energy dance party for anyone 18+, Oh and it's "All You Can Responsibly Drink" for the 21 and older crowd. Music by DJ T-Quest, DJ Knex, and  DAYA. Gates open at 8pm. $20 for 18+, $30 for 21+. Click here to purchase. Jannus Live, 200 1st Avenue North.
Gatsby Gala at Mastry's Brewing, St Pete Beach
Mastry's Brewing Co on St. Pete Beach hosts a 1920's-style evening featuring a new Berliner beer release called "Bubbly," tapas, photo booth, and DJ. Free entry from 7pm-1am. Parking on-site is limited; additional parking can be found at the community center one block behind the brewery. Mastry's Brewing, 7701 Blind Pass Road.
Marchand's New Year's Eve Party at The Vinoy, downtown St Pete 
Special hors d' oeuvres from 8-8:30pm. Food stations will be open from 8:45-10pm. Food options include: seafood raw bar, beef tenderloin, herb crusted lamb, butter champagne poached lobster. The dessert at 11pm, featuring dark chocolate chambord truffles, black forest cupcakes, bourbon old fashioned bon bons, drunken cherry tartlets, passion fruit custard, broken vanilla macaroons and more. Click HERE for a full menu. $150 per person. Black tie optional. Call 727.824.8072 for reservations. The Vinoy, 501 5th Avenue North.
The 360 Rooftop Lounge at Kimpton Hotel Zamora, St Pete Beach
Unrivaled views of St. Pete Beach & the fireworks. Includes an open well bar, decadent desserts and a champagne buffet. Food and drink specials start at 4pm. The Boogie Nights rooftop celebration featuring music by The Hunks of Funk begins at 9pm. $175 all inclusive, in advance online. $250 at the door. 360 Rooftop at Kimpton Hotel Zamora, 3701 Gulf Boulevard.
****Don't drink and drive! Use SPRides downtown or Florida Free Rides at 727.512.4765. Or use Uber and Lyft & local cab companies. Help keep everyone safer.
Happy New Year!  ¡Feliz año nuevo! Frohes neues Jahr! Bonne année! Feliz Ano Novo!
Ευτυχισμένο το νέο έτος! Athbhliain faoi mhaise daoibh! Godt nytt år! Manuia le tausaga fou!
Felice anno nuovo! 新年快乐!Xīnnián kuàilè!  明けましておめでとうございます!
Art, music, sports, museums & beaches… there's so much to do! What are you up to this weekend? Gorgeous sunny day-get out there & enjoy it!!
Arts Alive: Free Museum Day in the Burg
St Petersburg celebrates the arts. Visit 9 museums for free between 10 & 3 today. Participating museums include:
Creative Clay, 1114 Central Avenue
Dr. Carter G Woodson Museum, 2240 9th Avenue South
Florida CraftArt, 501 Central Avenue
Florida Holocaust Museum, 55 5th Street South
Morean Arts Center, 719 Central Avenue
Morean Arts Center for Clay, 420 22nd Street South
Museum of Fine Arts, 255 Beach Drive Northeast
St. Pete Museum of History, 335 2nd Avenue Northeast
The Dali (Pinellas Country residents only), 1 Dali Boulevard
For more information:http://events.stpete.org/events/1894  Park in downtown garages and ride the St. Petersburg Trolley Downtown Looper or Central Ave. Trolley routes to most locations. www.stpetetrolley.com
Central Avenue Solstice – Eight Mile Long Street Festival
The 2nd Annual Central Avenue Solstice is an all-day free celebration along Central Avenue featuring arts, music and more. The event begins on the far east end of Central Avenue and moves west to the Gulf of Mexico as the sun sets. The solstice festival starts in South Straub Park and ends in the West Central Village Sunset park for a free screening of the film Big, presented by St. Petersburg Preservation. The yoga session in South Straub Park from 7-9am. After, restaurants along Central Avenue will feature $5 Sunny Side Up Breakfast specials from 8-11am, and $7 High Noon Lunch specials from 12-2pm, loads of art, four stages of live music, more food, and more drink, along the entire route of Central Avenue. For more information: www.centralavenuesolstice.com
TBBCA Chalk Walk Festival
A celebration of Live Art as 10 talented, commissioned chalk artists bring amazing drawings to life. TBBCA Chalk Walk is a free, family-friendly, accessible community event enjoyed by people of all ages and levels of art appreciation.Presented in partnership with the Tampa Bay Businesses for Culture and the Arts and the St. Petersburg Arts Alliance. Runs from 10am-5pm. South Straub Park, 250 Beach Drive Northeast.
Keep St. Pete Lit Presents: City-Wide Read and Write In at South Straub Park
Keep Saint Petersburg Local, Keep St. Pete Lit, and Saint Petersburg Public Library System present a program of the Read Local St. Pete Initiative with a City-Wide Read and Write-In at South Straub Park. Bring your picnic blankets, favorite books, or notepads. Relax in the grass and allow your imagination to bask in the sunshine and fresh air. They will have a special area for writers with writing prompts to get your imaginations brewing. Runs from noon-5pm. South Straub Park, 250 Bayshore Drive Southeast.
Tampa Bay Rays vs. Boston Red
September 24 – 6:10 pm
The Many Faces of Casa Masquerade Benefit
September 24 – The Many Faces of Casa Masquerade
St. Petersburg Yacht Club, 11 Central Ave., St. Petersburg, FL starts at 6:30 pm
A fundraiser benefiting CASA in memory of Stacey J. Plummer, who lost her life to domestic violence on September 24, 2006.
.
Bourbon, Beer and Bluegrass at The Vinoy (Friday and Saturday)
The Vinoy Renaissance Resort & Golf Club, in partnership with Bluegrass bands Wood & Wire, Highway 41 South and Town Mountain present a special "Beer, Bourbon and Bluegrass" event. This special concert series takes place on the weekends of September 23-24, September 30-October 1,October 7-8. This weekend, Wood & Wire will perform live from 6pm to midnight both Friday andSaturday. the dinner and concert series includes five dining stations, a full bar and bourbon and beer flights/tastings. Tickets are $64 each. The Vinoy, 501 5th Avenue Northeast.
So many great things to enjoy this Fourth of July weekend in St Petersburg, Florida:
Friday, July 1st, 2016
Winesmith Sample wines from Spain to France, plus Sonoma, from around the world. $14. 1620 Central Ave., St. Petersburg, Grand Central District
Vans Warped Tour 2016 at Vinoy Park Assuming We Survive, Sleeping with Sirens, The Maine, and more bands perform today. Doors open at 11am. Tickets start at $37. 701 Bay Shore Drive NE
First Friday-FREE event on Central Avenue. Live music, drinks, local vendors booths and more. Begins at 5pm. between Second and Third Streets on Central Avenue. Proceeds from beer and wine sales benefit area organizations. Live music by the Tempests.
Up the Ante Concert Series at Fubar Performances by Mosquito Teeth, Blonk, Teacher Teacher, &Yogurt Smoothness. 9pm. Tickets start at $5. 658 Central Ave
Jannus Live Performance by In This Moment, Hell Yeah, Shaman's Harvest, &Sunflower Dead. Show starts at 7:00 p.m. Tickets $30.75. 200 1st Ave N
Tampa Bay Rays vs Detroit Tigers at Tropicana Field (All Weekend)  Click HERE for tickets and game times. Tropicana Field, 1 Tropicana Drive.
Fourth of July Weekend at The Ale and The Witch hosts 4 concerts in 3 days. Special Cigar City taps will be flowing each day. TC Carr, Ari and the Alibis, AB+ Positive and others. The Witch's BBQ Den will serve $1 beer boiled hot dogs.  2nd Avenue NE
South Pacific at Palladium Theater (Friday and Sunday)  St. Pete Opera presents the musical adaption of the Pulitzer Prize winning novel Tales of the South Pacific. 7:30pm on Friday, Sunday at 2pm. Tickets start at $22. 253 5th Avenue North.
A Tale of Two Cities at American Stage Theatre (All Weekend) An aspiring drag queen named Jerry opens his door and finds a baby left on his doorstep. "He's a straight baby, but we can co-exist. I know it can be done." Jerry proceeds to tell the baby a Grimm's fairy tale, but when this fails to stop the baby's crying, he performs the entire narrative of Dickens' classic of the French revolution, playing all the characters in only 90 minutes! Mark Chambers, the actor who played Jerry on our stage twenty years ago, will reprise his role. Click HERE for tickets and showtimes. 163 3rd Street North. 
Saturday, July 2nd, 2016
Flamingos Forever at Sunken Gardens Learn all about Flamingos, up close visit with the new flock of Flamingos. Why do flamingos stand on one leg? How far they can fly? Games and crafts. 10am-noon. Free with admission to the garden. All ages welcomes. 1825 4th Street North.
Dali Museum

 9:30am  Families with children ages 6 to 12 can privately explore the galleries before the museum opens. Reservations required and regular admission applies.
1 Dali Blvd. (Bayshore Drive SE and Fifth Avenue SE)
Make and Take Saturday  Museum of Fine Arts 255 Beach Drive NE. Create your own masterpiece inspired by works in the museum's collection. For ages five and older, with families encouraged to participate and no registration required. Supplies are provided. Included with museum admission
Brocante Market Brews and BBQ Block Party (Saturday and Sunday)  BBQ Block Party on Saturday. There will be food, drinks, games and more. The market runs from 9am-7pm on Saturday, 9am-5pm on Sunday. 2200 2nd Ave South. 
Block Party at 3 Daughters Brewing  Across the street from the Brocante Market. Live music, beer and BBQ. 11am-5pm.  222 22nd Street South. 
St. Pete Indie Market at Morean Center for Clay   Best local makers and artists in Tampa Bay get together. Enjoy the Urban Restaurant Group food court and pop up bar by The Bends. 11am-4pm. 420 22nd St South. 
Tampa Bay Rowdies vs Jacksonville Armada FC and Post Match Concert with Flo Rida and fireworks at Al Lang Stadium. Game starts at 7:30pm. 230 1st St South.

Jannus Live, 200 First Ave. N, St. Petersburg. Alternative rock/metal band with Shaman's Harvest and Sunflower Dead. $24.50.
Sunday, July 3th, 2016
Tampa Bay Rays: vs. Tigers  Tropicana Field  Family Fun Day and kids get to run the bases at a post game DJ Kitty dance party with mascot appearances.
Big Bang Boogie Swing Dance Event at Museum of Fine Arts
The MFA opens its doors to the Big Bang Boogie event featuring live music and dancing with the Juke Joint Kings. Doors open at 7 pm, group swing dance lessons are from 7-7:30 pm, and dancing is from 7:30-11:30 pm. $15. Museum of Fine Arts, 255 Beach Drive Northeast.
Monday, Fourth of July, 2016
Great Explorations Children's Museum 1925 Fourth St. N. Children can celebrate Independence Day with patriotic games, crafts, a dance party and activities including a "red, white and blue" relay, underwater fireworks and flag creations. Included with admission. $10, $9 seniors, one and younger free.
Museum of Fine Arts 255 Beach Drive NE, St. Live music by the Hummingbirds and a buffet dinner including smoked chicken, grilled salmon, a slider bar and "All American" hot dogs. $46, $23 ages 11 and younger.
Fireworks in St Petersburg This year's "Fireworks Across the Bay" is set to go off at 9pm. Can be seen from most of the city's waterfront parks. Weather conditions may change the start time for fireworks up to 30 minutes or delay them up to one hour.
Fireworks in St. Pete Beach Gulf Boulevard and 68th Street. Start around 9pm from Upham Beach. For safety reasons, some of beach will be closed beginning at 6pm.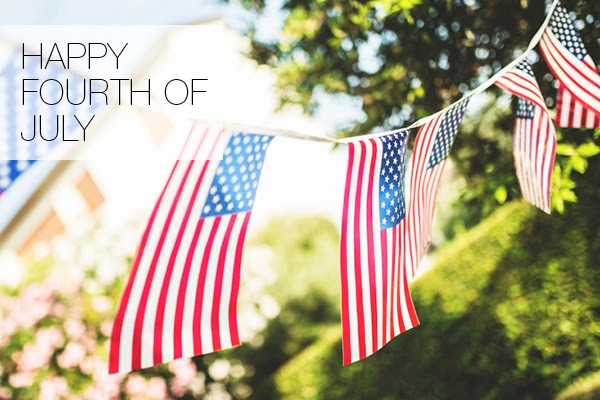 This is where flags are hung, fireworks are viewed and celebrations unfold.

This is home.

Wishing you and yours a safe, fun and memorable Fourth of July Weekend!
.