Tag Archive
You are currently browsing the tag archive for the 'buying a home' tag.
October 10, 2019 in Buyer info, Buying a Home, Buying a vacation or second home, buying Your Home, Clearwater Beach, first time home buying, Florida, International Buyers, International Clients, International investors, International Real Estate, Move Up Buyers, Quality of life, St Pete, St Pete Beach, St. Petersburg, Florida, Tampa Bay area, Vacation or Second Homes, Waterfront Homes | Tags: Buyer info, buying a home, Buying a second or vacation home, Buying a waterfront home, buying Your Home, Clearwater Beach, first time home buying, Florida, International buyers, International investors, International Real Estate, Move Up Buyers, Quality of Life, St Pete, St Pete Beach, St Petersburg Florida, Tampa Bay area, Vacation or Second Homes, Waterfront homes | Leave a comment
Ready to find your home? So am I! Whether it's a single family home or condo, there's no place like home. Send me a message now and let's get started! #home #HouseExpert #RealEstate #realtor #HouseHunting #ListReports #RealEstateAgent #HomeOwner #StPete #TampaBay #Dubai
May 8, 2019 in Baby Boomers, Buying a Home, Eco-friendly, Environment, Green & Energy Saving, home buyer info, Quality of life | Tags: Baby Boomers, buying a home, Eco-friendly, Environment, Green & Energy Saving, home buyer info, Quality of Life | Leave a comment
Photo Courtesy of Bill Purcell Photography
Net-Zero Design Reshapes Senior Living
People rarely think of downsizing to any retirement facility as something that's more. It's almost always seen as less, whether that's less space, less freedom, or less fulfillment.
Vassar Byrd is working to turn that thinking on its head with the redevelopment of Rose Villa, a 22-acre senior living community overlooking the Willamette River in Portland, OR.
The three-phase project started with a campus redevelopment that brought 75 new homes and a walkable environment, including a Main Street, green space, gardens, retail, and restaurants.
And with the recent addition of the Oaks at Rose Villa, Byrd, Rose Villa's CEO, is cementing the idea that better options exist both for residents and for the environment.
What's different, better?
The Oaks at Rose Villa is a 12-cottage pocket neighborhood that had its grand opening in February.
In developing the project, Byrd asked, "How do we rebuild our village with great infrastructure and modern amenities and reimagine it?"
She had a gut feeling about what "different" and "better" looked like. "For us, energy efficiency, health, and helping the environment were such important aspects," she comments.
Given Portland residents' deep concerns about and connections to the environment, she thought that incorporating green design principles would be natural.
Focus groups with locals confirmed her suspicions. "They totally got it and talked about feeling better and having healthier air," says Byrd.
Lower costs, a lighter footprint
Byrd tapped Green Hammer Design, a Portland-based green design-build firm with a track record in designing buildings that adhere to standards like LEED®, Passive House, Net Zero Energy, and the Living Building ChallengeTM, to design the net-zero neighborhood.
"The idea that you could have such a light footprint and create as much energy as you use was a deeply resonant message," says Byrd.
Features like a south-facing roof solar array, triple-pane windows, air-to-air mini-split heat pumps, and a heat recovery ventilator to supply continuous fresh filtered air, and native landscaping all helped Green Hammer to achieve its goals.
Thanks to the energy efficiency features, residents of the Oaks at Rose Villa pay 22% less in monthly utility costs than those living in similar homes elsewhere on the campus.
Modern residents, modern design
The architect took design cues from the surrounding community, creating the 1,200-sq.-ft. craftsman-style, two-bath cottages grouped around a courtyard, according to Erica Dunn, Green Hammer's director of design.
"For us, it was really important that the architecture was in character with the neighborhood and community," says Dunn.
And the design is a departure from what people associate with senior housing – no pastels, flowered wallpaper, or ornate furnishings. Instead, the cottages' interiors are sleek, open, and modern, and they incorporate design principles that allow for aging in place.
Cultural, emotional considerations
Byrd also wanted to create a culture and environment that would mitigate some of the challenges of aging, including loneliness, that sense of disconnectedness, and some social woes – cliques, for example — that can develop when 500 people are stacked in a high-rise building.
Green Hammer's design addresses some of those issues. Though there's personal, private space, residents walk out their doors and can find people in the courtyard, for example.
And the design of the garages forces people to go outside and not scurry directly into their homes.
An abundance of pedestrian paths encourages people to get outside on a regular basis and walk to take care of their daily business, which creates greater vibrancy on the streets and provides more opportunities for residents to meet others, find friends, and feel a sense of community. That all helps to stave off the loneliness that can be so prevalent as people age.
Residents already have gotten together to organize biking, hiking and cross-country skiing clubs, discovered Byrd.
Going viral
The Oaks at Rose Villa's approach is a concept that could have legs, believes Byrd. "Lots of people think a senior living community is a place where they may have to give up on the way they want to live. Here, they can continue to live their values," she says.
She's been getting the word out about the how-to of building a similar community, and she speaks at industry conferences about the Oaks concept, the process, and its marketing.
She thinks baby boomers and seniors also can change the landscape by demanding better aging-in-place options. After all, she points out that people in that generation were the ones to reshape everything from childbirth and the workplace, to the environment.
They can reshape retirement housing too.
Article written by Elyse Umlauf-Garneau
Here's an excellent infographic explaining how homeownership affects so much of one's life and the ones around you-now and in the future. I purchased my first home at 24 years old. It was a home on the edge of a wonderful neighborhood in great need of help-new roof, remodeling of bathrooms & kitchen not to update but to make them useable, replacing windows, refinishing the hardwood floors, tiling and the general removal of 18 years of neglect in the house & yard, doing most of the work myself over years. I needed a home for my daughter & me where landlords couldn't raise the rent or sell the home out from under us after I had improved the value with my time & hard work by painting inside & out, replacing broken sheetrock & windows, refinishing the floors and landscaping. That happened several times to me. By the way, that daughter went on to get a Master's Degree, become a homeowner at a young age and we both vote in every election! Hmmmm, seems like this infographic holds true for me.
July 20, 2018 in Beaches, Buyer info, Buying a Home, Buying a vacation or second home, Clearwater Beach, home buyer info, Investment Opportunities, Luxury Properties, Real Estate News, St Pete, St. Petersburg, Florida, Tampa Bay area, Vacation, Vacation or Second Homes, Waterfront Homes | Tags: Beaches, Buyer info, buying a home, Buying a second or vacation home, Clearwater Beach, home buyer info, Investment Opportunities, Luxury Properties, Real Estate News, St Pete, St Petersburg Florida, Tampa Bay area, Vacation Homes, Vacation or Second Homes, Waterfront properties | Leave a comment
72% of vacation property owners and 71% of investment property owners believe now is a good time to buy. 33% bought their property in a beach area. Location, location, location!! We have some of the best beaches!! Plus we have music venues, a multitude of sports options, first rate museums, art venues, waterfront festivals, brew-pubs, incredible restaurants and much more!
Think St Petersburg, Florida; Clearwater Beach and the Tampa Bay Area!!
July 5, 2018 in Buyer info, Buying a condo, Buying a Home, Buying a vacation or second home, first time home buying, home buyer info, St Pete, St. Petersburg, Florida, Tampa Bay area | Tags: Buyer info, Buying a condo, buying a home, Buying a second or vacation home, Buying a waterfront home, buying Your Home, first time home buying, home buyer info, St Pete, St Petersburg Florida, Tampa Bay area | Leave a comment
Buying your first home is a big step! It's wonderful to dream dreams, and it's easy to get swept up in the excitement of searching property sites like realtor.com. Before going too far, however, it's a good idea to hit the "pause" button and consider these more serious points.
1. Know when the time is right. Do some soul searching and make sure you want to buy a home because you genuinely want a home—not because you need an investment or simply think it's "time" to settle down. Homes require a great deal of time, money, and energy to purchase and maintain. You want to love your home. If the timing isn't right, you may regret the decision.
2. Review your credit score and get a credit report. You can (and should) request a free report once a year, at annualcreditreport.com. Review your report for any inaccuracies or disputes. It will take time to fix any issues, so start early.
3. Address any weaknesses in your credit history. If you have outstanding credit card or other consumer debt, start paying it off. If you are debt free but have very little credit history, you may need to start establishing a solid credit record. Important caveat: Do not apply for a new line of credit or a credit card if you plan to buy a house right away. Mortgage lenders are interested in a borrower's well-established track record but may view a new credit line as a "red flag."
Once you've been extended credit, use it and pay it off every month to establish a good record of managing credit obligations and debt. Don't close old accounts, since they are a part of your history. Instead, use them occasionally – paying them off in full, so they remain active. To show credit worthiness, it's best to have three or four open accounts, in good standing.
4. Start saving. Buying a home requires saving for a down payment on the purchase price. The more you save towards a down payment (in terms of a percentage of the purchase price), the better your mortgage terms can be. You also need to save money for closing costs. Many first-time buyers are not financially prepared for the cash required at the closing table. Closing costs vary, but on average, you can expect to pay between two and five percent of the purchase price of the house.
Working with your banker to set up a savings plan will help foster a good relationship and may provide a valuable resource when you are ready to apply for a mortgage loan. Let your banker know your plans and your timeline, and ask for their advice on preparing, financially, to purchase your first home.
5. Recognize the responsibilities. Your living costs will probably increase when you shift from renting to owning a home. You will no longer be able to call a landlord when something goes wrong. You are now the landlord, and will have to fix, or pay to repair, anything that goes wrong. Aside from household systems (air conditioning, heat, plumbing, electrical), you may also need to buy or replace major appliances. But the home will be yours-the rent won't go up unexpectedly or have to mve because they property is now for sale.
The cost of insuring a house is also much higher than renter's insurance because you aren't simply insuring the contents of the house—you're also covering the structure and any liability for visitors who may get hurt while on your property. Additionally, you'll have to pay property taxes, which is a pretty hard hit for any homeowner, but can be especially challenging for new owners.
6. Get educated. Before you begin looking at houses, educate yourself about the buying process, what to expect, and what to avoid. Do your homework before you start looking to be an informed consumer.
7. Interview buyer's representatives. Buying a house is a big deal, so you'll want to select a qualified real estate professional to represent you in your transaction—someone who is both knowledgeable and will look out for your interests.
As a first-time buyer, you may not know there are differences in buyer's representatives. If you select an Accredited Buyer's Representative, you can be assured you're working with someone who has received special training in representing buyers and has already established a track record with buyers. Find out who serves your area.
Once you start the home search, please don't make any major purchases. No cars, no music systems, no appliances, no vacations, etc. They can change your income to debt ratio and can keep you from getting the better interest rate or even qualify for the loan. I once had a couple who were so excited about purchasing their first home that they bought a washer & dryer 3 days before closing. It almost cost them their dream. Luckily, the store let them put the washer & dryer on hold for 3 days until after closing. So they did move into their first dream home.
May 3, 2018 in Buyer info, Buying a condo, Buying a Home, first time home buying, home buyer info, Lender Info, Mortgage info, Move Up Buyers, Real Estate News, Women | Tags: Buyer info, Buying a condo, buying a home, first time home buying, home buyer info, Lender info, Mortgage info, Move Up Buyers, Real Estate News, Women | Leave a comment
Interesting. Unfortunately, it makes sense when woman still make less than men in so many occupations.
SEATTLE – April 23, 2018 – Real estate website Estately recently conducted a study showing how America's gender wage gap affects home affordability and ownership for women.
http://www.floridarealtors.org/NewsAndEvents/
To find out, Estately used 2016 U.S. Census data to compare men's and women's median salaries in the 50 most populated U.S. cities. Based on those salaries and assuming a monthly mortgage payment of 28 percent of the gross monthly income, the site used a mortgage calculator to determine the maximum home price each salary could afford.
Armed with this information, Estately reviewed the homes currently for sale in major cities across the country and identified the percentage of homes men versus women could afford.
The results in some urban centers were bleak. Seattle, for instance, has the biggest wage-based housing gap. Men can afford nearly 150 percent more homes than women.
Colorado Springs, Miami, San Diego and San Jose also topped the list with significant gaps. For instance, in Colorado Springs men can afford 122.5 percent more homes than women, while further down the list in San Diego, the difference is still a significant 68.5 percent.
With these results in mind, we asked real estate and personal finance experts to share their top tips for single women seeking to purchase a home.
Don't let the down payment scare you away
Coming up with the funds to make a down payment on a home can often seem impossible, particularly when so many Americans have sizeable student loan bills and more.
Andrina Valdes, division president at Cornerstone Home Lending, urges buyers not to let this part of the process discourage them.
"Over and over again, potential home buyers report saving for the down payment as the biggest hurdle to homeownership. When you're relying on one income to save up for it, the problem can seem insurmountable," says Valdes.
The good news is there are all kinds of down payment assistance programs that can help individuals get into a home for less money down.
The Federal Housing Administration loan is popular among first-time and single-income home buyers thanks to its 3.5 percent down payment requirement. There are also programs offered by the Veterans Administration and also USDA loans that may require no down payment at all, says Valdes.
Line-up a guarantor or co-purchaser
The reality is that many single income households, whether they're run by men or women, need assistance in buying a home in today's market.
Experienced agent Julie Gans of Triplemint suggests lining up a qualified guarantor, co-purchaser or someone who might be able to gift money for your home purchase.
Consider a fixer upper
A growing trend among home buyers with limited means has been buying older properties and rehabbing them, says Ralph DiBugnara, president of Home Qualified.
"There are a few mortgage products in the market right now that make that easier," said DiBugnara. "Fannie Mae has a loan called Home Style and FHA has what's called a 203k loan. They both allow you to not only finance the purchase price but also construction costs in the loan to help your home look new."
Look at homes well below your means
Real estate analyst Julie Gurner, of FitSmallBusiness.com, says it's critical that single income households buy properties that are well below the amount they've been pre-approved for.
"You see that gorgeous home at the top of your range? Pass on it, and you'll be glad you did," said Gurner. "Single women and single income families have to be especially mindful to buy a home below their means … It gives them an additional expense cushion every month. Things come up. Doctor visits, your car breaks down, or your furnace breaking can be a big financial hit if you don't have the ability to absorb it. On months where nothing goes wrong, you have the ability to save."
As a single income earner, it's important to protect yourself financially and be able to provide the necessities that make life stable. Having a home below your means can give you both and a great place to live.
House hunt during the right season
When it comes to finding an affordable home, time of year can make a big difference.
That means shopping during the right seasons, when prices traditionally are more negotiable and inventory is better, says Valdes.
Recent data from Trulia shows that there's a 7 percent spike in starter home inventory during the fall, making it an ideal time to find a good deal. On the flipside, starter home inventory drops by more than 20 percent during the summer, making the warmer months a less appealing market.
Minimize credit card debt
As you embark upon your housing search, it's critical that you reduce existing debt. This helps on a variety of levels.
For instance, not only does it make you a better mortgage applicant, it will also help once you're in your new home dealing with a whole host of new expenses.
Gans, of Triplemint, suggest tackling credit card debt in particular.
"Pay off all credit cards prior to purchase to lower your income to debt ratio," advises Gans. "This reduces your liability and makes you look more appealing to a seller."
http://www.floridarealtors.org/NewsAndEvents/
Copyright © 2018 North Jersey Media Group Inc. This article originally appeared on Credit.com.
(Ariel photo of downtown St Petersburg, in the Tampa Bay area of Florida)
According to Zillow's 2018 Best Markets for First-Time Buyers Analysis, first-time buyers in the U.S. looking for an affordable home without much competition may have the best luck in the State of Florida, with both Tampa and Orlando ranked high in the Top 10 best cities for first-time home buyers in 2018. Texas also had 3 cities ranked high on the same list.
Residential News » Tampa Edition | By Michael Gerrity | March 2018
Zillow ranked the 35 largest U.S. housing markets based on where first-time buyers have the best chance to find an affordable home with little buyer competition and strong forecasted home value appreciation. First-time buyers make up 42 percent of all buyers, according to the 2017 Zillow Group Report on Consumer Housing Trends.
The U.S. housing market is competitive for all buyers, as there are not enough homes for sale to meet today's strong buyer demand. In January, inventory of the least expensive homes was down 17.1 percent annually, compared to a 9.7 percent decrease for all homes. In 2017, nearly a quarter of home sales were above the listed price. This puts first-time buyers at a disadvantage this home shopping season because they won't have the capital from a previous home sale to help fund a down payment or keep up with bidding wars. Saving up for a down payment is the most commonly cited barrier to homeownership.
New buyers will have it easiest in the Southeast, especially Texas and Florida. Five of the top 10 markets for first-time buyers are in those two states. Homes in those markets require a smaller down payment, and buyers are more likely to encounter price cuts.
First-time buyers are likely to face the most difficulty in pricy West Coast markets, especially California metros. Not only are homes expensive, but inventory is especially limited, and it takes longer to break even on a home purchase.
Ten Best Markets for First-Time Homebuyers in 2018
1.   Tampa, FL
2.   Indianapolis, IN
3.   Houston, TX
4.   Orlando, FL
5.   San Antonio, TX
6.   Saint Louis, MO
7.   Philadelphia, PA
8.   Atlanta, GA
9.   Las Vegas, NV
10. Dallas, TX
"More and more millennials are reaching the point in their lives where they are ready to buy a home, but they are entering a highly competitive housing market that has been plagued by low inventory, especially among entry-level homes," said Zillow Senior Economist Aaron Terrazas. "Southeastern markets will be easiest for new buyers, where homes are more affordable and there's less competition. People planning to buy for the first time in some of the tougher markets should be prepared to face a more competitive environment, but that doesn't mean they should count out buying entirely."
Zillow's list of the best markets for first-time buyers is based on five metrics:
Low median home value that requires a smaller down payment
Strong forecasted home value appreciation
High inventory-to-household ratio, to indicate available supply
Short Breakeven Horizon, which is the time it takes for buying to be financially advantageous compared to renting
High share of listings with a price cut
March 5, 2018 in Buyer info, Buying a Home, home buyer info, Home Seller Info, Real Estate, Seller Info | Tags: Buyer info, buying a home, home buyer info, Home Seller Info, Real Estate, Seller Info | Leave a comment
This is a short & sweet infograph explaining some of the many things that professional Realtors do for buyers and seller. There are approximately 180 different items that we do in each transaction, depending on the situation. Below is from Keeping Current Matters.
Hiring a real estate professional to guide you through the process of buying a home or selling your house can be one of the best decisions you make!
They are there for you to help with paperwork, understanding the process, negotiations, and helping you with pricing (both when making an offer or setting the right price for your home).
One of the top reasons to hire a real estate professional is their understanding of your local market and how the conditions in your neighborhood will impact your experience.
WASHINGTON – Feb. 9, 2018 – As part of the just-passed continuing resolution to keep the government open, the National Flood Insurance Program now won't expire until March 23, 2018.
While the legislation only extends government operations for six weeks – including NFIP – Congress agreed to some long-term changes, including $90 billion in assistance for post-hurricane cleanup in Florida, Texas and Puerto Rico.
While the national flood insurance program isn't a direct part of federal funding, its future has been tied to it recently because the flood insurance extension has been voted on alongside the larger spending packages.
For at least the next six weeks, however, homebuyers and sellers in flood zones can stop worrying about the loss of flood insurance derailing their transaction.
© 2018 Florida Realtors®
February 9, 2018 in Buyer info, Buying a Home, first time home buying, home buyer info, Market Statistics, Move Up Buyers, Real Estate Market, Uncategorized | Tags: Buyer info, buying a home, first time home buying, home buyer info, Move Up Buyers, Real Estate Market | Leave a comment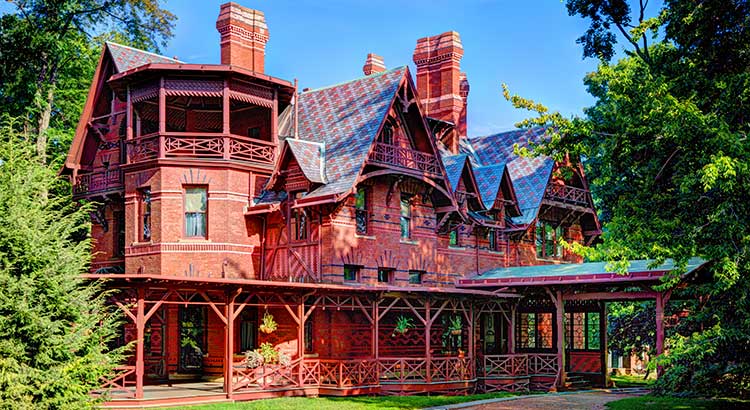 The famous quote by Mark Twain in the title of this article can be used to describe homeownership in America today. Last week, the Census revealed that the percentage of homeowners in the country increased for the first time in thirteen years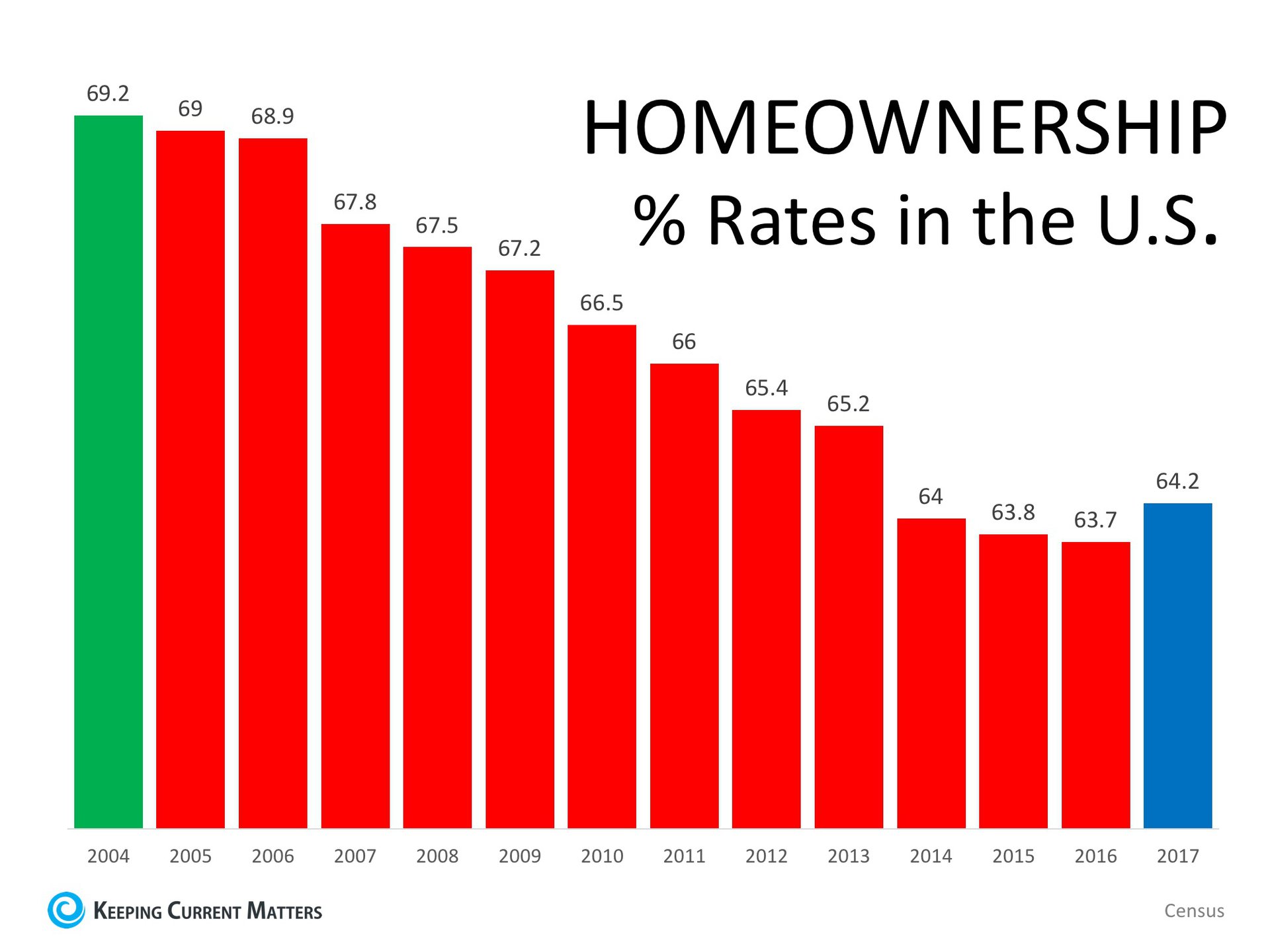 A story in the Wall Street Journal gave these new homeownership numbers some context:
"The annual increase marks a crucial turning point because it comes after the federal government reined in bubble-era policies that encouraged banks to ease lending standards to boost homeownership. This time, what's driving the market is a shift in favor of owning rather than renting.

'This is market, market and market…There's no government incentive program in sight that is having this effect,' said Susan Wachter, a professor of real estate and finance at the Wharton School at the University of Pennsylvania, 'This is back to basics.'"
In a separate report comparing the rental population in America to the homeowner population, RentCaféalso concluded that the gap is now shrinking.
"Undoubtedly, the recession had a great impact on homeownership…However, it looks like it takes more to discourage Americans from buying a house than that.

As the years go by, it seems more and more certain that the fact that renting has seen a sudden gain in popularity is more a reaction to the economic crisis than a paradigm shift in the Americans' attitude toward housing."
America's belief in homeownership was also evidenced in a recent survey by Pew Research. They asked consumers "How important is homeownership to achieving the American Dream?"
The results:
43% said homeownership was essential to the American Dream
48% said homeownership was important to the American Dream
Only 9% said it was not important
Bottom Line
Homeownership has been, is and will always be a crucial element of the American Dream.
*Pictured Above – Mark Twain's home in Hartford, Connecticut.
from Keeping Current Matters