Tag Archive
You are currently browsing the tag archive for the 'buying a home' tag.
March 5, 2018 in Buyer info, Buying a Home, home buyer info, Home Seller Info, Real Estate, Seller Info | Tags: Buyer info, buying a home, home buyer info, Home Seller Info, Real Estate, Seller Info | Leave a comment
This is a short & sweet infograph explaining some of the many things that professional Realtors do for buyers and seller. There are approximately 180 different items that we do in each transaction, depending on the situation. Below is from Keeping Current Matters.
Hiring a real estate professional to guide you through the process of buying a home or selling your house can be one of the best decisions you make!
They are there for you to help with paperwork, understanding the process, negotiations, and helping you with pricing (both when making an offer or setting the right price for your home).
One of the top reasons to hire a real estate professional is their understanding of your local market and how the conditions in your neighborhood will impact your experience.
WASHINGTON – Feb. 9, 2018 – As part of the just-passed continuing resolution to keep the government open, the National Flood Insurance Program now won't expire until March 23, 2018.
While the legislation only extends government operations for six weeks – including NFIP – Congress agreed to some long-term changes, including $90 billion in assistance for post-hurricane cleanup in Florida, Texas and Puerto Rico.
While the national flood insurance program isn't a direct part of federal funding, its future has been tied to it recently because the flood insurance extension has been voted on alongside the larger spending packages.
For at least the next six weeks, however, homebuyers and sellers in flood zones can stop worrying about the loss of flood insurance derailing their transaction.
© 2018 Florida Realtors®
February 9, 2018 in Buyer info, Buying a Home, first time home buying, home buyer info, Market Statistics, Move Up Buyers, Real Estate Market, Uncategorized | Tags: Buyer info, buying a home, first time home buying, home buyer info, Move Up Buyers, Real Estate Market | Leave a comment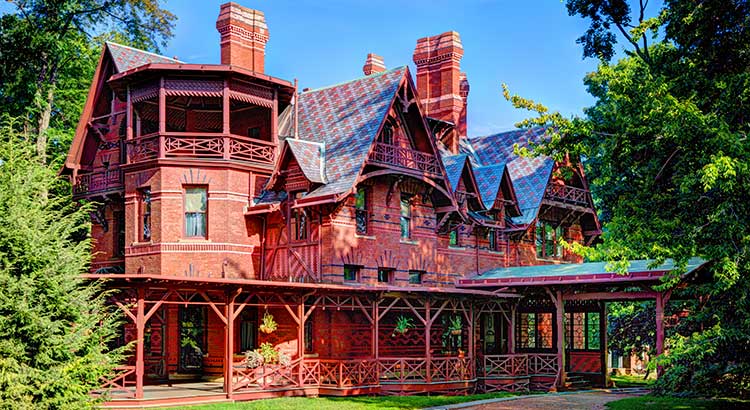 The famous quote by Mark Twain in the title of this article can be used to describe homeownership in America today. Last week, the Census revealed that the percentage of homeowners in the country increased for the first time in thirteen years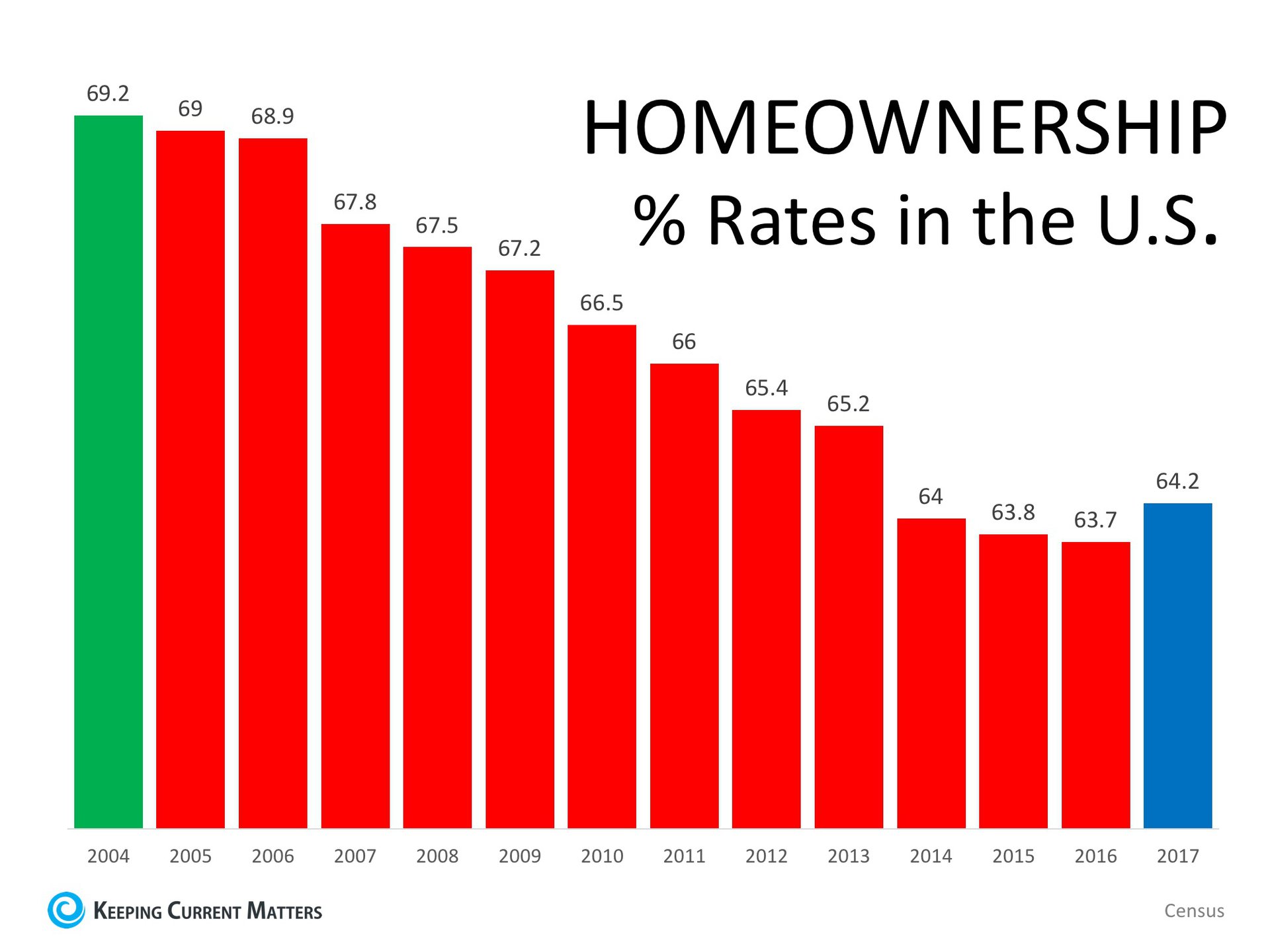 A story in the Wall Street Journal gave these new homeownership numbers some context:
"The annual increase marks a crucial turning point because it comes after the federal government reined in bubble-era policies that encouraged banks to ease lending standards to boost homeownership. This time, what's driving the market is a shift in favor of owning rather than renting.

'This is market, market and market…There's no government incentive program in sight that is having this effect,' said Susan Wachter, a professor of real estate and finance at the Wharton School at the University of Pennsylvania, 'This is back to basics.'"
In a separate report comparing the rental population in America to the homeowner population, RentCaféalso concluded that the gap is now shrinking.
"Undoubtedly, the recession had a great impact on homeownership…However, it looks like it takes more to discourage Americans from buying a house than that.

As the years go by, it seems more and more certain that the fact that renting has seen a sudden gain in popularity is more a reaction to the economic crisis than a paradigm shift in the Americans' attitude toward housing."
America's belief in homeownership was also evidenced in a recent survey by Pew Research. They asked consumers "How important is homeownership to achieving the American Dream?"
The results:
43% said homeownership was essential to the American Dream
48% said homeownership was important to the American Dream
Only 9% said it was not important
Bottom Line
Homeownership has been, is and will always be a crucial element of the American Dream.
*Pictured Above – Mark Twain's home in Hartford, Connecticut.
from Keeping Current Matters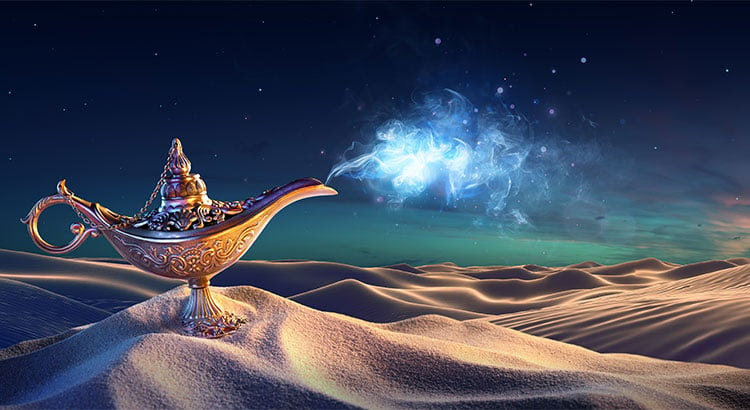 Urban Institute recently released a report entitled, "Barriers to Accessing Homeownership," which revealed that "eighty percent of consumers either are unaware of how much lenders require for a down payment or believe all lenders require a down payment above 5 percent."
Myth #1: "I Need a 20% Down Payment"
Buyers often overestimate the down payment funds needed to qualify for a home loan. According to the same report:
"Consumers are often unaware of the option to take out low-down-payment mortgages. Only 19% of consumers believe lenders would make loans with a down payment of 5% or less… While 15% believe lenders require a 20% down payment, and 30% believe lenders expect a 20% down payment."
These numbers do not differ much between non-owners and homeowners; 39% of non-owners believe they need more than 20% for a down payment and 30% of homeowners believe they need more than 20% for a down payment.
While many believe that they need at least 20% down to buy their dream home, they do not realize that programs are available that allow them to put down as little as 3%. Many renters may actually be able to enter the housing market sooner than they ever imagined with programs that have emerged allowing less cash out of pocket.
Myth #2: "I Need a 780 FICO® Score or Higher to Buy"
Similar to the down payment, many either don't know or are misinformed about what FICO® score is necessary to qualify.
Many Americans believe a 'good' credit score is 780 or higher.
To help debunk this myth, let's take a look at Ellie Mae's latest Origination Insight Report, which focuses on recently closed (approved) loans.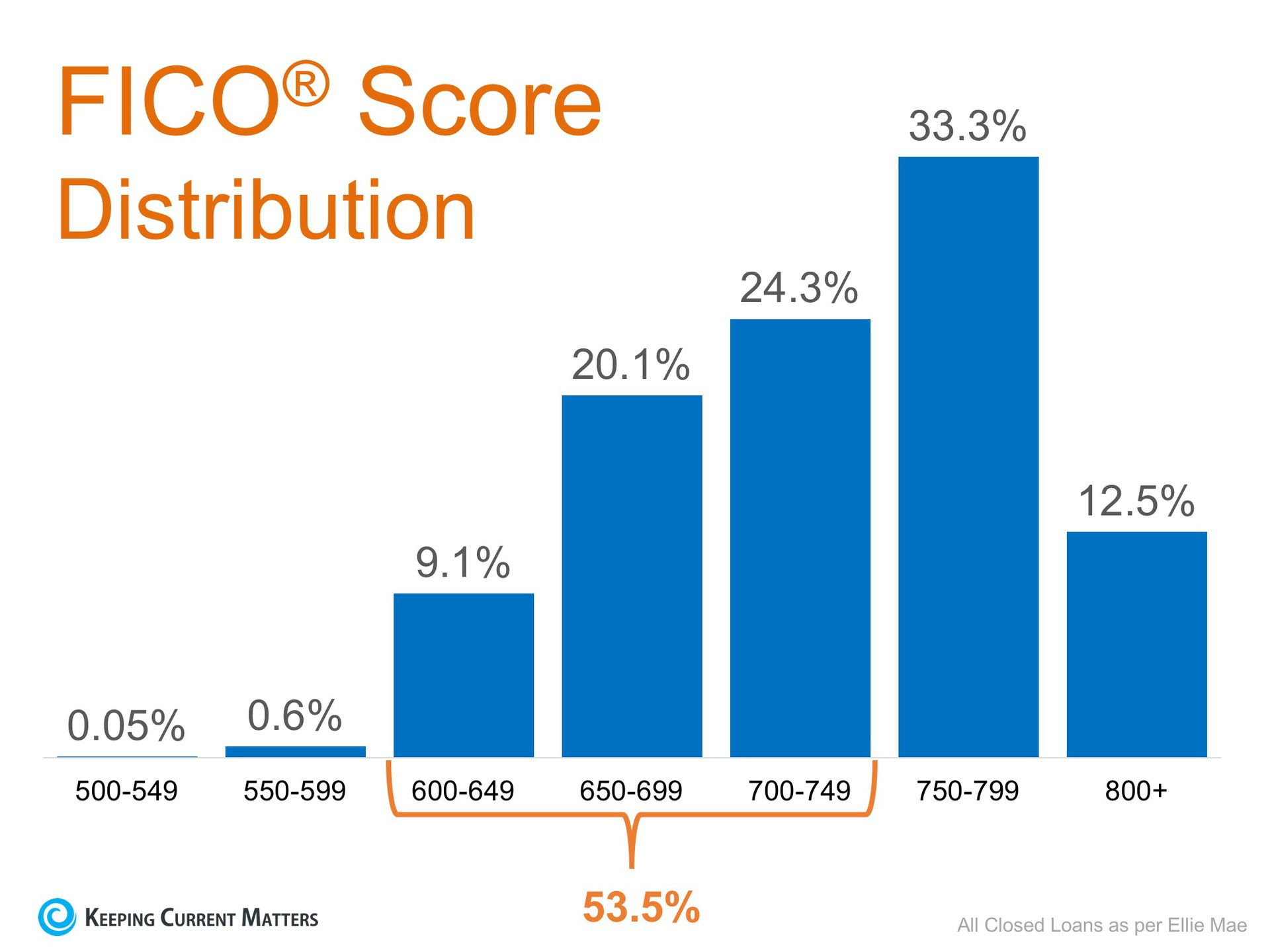 As you can see in the chart above, 53.5% of approved mortgages had a credit score of 600-749.
Bottom Line
Whether buying your first home or moving up to your dream home, knowing your options will make the mortgage process easier. Your dream home may already be within your reach.
Erroneous assumptions about the business can cause a ton of confusion for the public about how the real estate process works.
The real estate process makes everyone an armchair expert by default. The buyer, the seller, their friends, co-workers and neighbors all know how real estate works.
After all, the last time they bought or sold a home was 10 years ago, and in their view, not much has changed. Misbeliefs and bad information are a dangerous combination.
People don't know what they don't know, and what they do know is enough to create false perceptions of a profession that is often surrounded by damaging assumptions. Here are 15 real estate myths — busted!
Despite what many think, the public is horribly confused about how agents make a living.
There must be a salary floating in the background that supports agents — after all, how is it that they can appear so well-groomed, professional and polished while hosting lavish broker events, open houses or other marketing activities, showing customers around town all day and buying them lunch?
Attention perpetual house shoppers and sellers just testing the market: the agent's time and expenses are 100 percent on them.
Are you a rich broker, or a poor broker?
How to drive automation and profit from Robert Kiyosaki's 'Cashflow Quadrant' 
READ MORE
There is no base salary or reimbursement for the time and money they've expended no matter the outcome, whether it's 500-plus messages or hours of research, advice, problem-solving, trouble-shooting, giving insight over the phone or making countless trips to show property.
How would you feel if your employer decided, as part of its cost cutting, to not give you a paycheck for your all of your work and effort, especially on a big project that involved a tremendous amount of time and effort on nights, holidays and weekends?
2. The agent keeps all the commission
First, the public needs to understand that commission is legally paid to the agent's employing brokerage company, which in turns pays the agent.
Depending on what side the agent is representing (buyer or seller), their brokerage will earn the listing or selling side commission unless the agent happens to be handling both sides of the transaction.
It is a rare occurrence, but it does happen, and doing so is never a walk in the park.
No matter what the commission is, the amount paid to the agent is not the entire commission — the brokerage takes its portion (to be able to run the company to support its agents and keep the lights on), and then the agent gets his or her split.
The split varies based on the company, business model and the agent's level of production.
There are usually additional fees that come off the top of the gross amount of commission being paid to the brokerage.
By the time all is sliced and diced, the resulting amount to the agent may surprise you. Then that agent has to remember to withhold money for taxes and social security. They make a living just like everyone else; the difference is the check doesn't come every two weeks.
3. The typical commission is 6 percent, right?
Speaking of which, I recently had someone ask me this exact question.
The buyer wanted to purchase one of my listings and assumed that I would be receiving the "standard 6 percent," to which I explained that all commissions are negotiable and vary according to a variety of factors with type of property, price and such in my market.
Every market is different.
4. An agent's gas, mileage and other transportation expenses are reimbursed 
If only real estate brokerages had a "transportation fund" to reimburse agents for these things.
The 25 trips to show a buyer homes every time a new one hit the market — only for the buyer to wait and see if something better comes along.
The three days spent driving all over town with a relocating buyer who decides not end up moving to that city.
The umpteen trips to a listing, prepping for showings, and continually checking on the vacant property; or meeting vendors contractors, photographers, etc. — none of it is paid for by anyone but the agent.
Driving into new construction neighborhoods that are rife with tire-puncturing nails — the gas, tolls, vehicle wear-and-tear and maintenance — it all adds up, and it's all on the agent.
5. Marketing expenses aren't the agent's responsibility
Speaking of things the public thinks a brokerage pays for on behalf of an agent — don't forget the marketing expenses!
Think about the several thousand dollars for video production, 3-D tours, digital marketing campaigns, specialty websites, broker open house events, the local symphony quartet playing on a red carpet greeting prospective buyers — not to mention the design and printing of brochures and the like.
Yep, this marketing is brought to you by — your neighborhood friendly real estate agent (sorry no corporate sponsor was available), who didn't ask the seller to contribute one dime, even after agreeing to discount commission to make the seller happy.
And when the seller doesn't follow the agent's advice, won't work with an offer that was received because it was "too low" and ultimately decides to pull the house off the market?
Oh well.
6. A home passes or fails inspection
An inspection is meant to assess the condition of a home. An inspector doesn't "pass" or "fail" a home.
He or she will provide a report explaining all issues along with a summary of the age of key systems such as plumbing, electric, HVAC and the roof along with an estimate of economic life remaining on those systems.
7. Inspectors have to find something, don't they?
Speaking of inspections, no one likes the idea of someone crawling around their home for a few hours with a camera and notepad making note of every crack, crevice and things that may not function to a certain standard.
Here's the deal: inspectors are hired by the buyer to do an independent and objective evaluation of a property. The reality is they are going to find things — no property is perfect, even with brand new construction homes.
There is no secret conspiring happening behind the scenes. If the sellers are concerned about what might be found, the best way to level the playing field is to obtain their own pre-listing inspection before putting the home on the market.
8. Weekends bring out the most serious buyers
Contrary to popular belief, weekends don't usually bring out the most serious and ready-to-buy buyers. Open houses and other open-to-the-community events tend to bring voyeurs, nosy neighbors and curiosity seekers interested in looking at decorating ideas and how other people live.
Just watch Zillow's latest web series "Open House Obsessed" that follows people who have made a hobby out of going to open houses.
The most serious showings tend to happen during the week. In many markets, it is usually too late to wait until the weekend to look at any properties of interest.
9. Zillow says, therefore it is
When was the last time Zillow physically walked through a property, pulled relevant comparables, did specific adjustments and established an on-point range of value?
Zillow's Zestimate gives a consumer a general idea of the value of a home — the company calls it a "starting point" — but by no means is it an exact valuation tool. Zillow can't discern the difference between why homes on one street or in a particular area may be different value-wise versus those just two streets over.
It can't tell the consumer why the last three sales sold for the prices they did and why a particular school is driving people to a specific neighborhood. Even Zillow's CEO, Spencer Rascoff, sold his home for 40 percent less than the Zestimate showed in 2016!
This is one of the most common fallacies in real estate. Sellers want to protect their asking price so they think overpricing it is an effective defense mechanism against selling too low.
Newsflash: overpricing your home often leads to the home sitting and not receiving much interest. If a home is priced competitively from the beginning, the chances of attracting optimal traffic from the beginning greatly increases.
As a follow-up to this myth, sellers often say "well, a buyer can always make an offer," but the problem is that when you've overpriced it, buyers may not look at the home in the first place, let alone put an offer in. You have to entice with the price.
11. When making an offer on a home, you need to start with a low offer
Just as sellers make a classic mistake of overpricing, buyers often make the mistake of wanting to start with a really low offer.
Although there is nothing wrong with negotiating, if the home is priced within range, an unrealistically low offer is only going to alienate the seller, and you won't be taken seriously.
Don't be surprised if you receive a very slight counter or no counter offer at all.
12. The longer a home is on the market, the more negotiable the deal
Not necessarily, and in fact, it may mean just the opposite. A home that lags on the market is likely sitting due to its asking price as well as its lot, layout, location or condition of the home.
An awkward layout or inferior location can also play a role. The seller may be unrealistic about their asking price or want the market to pay more than it is willing to bear.
13. Multiple price reductions mean the seller is desperate to sell
If a home has had multiple price reductions, that must mean the seller desperately needs to sell.
Price reductions are made to bring the property in line with current comparables, price it to be competitive or underprice it to help generate more traffic and interest.
Often when a seller has done several price reductions it means they are through with negotiation.
14. Multiple offers give the sellers an advantage
If a seller receives more than one offer and elects to simultaneously counteroffer all buyers, that increases their leverage and the likelihood of selling for top dollar.
Maybe but maybe not.
It can be easy to see dollar signs when there is more than one offer in hand from multiple buyers. Keep in mind that every buyer has a limit, and no one likes to be played.
Not every home is a must-have in every market, and there will always be another property that becomes available.
As a seller, if you play this card wrong, you could end up having the entire situation backfire and be forced to watch all the buyers walk away.
15. All agents are the same
Although the general process of buying or selling and the ensuing chain of events are similar, no two agents are the same, nor is their approach to real estate. The public often lumps all agents into the same bunch and considers them a commodity without really taking the time to study the differences in their approach, presentation and achievements.
As in every profession or organization, there are those who are committed to excellence, devote endless amounts of time and energy into working with buyers and sellers and are highly adept problem solvers. Others simply march to lower standards and do the bare minimum to get by.
Just as some attorneys and physicians are better than others, so are real estate agents. Some are more resourceful, responsive and creative.
Although a few photos and minimal listing description may be adequate in the eyes of one agent, another agent can't imagine presenting a listing that wasn't properly prepped for sale with staging, video, 3-D and a slick marketing campaign with professionally designed and produced collateral for digital and print.
In real estate, an agent can never assume, and the same goes for the public.
Cara Ameer is a broker associate and Realtor with Coldwell Banker Vanguard Realty in Ponte Vedra Beach, Florida. You can follow her on Facebook or Twitter.
                                                           PROFARM Neighborhood Advocates
                                                           No Place Like Home (July 20, 2017)
Wherever you are in your real estate journey – dreaming, planning, remodeling, looking – a REALTOR® can help you along the way.
There's no place like home… until a better house hits the market! You thought you were settled, until a "For Sale" sign showed up in front of that house you've been eyeing for years. Even when you are settled, there are always shifting priorities and scenarios that may prompt you to consider moving.
The kids are gone and you want to downsize, or maybe a parent is moving in with you. Perhaps you've just gotten married or are having a baby and need more room. Housing and family needs combined account for 72.7% of the reasons people move, according to the 2015-2016 U.S. Census Bureau.
Or you've got outdated appliances and have new kitchen envy. Many of the homes in Pinellas County are older housing stock, and need not only cosmetic, but in many cases safety or efficiency upgrades.
The next generation of home buyers are looking for updated interiors, well-equipped kitchens and outdoor living rooms.
According to the National Association of REALTORS®, for-sale-by-owner homes stay on the market longer and sell for $39,000 less than those sold with the help of a real estate professional.
Finding the right agent matters! An experienced agent, who knows the market and has a network of potential buyers, can help sell a home 32% faster than an inexperienced agent (study by Dr. Bennie D. Waller, Longwood University).
Whatever your life stage or wherever you are in your real estate journey, you have a partner in me to help guide and support you.
I'm ready when you are! Contact me to set up a personalized plan for your real estate goals. Thank you, Annalisa Weller
© 2017 Pinellas Realtor® Organization
May 3, 2017 in Buyer info, Buying a Home, buying Your Home, first time home buying, home buyer info, Real Estate News | Tags: Buyer info, buying a home, buying Your Home, first time home buying, home buyer info | Leave a comment
Buying a home can be intimidating if you are not familiar with the terms used during the process. To start you on your path with confidence, we have compiled a list of some of the most common terms used when buying a home.
Freddie Mac has compiled a more exhaustive glossary of terms in their "My Home" section of their website.
Annual Percentage Rate (APR) – This is a broader measure of your cost for borrowing money. The APR includes the interest rate, points, broker fees and certain other credit charges a borrower is required to pay. Because these costs are rolled in, the APR is usually higher than your interest rate.
Appraisal – A professional analysis used to estimate the value of the property. This includes examples of sales of similar properties. This is a necessary step in getting your financing secured as it validates the home's worth to you and your lender.
Closing Costs – The costs to complete the real estate transaction. These costs are in addition to the price of the home and are paid at closing. They include points, taxes, title insurance, financing costs, items that must be prepaid or escrowed and other costs. Ask your lender for a complete list of closing cost items.
Credit Score – A number ranging from 300-850, that is based on an analysis of your credit history. Your credit score plays a significant role when securing a mortgage as it helps lenders determine the likelihood that you'll repay future debts. The higher your score, the better, but many buyers believe they need at least a 780 score to qualify when, in actuality, over 55% of approved loans had a score below 750.
Discount Points – A point equals 1% of your loan (1 point on a $200,000 loan = $2,000). You can pay points to buy down your mortgage interest rate. It's essentially an upfront interest payment to lock in a lower rate for your mortgage.
Down Payment – This is a portion of the cost of your home that you pay upfront to secure the purchase of the property. Down payments are typically 3 to 20% of the purchase price of the home. There are zero-down programs available through VA loans for Veterans, as well as USDA loans for rural areas of the country. Eighty percent of first-time buyers put less than 20% down last month.
Escrow – The holding of money or documents by a neutral third party before closing. It can also be an account held by the lender (or servicer) into which a homeowner pays money for taxes and insurance.
Fixed-Rate Mortgages – A mortgage with an interest rate that does not change for the entire term of the loan. Fixed-rate mortgages are typically 15 or 30 years.
Home Inspection – A professional inspection of a home to determine the condition of the property. The inspection should include an evaluation of the plumbing, heating and cooling systems, roof, wiring, foundation and pest infestation.
Mortgage Rate – The interest rate you pay to borrow money to buy your house. The lower the rate, the better. Interest rates for a 30-year fixed rate mortgage have hovered between 4 and 4.25% for most of 2017.
Pre-Approval Letter – A letter from a mortgage lender indicating that you qualify for a mortgage of a specific amount. It also shows a home seller that you're a serious buyer. Having a pre-approval letter in hand while shopping for homes can help you move faster, and with greater confidence, in competitive markets.
Primary Mortgage Insurance (PMI) – If you make a down payment lower than 20% on your conventional loan, your lender will require PMI, typically at a rate of .51%. PMI serves as an added insurance policy that protects the lender if you are unable to pay your mortgage and can be cancelled from your payment once you reach 20% equity in your home.
Real Estate Professional – An individual who provides services in buying and selling homes. Real estate professionals are there to help you through the confusing paperwork, to help you find your dream home, to negotiate any of the details that come up, and to help make sure that you know exactly what's going on in the housing market. Real estate professionals can refer you to local lenders or mortgage brokers along with other specialists that you will need throughout the home-buying process.
The best way to ensure that your home-buying process is a confident one is to find a real estate professional who will guide you through every aspect of the transaction with 'the heart of a teacher,' and who puts your family's needs first.
re-posted from:
April 10, 2017 in Buying a Home, buying Your Home, first time home buying, home buyer info, Market Statistics, Real Estate, Real Estate News, Seller Info, Selling Your Home | Tags: buying a home, first time home buying, home buyer info, Market Statistics, Real Estate, Seller Info, Selling Your Home | Leave a comment
When a homeowner decides to sell their house, the number one thing that they want is, of course, the best possible price!! Right? Next, is that they want the least amount of problems to receive this price. Most sellers don't realize all of the steps required to reach their goal. Marketing is more than sticking a sign in the yard, placing an add on Craig's list or posting some photos on Facebook. Does the seller know how to stage the house to show it's best appeal to the most buyers? Is the seller willing to answer phone calls 24/7, literally? Yes, at 2 in the morning when a buyer is searching the Internet! Does the seller know if the buyer is a serious buyer with their mortgage in place or are they pre-approved? In order to know all of these things & much more, a seller really needs to hire a real estate professional.
Technology has changed the buyer's behavior during the home buying process. According to the National Association of Realtors' 2016 Profile of Home Buyers & Sellers, the percentage of buyers who used the internet in their home search increased to 94%. However, the report also shows that 96% of buyers who used the internet when searching for homes purchased their homes through either a real estate agent/broker or from a builder or builder's agent. Only 2% bought their homes directly from a seller that they didn't know. Most of the buyers who bought homes directly from sellers (For Sale By Owner) still used a Realtor to represent them. Buyers start their search for a home online but then depend on an agent to find the home they will buy (50%), to negotiate the terms of the sale (47%) & price (36%), or to help understand the process (61%). There is so much information out there, either through the Internet or family & friends that more buyers are now reaching out to real estate professionals to help them through the very complicated process. The percentage of buyers who have used agents to buy their homes has steadily increased from 69% in 2001.

Sooooo, if you are thinking of selling your home, don't underestimate the role a real estate professional can play in the process. The vast majority of buyers have realized that they actually need a Realtor in order to purchase their new home correctly. The laws regarding real estate change constantly & a professional Realtor will know the latest requirements & forms, as well as have a much larger audience with which to present your home in the best light.
Only ethnic demographic to increase homeownership rate
The homeownership rate for Hispanics increased in 2016, contrary to other ethnic groups, who all saw a decrease in homeownership.
from http://www.housingwire.com/articles/39132?sf55059658=1
The homeownership rate among Hispanics increased to 46% in 2016, up from 45.6% the year before, according to a report from the National Association of Hispanic Real Estate Professionals. Data from the U.S. Census Bureau shows the overall homeownership rate dropped from 63.7% in 2015 to 63.4% in 2016. At the same time, the African-American rate also dipped from 43% to 42.2% and the Asian-American rate dropped from 56.5% to 55.5%.
Hispanics were the only ethnic demographic with an increase in their homeownership rate. Hispanics also led the nation in household formations with a net increase of 330,000 households in 2016.
The overall homeownership rate in the U.S. is currently hovering at the lowest level in 50 years. Hispanics broke the trend due to their high workforce participation rate, according to NAHREP's report.
Also helping advance the growth is the increase of Hispanic entrepreneurs in mortgage banking and the real estate brokerage business.
"With credit remaining tight and limited housing inventory in several markets, these numbers are extremely encouraging and a testament to the economic resilience of the Hispanic community," 2016 NAHREP President Joseph Nery said. "As the mortgage industry continues to recognize the exceptional opportunities in serving the Hispanic market and adjusts accordingly, we expect these numbers to only improve."
http://www.housingwire.com/articles/39132?sf55059658=1  Kelsey Ramírez
This post below has some great information on how to choose an inspector when purchasing your next home. I would also add to schedule your home inspections as soon as possible after your offer is accepted. You want to allow enough time for repairs to be completed before closing. If there is too much wrong with the house, you will want to move on quickly to find the right house for you.
So you made an offer, it was accepted, and now your next task is to have the home inspected prior to closing. More often than not, your agent may have made your offer contingent on a clean home inspection.
This contingency allows you to renegotiate the price paid for the home, ask the sellers to cover repairs, or even, in some cases, walk away. Your agent can advise you on the best course of action once the report is filed.
How to Choose an Inspector
Your agent will most likely have a short list of inspectors that they have worked with in the past that they can recommend to you. Realtor.com suggests that you consider the following 5 areas when choosing the right home inspector for you:
Qualifications – find out what's included in your inspection & if the age or location of your home may warrant specific certifications or specialties.
Sample Reports – ask for a sample inspection report so you can review how thoroughly they will be inspecting your dream home. The more detailed the report, the better in most cases.
References – do your homework – ask for phone numbers and names of past clients that you can call to ask about their experience.
Memberships – Not all inspectors belong to a national or state association of home inspectors, and membership in one of these groups should not be the only way to evaluate your choice. Membership in one of these organizations often means that there is continued training and education provided.
Errors & Omission Insurance – Find out what the liability of the inspector or inspection company is once the inspection is over. The inspector is only human after all, and it is possible that they might miss something they should have seen.
Ask your inspector if it's ok for you to tag along during the inspection, that way they can point out anything that should be addressed or fixed.
Don't be surprised to see your inspector climbing on the roof, crawling around in the attic, and on the floors. The job of the inspector is to protect your investment and find any issues with the home, including but not limited to: the roof, plumbing, electrical components, appliances, heating & air conditioning systems, ventilation, windows, the fireplace & chimney, the foundation and so much more!
Bottom Line
They say 'ignorance is bliss,' but not when investing your hard-earned money in a home of your own. Work with a professional you can trust to give you the most information possible about your new home so that you can make the most educated decision about your purchase.
http://www.keepingcurrentmatters.com/2017/01/29/what-to-expect-from-your-home-inspection/