You are currently browsing the tag archive for the 'Canada' tag.
Where does Mexico come in on this list of commercial investing? How about Finland? Norway? Nederlands? Canada? Which country is #1?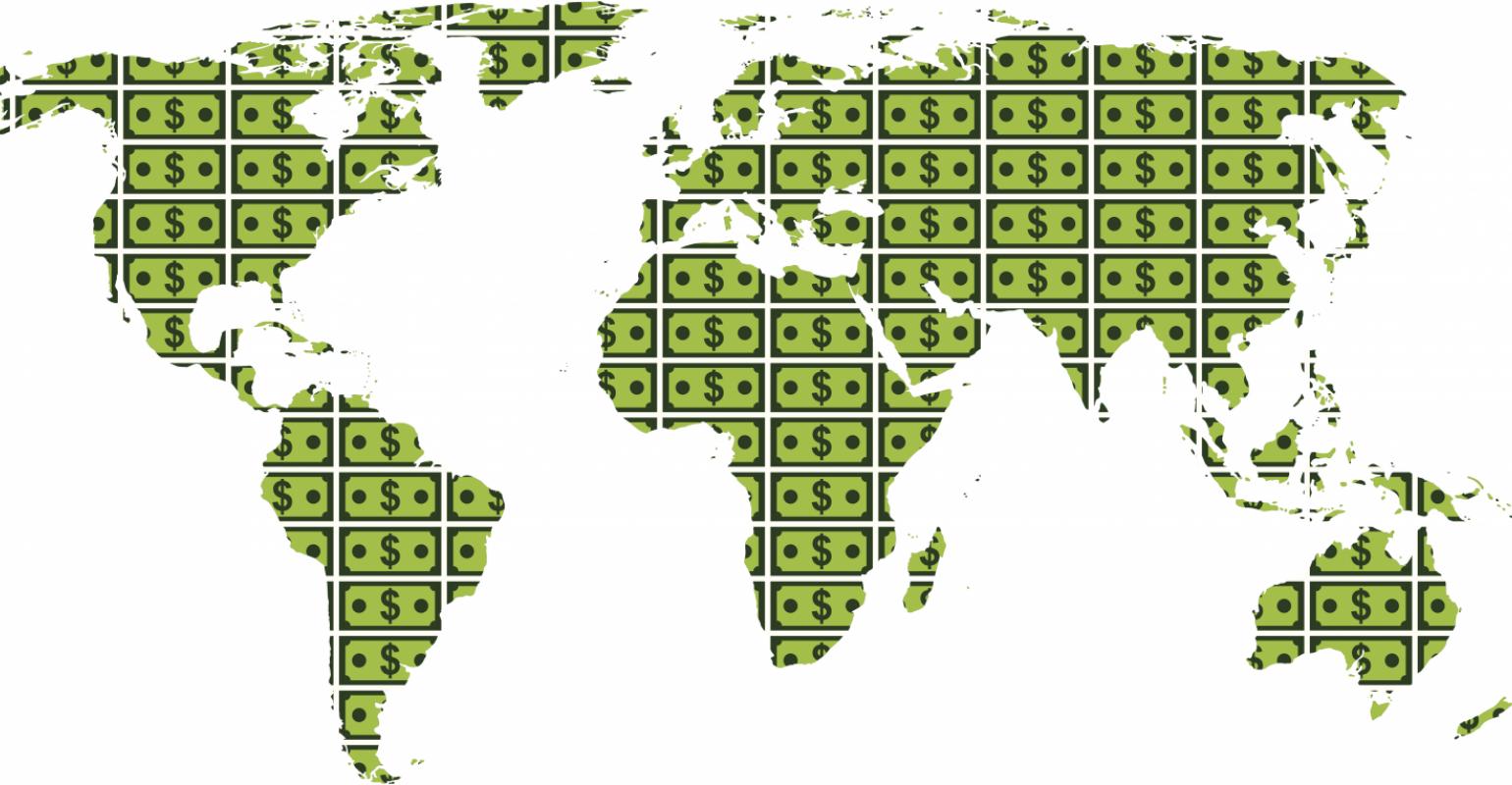 Although some cross-border investors have taken a step back from U.S. real estate, there remains strong interest from buyers around the globe.
Canadian investors have been the most active buyers of U.S. real estate in the last 12 months, securing $19.63 billion in assets, according to a recent report from Real Capital Analytics (RCA). It's a familiar spot for the Great White North, which was also the top source of capital into the U.S. in 2017 and number two in 2016. China, which topped the list in 2016, sits fourth in volume for the past 12 months, at $5.48 billion. Singapore ($9.05 billion) and France ($8.66 billion) edged out China for second and third on RCA's list. Germany, with $4.33 billion in capital invested in the U.S., rounded out the top five.
Cross-border investment has continued at a strong clip despite an increase in protectionist measures, such as tariffs and tensions in trade agreement negotiations. According to RCA's report "These fears are genuine but sometimes also taken to extremes. This too shall pass…. Cross-border investors are, with some exceptions, focused on longer-term objectives and temporary roadblocks can be overlooked. Clearly these investors overlooked trade concerns in the first half of 2018."
Overall, cross-border investment is off its peak year of investment in the U.S. in 2015 with nearly $100 billion in volume, which accounted for about 17 percent of overall commercial real estate investment. The current numbers (based on trailing four-quarter data) amount to just more than $60 billion and around 12 percent of overall volume.
The following gallery includes the top 20 countries listed in RCA's report.
https://www.nreionline.com/finance-investment/top-countries-investing-us-commercial-real-estate
David Bodamer | Sep 17, 2018
Several of our Pinellas International Council members attended this trade show at the end of May in Toronto. There is a possibility that our PRO Association will have a booth at this show next year. Our members that attended this show were able to see firsthand what Realtor®Quest had to offer. This show is one of the largest real estate trade shows in Canada. It offers Realtors the ability to interact with parliament and senior government leaders, network with other Realtors from around the world and learn about new technologies solutions as well as the ability to development lasting relationships with our friends in Canada. There were over 250 exhibitors in this year's show. Next year's show will be May 29-30, 2019. The Pinellas International Council will continue to update our members as to what our association will be doing for next year's show in Toronto. You can always follow us on the PIC Facebook page for all of our updated information: facebook.com/PinellasIC
Photo is from the June International Marketing Session on Canada. Thank you to Martha Vasquez, Monda WIlliams and Paul Hendriks, the PRO Affiliates and all the attendees. Great information was shared from them which they had obtained from attending Toronto's Realtor Quest. More photos on are shown on Facebook
Thank you to Carlos Fuentes, all of the attendees, the Pinellas Realtor Affiliates and Pinellas Realtor Organization for a great CIPS Americas course yesterday! The course was packed with a tremendous amount of useful information for anyone planning to conduct Real Estate business in Canada, Mexico, Central and South America. Carlos not only teaches the class but also adds so much personal experience. Historical and cultural influences, regional relationship, and investment opportunities were covered along with a special focus on Mexico.
The Certified International Property Specialist (CIPS) course on the Americas offers you practical information on working with Caribbean, North, Central and South American investors.  Historical and cultural influences, regional relationship, and investment opportunities are covered along with a special focus on Mexico.
SCHEDULE:
8:00 a.m. to 8:30 a.m.: Sign-in, networking, and breakfast
8:30 a.m. to 5:00 p.m.: Course, Light breakfast and lunch will be provided.
Seating is limited and registration is required. You MUST register in advance. Earn 7 hours of CE credit while gaining invaluable knowledge.
***This course is one of the courses required to earn the prestigious Certified International Property Specialist (CIPS) designation. The CIPS Network comprises 2,500 real estate professionals from 50 countries and is the specialty membership group for global business practitioners of the National Association of Realtors®. The CIPS® designation prepares Realtors® to service the growing international market in their local community by focusing on culture, exchange rates, investment trends, and legal issues. Click here for more information about CIPS and the requirements to earn this prestigious designation.
Our second is event is our monthly International Marketing Session. Seating is limited so you MUST register in advance. Thank you.
On October 18th the Pinellas International Council held it's monthly International Marketing Session with Martha Vasquez presenting on Canada. Martha shared how to connect with and do referrals with Canadian realtors, helpful websites, and much more in the hour long presentation. We had a great turnout. Thanks to our speaker, the Pinellas Realtor Affiliates and all those who attended this very informative presentation.
Come learn about tools available for marketing & working with Canadian buyers and sellers. This event is free but you MUST register in advance on the Pinellas Realtor Organization's website.
Light refreshments & wine will be served. October 18th from 3-4:30 pm. Hope to see you there!
Forget what you think you know about the best cities in the world – here are 10 that you'll want to keep your eyes on
These ten cities are set for great things over the coming years, and each has something unique to offer. Bogotá is an upcoming international tech hub, while Panama City is a playground for the rich and famous. Vienna and Porto are cultural hotspots, and Cincinnati is a sensational place to bring up a family. Read on for more on these on-the-up locations, and a glimpse of some hot properties on the market.
Vienna, Austria

Sophisticated, affordable, clean, safe, aesthetically exquisite, and socially democratic, it's little wonder Vienna regularly tops quality of life polls; the Mercer Quality of Life Survey recently named the Austrian capital number one in the world for the seventh year in a row. Geographically central, overflowing with work opportunities and excellent transport links, it has become a key European business hub. Equally, Austria now boasts one of the highest figures for GDP per head globally, according to the World Bank. A large student population ensures superb recreational activities and vibrant nightlife; Vienna's bar and multicultural restaurant scene is on the up, while the city's elegant café culture continues to flourish."A beautiful city steeped in history, Vienna draws in vast numbers of tourists every year and benefits hugely from this financially," says Julie Leonhardt LaTorre, Senior Vice President, Head of Operations, EMERIA, at Christie's International Real Estate. "The government pours money back into the city's infrastructure, meaning Vienna runs exceptionally smoothly, and residents have a very high quality of life."
Panama City, Panama

Boasting a great combination of city, beach, and rainforest in a gloriously tropical climate, Panama's economy is booming, partly due to the recent expansion of the Panama Canal, according to Bloomberg. Its capital is also rapidly becoming a playground for the super-rich. The new Soho Panama mall brought Chanel, Versace, Burberry, and Ladurée to the city, while the Ritz-Carlton hotel opens later this year. By 2024 its impressive transport, healthcare, and tax systems are expected to attract a further 7,000 super-rich residents. Meanwhile, a new Panamanian cuisine is beginning to emerge at hotspots like Manolo Caracol and Riesen.For savvy investors looking to acquire a luxury residence in this bourgening regional economic hub, Christie's International Real Estate affiliate Panama Premier Estates is marketing this stunning waterfront apartment, which sits proudly above Panama City. Fitted with three bedrooms and several expansive living areas, this contemporary home is ideal for those wishing to take advantage of everything this exciting city has to offer.
Auckland, New Zealand

The largest Polynesian city in the world, Auckland is a melting pot of international cultures. It also has one of the most business-friendly markets: the city accounts for 35% of New Zealand's GDP and is growing at 2.9% annually, attracting new investment and entrepreneurs from around the globe.Auckland ranked as the world's "hottest" market for prestige property this year in Christie's International Real Estate's 2016 Luxury Defined report. Strong local, expat, and overseas buyer demand fueled an incredible 63% annual increase in million-dollar-plus home sales.
"Living and working in Auckland means you get the best of both worlds – a bustling, modern city set in a stunning natural environment," says Kim Harris of Auckland-based Bayleys Realty Group, an affiliate of Christie's International Real Estate. "The city has a stable business environment, a growing economy, a diverse and skilled talent pool, a worldwide reputation for innovation, and an enviable lifestyle."
Its most popular areas include Waiheke Island with its vibrant arts scene; Grey Lynn, famed for its chic feel and international food; Viaduct Harbour, full of superyachts and elegant dining, and Mission Bay, which offers a relaxed beach atmosphere.
Lisbon, Portugal

The reigning European Entrepreneurial Region of the Year, Lisbon has worked hard to support domestic business and market itself as an accommodating place for entrepreneurs since the Eurozone crisis. Startup Lisboa has helped found hundreds of businesses, with around 30% of new entrepreneurs coming from abroad. People here are warm, friendly, and laid-back but also energetic and ambitious, and more and more high-tech, tourism, and creative start-ups are appearing. The city runs on a "work hard, play hard" ethic, with its golden beaches and 250 days of sun per year offering plenty of ways to unwind. Culturally, Lisbon has a thriving arts scene, booming nightlife, and a range of fantastic restaurants."A wonderfully good value coastal city with a relaxed vibe, beautiful beaches, a tremendous culinary scene, and terrific weather, more and more people are understanding how attractive Lisbon is," says Julie Leonhardt LaTorre, Senior Vice President, Head of Operations, EMERIA, at Christie's International Real Estate.
Cincinnati, Ohio, USA

Forbes recently named the Cincinnati-Middletown area the top up-and-coming city for college leavers, given the huge number of openings for graduates and a vibrant job market. The city is also an emerging food and drink capital: approximately 500,000 people attend Taste of Cincinnati annually, making it one of the largest street festivals in the United States. Key neighborhoods include foodie central Over-the-Rhine; European-style Mount Adams, full of young professionals and artisans; exclusive Indian Hill; well-educated Hyde Park; and family-oriented suburb, West Chester."The city borders northern Kentucky's lush Bluegrass region, where the conditions for breeding and racing horses are ideal. Several horse farms have recently been purchased by international buyers," says Kathleen Coumou, Christie's International Real Estate's Executive Director. "These clients can take advantage of the city life, fine dining, cultural amenities, museums, ballet, symphony, and major league sports."
Honolulu, Hawaii

The Hawaiian capital of Honolulu boasts great shopping centers, restaurants, and miles of beaches, leading to it being ranked one of The 50 best places to live in America by Business Insider. This modern Pacific city – which runs on a diet of tourism, entertainment, recreation, and exquisite scenery – also has superb air quality and low instances of cancer and heart disease."In addition to wonderful weather all year round and beautiful natural surroundings, Honolulu is an energizing, multicultural city," says Les Enderton, executive director of Oahu Visitors Bureau. Honolulu's art scene has also taken off in recent times.
Kahala Avenue, the most desirable street in Honolulu, is home to a wealth of luxurious homes including this modern, five-bedroom, single-level home designed by Geoffrey Lewis that features high cedar ceilings, and an open-floor plan allowing dynamic indoor–outdoor living. Currently marketed by Christie's International Real Estate affiliate Choi International, the outdoor pool includes water features and tiki candles, and steps opposite the property lead directly to the beach.
Calgary, Canada

The cool, cosmopolitan Canadian city of Calgary, Alberta, regularly ranks high on global living standard lists, and for good reason: low taxes, clean air, low crime rates, and an abundance of nature – the Canadian Rockies are an hour-and-a-half away by car – making life here easy to love. New businesses spring up daily, and, compared to Toronto and Vancouver, house prices here are low: the average price of a property in Calgary in the year to August 2016 was $457,000, significantly less than many other Canadian cities.The city is not only an auspicious destination for young professionals, but also for Canada's leading real estate market. With a secluded garden backing onto the Heritage Pointe Golf Course, this luxurious, three-bedroom residence is being marketed by Christie's International Real Estate affiliate The Alberta Collection. Expansive windows flood the open-plan, 3,830 sq ft property with natural light, and warm wooden furnishings and stone fireplaces lend the home a sumptuously rustic feel.
Bogotá, Colombia

Named by Forbes magazine as "the next capital of cool," Colombia's capital is an alluring mix of business and pleasure. Boasting a beautiful historic center, a thriving luxury shopping and dining scene, and an excellent cycling network, Bogotá is simultaneously becoming South America's newest tech hub – Google, Facebook, and Microsoft have all opened offices, while local start-ups are booming. Huge improvements to security and stability have made Bogotá more attractive to both international investors and overseas home buyers, and and has boosted quality of life immeasurably."The attitude of people in Bogotá is very driven, entrepreneurial, family-oriented, and outdoorsy. In terms of neighborhoods, Zona G is known as the Gourmet Zone, where the high-end and up-and-coming restaurants are located. Meanwhile, Zona T (which has a T-shaped area at its center) is most recognized for exciting bars and the best nightlife," says Rick Moeser, Christie's International Real Estate's Executive Director for the Southeast Region, Caribbean, and Latin America.
Porto, Portugal

Recently named "Europe's most compelling new food destination" by The Wall Street Journal, Porto's restaurant scene is catching up with its outstanding wines, and the city is quickly shedding its title of "Lisbon's little sister." Portuguese chefs such as Nuno Mendes in London and George Mendes (no relation) in New York, have put the country's cuisine firmly on the global food map. People are now flocking to sample both Porto's cellars and dining halls, where the focus is on excellent local produce and "urbane rusticity."Laid-back and low-key, Porto ripples with cobbled streets, Baroque churches, Art Deco architecture, food markets, jazz bars, exhibitions, and music festivals such as Primavera Sound. For those looking to embrace the region's charms as a permanent resident or second-home owner, this traditional Portuguese quinta ("country estate") in the Maia region just north of Porto may entice. Marketed by Christie's International Real Estate affiliate Luximo's, it has 10 bedrooms, eight bathrooms, a swimming pool, tennis court, and winemaking facilities attached to its own vineyard.
Valencia, Spain

Hit hard by the 2008 property crisis, Spain's historic city of Valencia is now overflowing with real estate bargains, luring young Spaniards from other cities as well as international young professionals keen to take advantage of the coastal city's low cost of living, warm climate, and attractive culture. Its rich and storied history lends itself to an extraordinary mix of cultures and styles, most identifiably in the city's architecture, which ranges from old fishermen's cottages in the Cabañal, to ultramodern flats overlooking the City of Arts and Sciences center, and beautiful façades in Carmen old town."Valencia is considered the most creative city in Spain. The way of life here is ideal for families due to the quantity and quality of schools – including international schools – and the many leisure opportunities," says Francisco Ballester of Rimontgó, Christie's International Real Estate's affiliate in Valencia, Spain.
The city ranked as the world's top "comeback" property market in the 2016 Christie's International Real Estate Luxury Defined report, and posted an incredible 89% annual increase in luxury home sales. Thanks to a weak euro, property prices below the 2007 peak, and a surge in overseas visitors, Valencia's luxury housing market is likely to continue on its upward trajectory.  
http://luxurydefined.christiesrealestate.com/blog/luxury-lifestyle/10-cities-to-watch-in-2017
The luxury real estate market in the Great North is white hot with Toronto retaining it's top spot. Here's why.
anada has it all: Natural beauty, a pristine environment, sizzling culture, political stability, strong employment, educational excellence, an active outdoor lifestyle, and a currency exchange that welcomes the international real estate investor.
As we look ahead to next year's Luxury Defined, the definitive global report on prime real estate worldwide, Christie's International Real Estate checked in for an interim report from our top performing market of 2014.
THE STATE OF CANADA'S LUXURY REAL ESTATE MARKET: SEE THE INFOGRAPHIC 
Toronto not only retains its lofty standing, incredibly, the luxury property market is even hotter than it was a year ago. Last year, Toronto's 31 Days on Market, the time it takes to sell a luxury home, was half of second place San Francisco's 71 days. The Christie's International Real Estate Affiliate in Toronto, Chestnut Park, recently noted that in 2015 the number has dropped lower – to 26.
Fueling these sales is the keen interest from Chinese buyers and an appreciation of hard assets, such as art and real estate, as a reliable investment option over the long term, especially when markets are volatile, as they have been in China. These buyers, however, are not strictly investors but rather are moving their families and living here, drawn by the top-notch schools, the clean air, and sense of safety. Vancouver and Toronto are top destinations for the Chinese buyer.
In fact, Toronto leads the other major Canadian markets with a 55% leap in million dollar sales for the first half of the year and a 52% jump in sales over $2 million. More recently, in September, Toronto posted 32 sales in excess of $3 million, which is up from 25 the year prior. Chestnut Park reports that most of the transactions at this price point sold over asking price. The city is on track to pass the mark of 100,000 total sales for the year, which would shatter the previous record of 93,000 set in 2007.
Toronto did not have Canada's top sale. That honor went to Vancouver when Mailin Chen, a businessman from Mainland, China, who already resided in Canada and operates a company there, purchased an estate for $51 million. That said, the average price of a freehold detached home in Toronto was $1 million in September, which is an historic breakthrough at that price point.
"I would say, however, that $3 million and up defines the luxury market in this category," says Chris Kapches, President of Chestnut Park Real Estate Limited in Toronto, Ontario, Canada. "For condos, I would put the luxury price point at $2 million. This is an attractive alternative to freehold in that the entry point is more accessible and while the demand is high, with multiple offers on most transactions, the city's inventory is growing to satisfy that demand."
As the city itself becomes less affordable, the outlying areas are seeing renewed interest from buyers. Not only are prices more attractive, Toronto's Land Transfer Tax, which would translate to $100,000 on a $2 million home, simply goes away on transactions outside the city limit. Chestnut Park reports an explosion in Collingwood and Hamilton where people are purchasing homes for a third of the price and starting businesses and professional practices in retail space that is less expensive as well. One result: in October a home in Hamilton listed at $599,000 sold for $810,000 after 17 offers.
Notable markets also experiencing this ripple effect are Montreal. Our Affiliate, Profusion Realty, has noticed that foreign investors, including a growing number of Chinese buyers, are coming to see the value proposition of to purchasing in a city as vibrant as Toronto or Vancouver but at a fraction of the cost.
In Victoria, sales are also up due to a phenomenon we call "Lifestyle Arbitrage". This is when sellers opt to cash out of their current residence and relocate to a lower-priced home while maintaining their present lifestyle with considerably more money in the bank. Our Affiliate in Victoria, Newport Realty, is experiencing this a citizens of Vancouver choose to take advantage of the city's real estate boom, international demand and rising prices then relocate to Victoria. As a result, prices is this bucolic corner of Canada are going up, including the record sale of $7.3 million achieved by our Affiliate over the summer. This is the highest price posted in the past eight years.
The drop in oil prices has hit Calgary hardest in Canada with sales down 28% in the $1 million-plus range and down 38% in the $2 million-plus range. Our Affiliate, Semrau & Associates, reports, however, that some affluent buyers are purchasing teardown properties near the city center and building custom homes.
As with any white-hot real estate market, speculations of an impeding bubble burst in Canadian real estate have proven irresistible to journalists around the world. That said, in the foreseeable future, there appears to be no change in the forces driving the market to these heights. The low value of the Canadian dollar creates a value proposition for international investors. The country is projecting (and preparing for) an increased number of foreigners in 2015 – 285,000, to be precise, compared with approximately 260,000 in 2014. And as political unrest continues around the globe, more people are likely to agree with a United Nations report naming Canada one of the world's top places to live.
Top Listings from our Canadian Affiliates:
Victoria, British Colombia, Canada
http://luxurydefined.christiesrealestate.com/blog/market-insights/canada-reigns-global-stage

This Thursday, August 11, 2016 from 8:00am – 5:00pm, the Pinellas International Council will hold another Certified International Property Specialist course-The Americas and International Real Estate. It will be held at the Pinellas Realtor Organization (PRO) at 4590 Ulmerton Road in Clearwater.
SPEAKER: Jorge Cantero
Jorge is licensed in real estate in the state Florida since 1985, and previously a recipient of a New York State Broker's License. Mr. Cantero's international experience prior to that was a result of being involved in the chemical industry with a series of multinational companies, and having extensively traveled in Europe, Latin America and Asia.
Mr. Cantero's specializations include residential resales, marketing of foreclosures; and in particular serving inbound international investors and residential real estate exchangers.
Mr. Cantero is a Past President of the Residential Association of the Miami Association of REALTOR®, and was the recipient of the Association's Educational Award in 1994, and of the REALTOR® of the Year Award for 1995. Furthermore, he is a member and director of numerous committees of the Miami Association, Florida Association and National Association of REALTORS®.
In addition to having earned the designations of Certified International Property Specialist (CIPS), Certified Real Estate Brokerage Manager (CRB), Certified Residential Specialist (CRS), and Graduate, REALTOR® Institute (GRI), Mr. Cantero holds a Master Degree in Chemical Engineering from New York University (NYU), 1972.
SCHEDULE:
7:30 a.m. to 8:00 a.m.: Sign-in, networking, and breakfast
8:00 a.m. to 5:00 p.m.: Course
Light breakfast and lunch will be provided.
Seating is limited and registration is required.
REGISTRATION:
PRO Members ($95):
Click here to register.
~~~PRO Members – would you like a scholarship to help pay for this course? The REALTOR® Professional Development Scholarship is available for you, courtesy of the Pinellas REALTOR® Foundation and the Affiliate Business Partners of PRO. Click here to learn more and apply. Note: the scholarship does not cover any additional costs associated with obtaining the certification. If you're interested in the scholarship, REGISTER AND PAY FOR THIS COURSE FIRST, then fill out the application on the webpage linked above. We request that you register and pay for the course first to guarantee your spot since scholarships and seating are limited. If you are awarded, we will issue you a check.
Non-PRO Members ($95):
Click here to register.
Justin Trudeau said last month he would remove the visa requirement for Mexicans
Mexico News Daily | Tuesday, October 20, 2015. President Enrique Peña Nieto made a telephone call to Canada last night to congratulate the winner of yesterday's federal election, one of whose campaign promises was to remove the controversial visa requirement for Mexican visitors. Peña Nieto spoke with Prime Minister-elect Justin Trudeau shortly after the Canadian politician and leader of the Liberal Party gave a victory speech in Montreal.
Trudeau came from behind to win a majority government, taking power from the Conservatives under Stephen Harper and pushing aside the previous front-runner, the New Democratic Party. In a statement, Peña Nieto said Canadians and Mexicans enjoy a historical friendship that can be further strengthened through political, economic and social ties. Canada is Mexico's third largest trading partner and its fourth largest source of direct foreign investment.More than 96,000 Mexicans live in Canada, the second largest Mexican community abroad, after the U.S.
Meanwhile, 60,000 Canadians live full-time in Mexico and many more visit. Last year, 1.7 million Canadian tourists visited Mexico, making Canada this country's second-largest source of foreign visitors, again second to the U.S.President Peña Nieto said via his Twitter account the two countries have the opportunity to begin a new chapter in their relationship, one that has been rather frosty in recent years though he did not say so. Relations soured after the Canadian government in 2009 set a new rule requiring Mexicans to obtain a visa before entering Canada.Trudeau said in September he would remove that requirement if elected. Accusing Conservative leader Stephen Harper of having soured relations between the two countries, he promised to "do right by our continental neighbor," according to a report by The Canadian Press.He observed that since both nations are members of the North American Free Trade Agreement there should not be travel barriers for citizens. – See more at: http://mexiconewsdaily.com/news/visa-opponent-wins-election-in-canada