You are currently browsing the tag archive for the 'Things to do and see in St Petersburg' tag.
A few weeks ago, after attending a Pinellas International Council event, I stopped in at the Train Station. I have loved this building since moving to St Pete 11 years ago and am so happy that it is being used for such great things.
I absolutely love this quote from Keep St Pete Lit's website, "Do you read? Do you write? Do you live in or around St. Petersburg? Well then, welcome to Keep St. Pete Lit, where we celebrate and promote the area's literary community. Whether you're a writer, a reader or just love the arts, we want you to help us Keep St. Pete Lit. Read and Write on, my friend!" I come from a family of writers, avid book readers, former book reps and bookstore managers. My biggest moving expense is always books & records!
Keep St. Pete Lit wants to instill a love of reading, writing and storytelling in all  generations in the Sunshine City but now has special programs for the younger generations. Keep St. Pete wants to help children find their creative gifts with a new week-long summer camp.
The organizers behind the camp want to ensure that this opportunity is open to all children and families interested. So Keep St. Pete Lit is offering two Creative Writing Summer Camp tuition-free for low income families at the Morean Center for Clay.
They're accepting 15 students each week ages 9-12. To help cover the cost of teacher's salaries, supplies and rent, KSPL launched an online fundraising campaign. So far, they've raised $745 of a total $3,000 goal. A $100 donation sponsors one child.
The first camp runs from July 17-21, the second runs from July 24-28 at the Morean Center for Clay (420 22nd Street South). The creative writing workshop sessions begin at 9:30am and end at 12:30pm each day. To learn more visit  http://keepstpetelit.org/
Starting off on Friday, March 31st 7-9pm -2157 !st Ave S, St Petersburg, FLORIDA
Funky Film and Flea Market at Black Crow Coffee Roasting
Shop at Black Crow Coffee Roasting & watch a class B movie. The Night BoHo Market will have booths set up for local vendors including St. Pete Ferments, 9 Lamps, Anchor Skate Supply, Black Moth Candle Company, Bluebird Books & more.  The B-movie classic is Jesse James and Frankenstein's Daughter. Urban Brew & BBQ will be serving food.
Saturday, April 1st
Tampa Bay Rays Kids Pep Rally at Tropicana Field 10am-1pm
Attend the Kids Pep Rally, presented by Sagicor Life Insurance Company. Free gift for all kids 14 and under. Family oriented entertainers & games, plus kids get to run the bases at Tropicana. Hot cool is that?!?!
Tiny Home Festival at St. Pete Eco Village  10am-6pm 302 15th St N
Learn about the Tiny Home & see some tiny homes. Learn from experts who have studied & made the transition to tiny living. For me-my tiny home is going to have to be on or near the water for it to work.
St. Pete Indie Market in the EDGE District 11am-4pm. 1133 Baum Avenue North.
Local vendors in the Burg gather on Baum Avenue between 10th & 11th Streets N outside of Green Bench Brewing.  Fine art, skateboards, cards, candles, vintage items, furniture, & much more.
Orchid Lei Making Class at Museum of Fine Arts 11am-noon 255 Beach Dr NE
Leis are associated with the graciousness of Hawaii. The MFA, in honor of Art in Bloom, invites you to make your very own orchid lei. Classes are limited to 30 individuals, ages 7 and older. All supplies included. $20 for MFA members, $30 for non-members. Must register in advance.
Feast with the Beasts at Lowry Park Zoo Saturday & Sunday 4-9pm, 1101 West Sligh Ave, 
Tampa's Lowry Park Zoo is hosting its brand-new food, spirits & wine fundraising festival, Feast with the Beasts! Unlimited sips & bites from restaurants in Tampa among the dinosaurs & live entertainment. Help save animals.
Tampa Bay Rowdies vs Toronto FC II 7:30pm Al Lang Stadium, 230 1st St SE
"Pack the stadium and help show support our local soccer squad as they make the push to join Major League Soccer!" so sayth the Rowdies
Sunday, April 2nd Opening Day for Baseball 
The Rays regular season begins this Sunday at Tropicana Field against the New York Yankees. Support your team!
There is always a special kind of excitement in the weeks leading up to the race. Our city's streets are turned into a 1.8 mile racetrack along the waterfront. The track has 14 turns and goes past the Dali Museum, Mahaffey Theatre, around Pioneer Park, along the waterfront past the St Petersburg Harbor & Marina and onto the runways of Albert Whitted Airport. The races include Verizon IndyCar Series, Pirelli World Challenge, Speed Energy Stadium Super Trucks, Indy Lights & Pro Mazda. It has been fun to walk down the middle of the downtown city streets with partial track walls closing in on both streets. I have lived here for 11 years now & I still find all of this so cool.
People come from all over the world to see this race. Some watch from the track stands, others watch from their boats, and some watch from their condos balconies. Of course, it will also be shown on national TV. I will go into the grounds on Friday where one can see the cars up close & sometimes even meet the drivers before or after their practice & qualifying runs.  On Sunday, I will be on the top floor of my parents' condo building watching with great glee as the race speeds past the building on 2 sides with 2 hairpin turns. Yes, it IS noisy but oh, so awesome!
You can purchase tickets & get more info at  http://gpstpete.com/  in advance or at the gate.
Please come join us this evening for networking, eating, drinking & visiting the Museum of Fine Arts at a reduced price. Held on the steps of the museum-right across the street from our Coastal Properties Group-Christie's International Real Estate office on Beach Drive in downtown St Petersburg. Last month, a great time was had by all.
Grateful Dead-Themed Pub & Lounge has opened in St Petersburg, Florida. Grateful Fed is on the ground floor of Urban Style Flats at 300 10th Street South. For late night, the restaurant will be one of the first St Pete places to offer homemade food until 4am, but will deliver food until 5am. What? Now that could be really good. I know some pub-crawlers, students, swing shift employees & service workers from pubs, restaurants & bars who will definitely like that!
The idea for this is Sean Ford, former executive chef at Tryst. He saw the possible need for late night comfort and healthy food in the city's downtown area. Serving burgers and wings but also some healthier things like red quinoa/grilled vegetable burrito with alfalfa sprouts, heirloom tomato and avocado. I notice that there is a Grateful Fed in Kelowna, British Columbia, Canada too. I wonder if they are connected.
"The restaurant scene has expanded in St Pete, but not for late night workers or those wanting healthy delivery," said Ford in a press release. "It's nearly impossible to eat healthy after hours and no one delivers commissary."
Grateful Fed also has a small store stocked with some snacks, toiletries and the like. The store will deliver until 5am. A full liquor bar will serve some signature cocktails and craft beers.
The Sunshine City bringing eclectic small business downtown. Go St Pete!!
Current hours:
Monday through Thursday: 4pm-4am
Saturday through Sunday: 12pm-4am
Delivery available until 5am Monday through Thursday, Saturday and Sunday
To learn more about the concept follow Grateful Fed on Facebook.
Sacred Art Tour of Tibetan Monks 2017
From January 31-February 5th, Florida CraftArt welcomes eight exiled Tibetan Buddhist Monks from the Drepung Gomang Monastery in India who will create a Sacred World Peace Sand Mandala that was designed by the Dalai Lama and depicts all religions in harmony.
World Peace Sand Mandala
Saturday, February 4, 2017 10:00am
Creation of Mandala
Sunday, February 5, 2017 12:00pm
Finalization of Mandala
Sunday, February 5, 2017 1:00pm
Dissolution Ceremony
During the closing ceremony on Sunday, February 5 at 1 p.m., the monks will dismantle the mandala, sweeping up the colored sand to symbolize the impermanence of all phenomena. It is meant to be a teaching to show that everything that exists has a beginning, a middle and an end. Then monks will then lead a procession to Tampa Bay where they will deposit the sand and perform a Buddhist blessing.
Joe Turner's Come and Gone – Saturday & Sunday 3pm
American Stage Theatre Company at Raymond James Theatre-163 Third St. N, St. Petersburg
August Wilson's Century Cycle, owners of a boarding house play host to a makeshift family of people with connections to slavery. Some stay days, some longer. Through Feb. 26. $39-$49.
The Golden Ticket – Saturday
Coliseum-535 Fourth Ave. N, St. Petersburg
The 86th annual All Children's Hospital Charity Ball features dinner, dancing and an auction. Benefits Johns Hopkins All Children's Hospital. Starts at 6 or 6:30 p.m. $250.
Frida Kahlo at The Dali     through April 17th, 2017  http://thedali.org/   downtown waterfront of St Pete
This exhibits gives us some insight into the extraordinary career and life of the great 20th century Mexican artist. More than 60 Kahlo pieces are on display, including 15 paintings, seven drawings and numerous personal photographs from the celebrated female artist. The outdoor portion of the exhibition includes a special collection of flowers and plants representative of those in Kahlo's own garden at Casa Azul. I have been lucky enough to visit her beloved Casa Azul in the Coyoacán district of Mexico City with a dear friend. I was in cielo (or heaven)!
Happy New Year!  ¡Feliz año nuevo! Frohes neues Jahr! Bonne année! Feliz Ano Novo!
Ευτυχισμένο το νέο έτος! Athbhliain faoi mhaise daoibh! Godt nytt år! Manuia le tausaga fou!
Felice anno nuovo! 新年快乐!Xīnnián kuàilè!  明けましておめでとうございます!
Do you need some ideas on where to celebrate this New Year's Eve? From First Night to rooftop parties to white sand celebrations, here are some of the many ways to ring in the NEW YEAR:
  First Night St. Petersburg's 24th Annual New Year's Eve celebration of the Arts. A family-friendly event featuring live music, entertainment, drama, dance, games, art, fireworks, musical petting zoo, a poetry celebration at Studio@620 and a New Year's Salsa at Museum of Fine Arts.  The festivities begin at 4pm and run through midnight.  Day of tickets are $15 for adults, $10 for children (6-12) and children 5 and under enjoy the events for free. http://www.firstnightstpete.com
New Year's Eve Takes Flight at Loews Don CeSar, St Pete Beach
Have your "passport" & your imagination ready to return to the Golden Age of travel without leaving the white sands of St Pete Beach. "Experience the flavors of Havana, the revelry of New Orleans and immerse yourself in the glamour of Mumbai's Bollywood". Enjoy a premium open bar, action stations, hors d'oeuvres and decedant desserts throughout the entire 5th Floor of the classic 1920's elegant Pink Hotel. Dance to the sounds of Blonde Ambition, playing top 40, pop, rock, country and cross-over Latin music hits along with our top dance DJs. Event runs from 9pm-1am. Tickets are $229 per person. Loews Don CeSar, 3400 Gulf Boulevard.
The Laser Comedy Show at Unscripted Theatre, St Pete
Before you ring in the New Year, see the show Chicago can't stop talking about. Chris Fair brings his incredible improv talents to the Burg for the Laser Comedy Show, a glow in the dark etch-a-sketch show that illustrates an improvised story. Shows at 11am and 2pm. Tickets are $10 online, $15 at the door OR two tickets from $25. Unscripted Theatre, 14 18th Street South.
The Witch's New Year's Eve Private Party, downtown St Pete
Join the Ale and the Witch as they close out 2016 with their traditional house party. Only 60 seats are sold and the ticket enables full access to all items at the bar. Event runs from 8pm-1am. Tickets are $66 and are available for purchase at The Ale and The Witch, 111 2nd Avenue Northeast.
Toast by the Coast New Year's Eve Party at TradeWinds, St Pete Beach
TradeWinds Island Resorts on St. Pete Beach hosts their annual gala in the Grand Ballroom, featuring an open bar, an extensive hors d'oeuvres buffet, and dancing to live music from Motel Funk. From 9pm-1am. Click HERE for more details. TradeWinds, 5500 Gulf Boulevard.
New Year's Eve Havana Nights at The Canopy
Join The Canopy for the hottest New Year's Eve party in the Burg. Enjoy two floors of open bar, hors d'oeuvres, dinner buffet, live band in the grand ballroom, DJ on the rooftop and a champagne toast at midnight. Doors open at 8pm. Tickets are $182.65 in advance, $195 at the door if available. The Canopy at The Birchwood, 340 Beach Drive Northeast.
Swingin' in the New Year at the St. Pete Coliseum
All-ages welcome to dance to the music of Mitch Woods and his Rocket 88's Band. Balloon drop, party favors, noisemakers, chocolates, prize giveaways, cash bar. PLUS a vintage fashion photo shoot and contest, so dress accordingly! Doors open at 7:30pm, with a swing dance lesson from 8-9pm. The party continues until 1am. Tickets are $30. St. Pete Coliseum, 535 4th Avenue North.
Taste of Bavaria Party at Hofbrauhaus, St Pete
Welcome in 2017 with a taste of Bavaria featuring live German music a balloon drop and a champagne toast. Order all three of the special courses & receive a free bottle of champagne with two Hofbrauhaus flutes, midnight balloon drop and champagne toast. Click HERE to make your reservation or call 727.898.3333. Hofbrauhaus, 123 4th Street South.
DAYA at Jannus Live, downtown St Pete
High-energy dance party for anyone 18+, Oh and it's "All You Can Responsibly Drink" for the 21 and older crowd. Music by DJ T-Quest, DJ Knex, and  DAYA. Gates open at 8pm. $20 for 18+, $30 for 21+. Click here to purchase. Jannus Live, 200 1st Avenue North.
Gatsby Gala at Mastry's Brewing, St Pete Beach
Mastry's Brewing Co on St. Pete Beach hosts a 1920's-style evening featuring a new Berliner beer release called "Bubbly," tapas, photo booth, and DJ. Free entry from 7pm-1am. Parking on-site is limited; additional parking can be found at the community center one block behind the brewery. Mastry's Brewing, 7701 Blind Pass Road.
Marchand's New Year's Eve Party at The Vinoy, downtown St Pete 
Special hors d' oeuvres from 8-8:30pm. Food stations will be open from 8:45-10pm. Food options include: seafood raw bar, beef tenderloin, herb crusted lamb, butter champagne poached lobster. The dessert at 11pm, featuring dark chocolate chambord truffles, black forest cupcakes, bourbon old fashioned bon bons, drunken cherry tartlets, passion fruit custard, broken vanilla macaroons and more. Click HERE for a full menu. $150 per person. Black tie optional. Call 727.824.8072 for reservations. The Vinoy, 501 5th Avenue North.
The 360 Rooftop Lounge at Kimpton Hotel Zamora, St Pete Beach
Unrivaled views of St. Pete Beach & the fireworks. Includes an open well bar, decadent desserts and a champagne buffet. Food and drink specials start at 4pm. The Boogie Nights rooftop celebration featuring music by The Hunks of Funk begins at 9pm. $175 all inclusive, in advance online. $250 at the door. 360 Rooftop at Kimpton Hotel Zamora, 3701 Gulf Boulevard.
****Don't drink and drive! Use SPRides downtown or Florida Free Rides at 727.512.4765. Or use Uber and Lyft & local cab companies. Help keep everyone safer.
Happy New Year!  ¡Feliz año nuevo! Frohes neues Jahr! Bonne année! Feliz Ano Novo!
Ευτυχισμένο το νέο έτος! Athbhliain faoi mhaise daoibh! Godt nytt år! Manuia le tausaga fou!
Felice anno nuovo! 新年快乐!Xīnnián kuàilè!  明けましておめでとうございます!
Saturday, November 26, 2016
Shopapalooza Part II
Skip the mall & the crowds. Support the local shops & businesses. Launch the holiday shopping season!  LocalShops1's biggest event of the year brings together locally owned shops, restaurants, art galleries, service providers, and community organizations offering great shopping discounts!  Prizes and surprises during the 7th annual LocalShops1 community festival, featuring more than 130 local businesses, artists, food trucks and nonprofits! Estimated attendance is 5,000+ shoppers each day. 10am-7pm. South Straub Park, 198 Bayshore Drive Northeast., St Petersburg,Florida
Around the World at Great Explorations Children's Museum
A journey around the world-explore flags, foods, fun and friends from all over the globe! Make global granola, learn Chinese calligraphy, practice origami and more! 10am-2pm. Great Explorations, 1925 4th Street North, St Pete
Classes at Pinot's Palette, 1572 Central Avenue:
Happy Snowmen
Nothing jollier than a happy snowman, except 3 happy snowmen. Come paint this cheery trio at Pinot's Palette! Noon-2pm. $35 per painter. Jolly Christmas Lights
The Holidays come but once a year! Share it with someone special while decorating your own Christmas tree with twinkling lights. 6-8pm. $35 per painter.
St. Pete Preservation Walking Tour – Historic Kenwood
Come along on the St. Pete Preservation tour of Historic Kenwood. Volunteer guide and Kenwood resident Richard Ahlfeld will lead this tour, telling the stories of Kenwood's founding in the early 1900's as St. Petersburg's first "suburb" neighborhood for year-round residents. He'll also point out out the design details of Craftsman, Tudor, four-square, prairie, colonial, and other architectural styles that earned this neighborhood a place on the National Register of Historic Places. Runs from 10am-noon. Free to SPP members or Historic Kenwood Neighborhood Association, $10 for non-members. Begins at Craftsman House, 2955 Central Avenue.
Shop the Blocks – Grand Central District
Shop small in the Grand Central District when you visit our collection of vintage and specialty shops, bars, breweries and studios. Wear a local t-shirt and get 10% off at participating shops! From 11am-6pm. Grand Central District – Central Avenue from 16th Street to 31st Street, St Pete

Snow, Santa and Holiday Carolers at Sundial St. Pete
The courtyard at Sundial St. Pete will transform into a Winter Wonderland this Saturday. Santa will make his debut appearance at Sundial Saturday night to take photos with families and kids. Snow will cover the courtyard and magical holiday lights will illuminate downtown. 5-8pm. Sundial St. Pete, 153 2nd Avenue North.
Free Show: Dead Dove with J. Klein at Green Bench Brewing
Dead Dove is the story of love and danger in a violent wasteland created by massive solar flares that eliminate electical current, and turn humans into survivors, or savages. The rock album included is written by Dead Dove the band, and chronicles this amazing struggle against post-apocolyptic Savages, the duty of the 3 main characters Justin, Evan, and Scotter to bring Earth's electric grids back online, and to save the world from destruction. Concert from 8-11pm. Green Bench Brewing, 1133 Baum Avenue North.
'Tis the Season at Sundial – Santa Visits the Courtyard
The snow will be falling this season on to the Sundial courtyard! It's time to finish your wish list and tell Santa in-person all of the toys and goodies that you would like to see under the tree. Santa will be appearing Thursdays, Saturdays and Sundays from November 27 through December 24 in the courtyard. He'll be in the courtyard from 1-5pm on Sunday. Sundial St. Pete, 153 2nd Avenue North.
Art, music, sports, museums & beaches… there's so much to do! What are you up to this weekend? Gorgeous sunny day-get out there & enjoy it!!
Arts Alive: Free Museum Day in the Burg
St Petersburg celebrates the arts. Visit 9 museums for free between 10 & 3 today. Participating museums include:
Creative Clay, 1114 Central Avenue
Dr. Carter G Woodson Museum, 2240 9th Avenue South
Florida CraftArt, 501 Central Avenue
Florida Holocaust Museum, 55 5th Street South
Morean Arts Center, 719 Central Avenue
Morean Arts Center for Clay, 420 22nd Street South
Museum of Fine Arts, 255 Beach Drive Northeast
St. Pete Museum of History, 335 2nd Avenue Northeast
The Dali (Pinellas Country residents only), 1 Dali Boulevard
For more information:http://events.stpete.org/events/1894  Park in downtown garages and ride the St. Petersburg Trolley Downtown Looper or Central Ave. Trolley routes to most locations. www.stpetetrolley.com
Central Avenue Solstice – Eight Mile Long Street Festival
The 2nd Annual Central Avenue Solstice is an all-day free celebration along Central Avenue featuring arts, music and more. The event begins on the far east end of Central Avenue and moves west to the Gulf of Mexico as the sun sets. The solstice festival starts in South Straub Park and ends in the West Central Village Sunset park for a free screening of the film Big, presented by St. Petersburg Preservation. The yoga session in South Straub Park from 7-9am. After, restaurants along Central Avenue will feature $5 Sunny Side Up Breakfast specials from 8-11am, and $7 High Noon Lunch specials from 12-2pm, loads of art, four stages of live music, more food, and more drink, along the entire route of Central Avenue. For more information: www.centralavenuesolstice.com
TBBCA Chalk Walk Festival
A celebration of Live Art as 10 talented, commissioned chalk artists bring amazing drawings to life. TBBCA Chalk Walk is a free, family-friendly, accessible community event enjoyed by people of all ages and levels of art appreciation.Presented in partnership with the Tampa Bay Businesses for Culture and the Arts and the St. Petersburg Arts Alliance. Runs from 10am-5pm. South Straub Park, 250 Beach Drive Northeast.
Keep St. Pete Lit Presents: City-Wide Read and Write In at South Straub Park
Keep Saint Petersburg Local, Keep St. Pete Lit, and Saint Petersburg Public Library System present a program of the Read Local St. Pete Initiative with a City-Wide Read and Write-In at South Straub Park. Bring your picnic blankets, favorite books, or notepads. Relax in the grass and allow your imagination to bask in the sunshine and fresh air. They will have a special area for writers with writing prompts to get your imaginations brewing. Runs from noon-5pm. South Straub Park, 250 Bayshore Drive Southeast.
Tampa Bay Rays vs. Boston Red
September 24 – 6:10 pm
The Many Faces of Casa Masquerade Benefit
September 24 – The Many Faces of Casa Masquerade
St. Petersburg Yacht Club, 11 Central Ave., St. Petersburg, FL starts at 6:30 pm
A fundraiser benefiting CASA in memory of Stacey J. Plummer, who lost her life to domestic violence on September 24, 2006.
.
Bourbon, Beer and Bluegrass at The Vinoy (Friday and Saturday)
The Vinoy Renaissance Resort & Golf Club, in partnership with Bluegrass bands Wood & Wire, Highway 41 South and Town Mountain present a special "Beer, Bourbon and Bluegrass" event. This special concert series takes place on the weekends of September 23-24, September 30-October 1,October 7-8. This weekend, Wood & Wire will perform live from 6pm to midnight both Friday andSaturday. the dinner and concert series includes five dining stations, a full bar and bourbon and beer flights/tastings. Tickets are $64 each. The Vinoy, 501 5th Avenue Northeast.
So many great things to enjoy this Fourth of July weekend in St Petersburg, Florida:
Friday, July 1st, 2016
Winesmith Sample wines from Spain to France, plus Sonoma, from around the world. $14. 1620 Central Ave., St. Petersburg, Grand Central District
Vans Warped Tour 2016 at Vinoy Park Assuming We Survive, Sleeping with Sirens, The Maine, and more bands perform today. Doors open at 11am. Tickets start at $37. 701 Bay Shore Drive NE
First Friday-FREE event on Central Avenue. Live music, drinks, local vendors booths and more. Begins at 5pm. between Second and Third Streets on Central Avenue. Proceeds from beer and wine sales benefit area organizations. Live music by the Tempests.
Up the Ante Concert Series at Fubar Performances by Mosquito Teeth, Blonk, Teacher Teacher, &Yogurt Smoothness. 9pm. Tickets start at $5. 658 Central Ave
Jannus Live Performance by In This Moment, Hell Yeah, Shaman's Harvest, &Sunflower Dead. Show starts at 7:00 p.m. Tickets $30.75. 200 1st Ave N
Tampa Bay Rays vs Detroit Tigers at Tropicana Field (All Weekend)  Click HERE for tickets and game times. Tropicana Field, 1 Tropicana Drive.
Fourth of July Weekend at The Ale and The Witch hosts 4 concerts in 3 days. Special Cigar City taps will be flowing each day. TC Carr, Ari and the Alibis, AB+ Positive and others. The Witch's BBQ Den will serve $1 beer boiled hot dogs.  2nd Avenue NE
South Pacific at Palladium Theater (Friday and Sunday)  St. Pete Opera presents the musical adaption of the Pulitzer Prize winning novel Tales of the South Pacific. 7:30pm on Friday, Sunday at 2pm. Tickets start at $22. 253 5th Avenue North.
A Tale of Two Cities at American Stage Theatre (All Weekend) An aspiring drag queen named Jerry opens his door and finds a baby left on his doorstep. "He's a straight baby, but we can co-exist. I know it can be done." Jerry proceeds to tell the baby a Grimm's fairy tale, but when this fails to stop the baby's crying, he performs the entire narrative of Dickens' classic of the French revolution, playing all the characters in only 90 minutes! Mark Chambers, the actor who played Jerry on our stage twenty years ago, will reprise his role. Click HERE for tickets and showtimes. 163 3rd Street North. 
Saturday, July 2nd, 2016
Flamingos Forever at Sunken Gardens Learn all about Flamingos, up close visit with the new flock of Flamingos. Why do flamingos stand on one leg? How far they can fly? Games and crafts. 10am-noon. Free with admission to the garden. All ages welcomes. 1825 4th Street North.
Dali Museum

 9:30am  Families with children ages 6 to 12 can privately explore the galleries before the museum opens. Reservations required and regular admission applies.
1 Dali Blvd. (Bayshore Drive SE and Fifth Avenue SE)
Make and Take Saturday  Museum of Fine Arts 255 Beach Drive NE. Create your own masterpiece inspired by works in the museum's collection. For ages five and older, with families encouraged to participate and no registration required. Supplies are provided. Included with museum admission
Brocante Market Brews and BBQ Block Party (Saturday and Sunday)  BBQ Block Party on Saturday. There will be food, drinks, games and more. The market runs from 9am-7pm on Saturday, 9am-5pm on Sunday. 2200 2nd Ave South. 
Block Party at 3 Daughters Brewing  Across the street from the Brocante Market. Live music, beer and BBQ. 11am-5pm.  222 22nd Street South. 
St. Pete Indie Market at Morean Center for Clay   Best local makers and artists in Tampa Bay get together. Enjoy the Urban Restaurant Group food court and pop up bar by The Bends. 11am-4pm. 420 22nd St South. 
Tampa Bay Rowdies vs Jacksonville Armada FC and Post Match Concert with Flo Rida and fireworks at Al Lang Stadium. Game starts at 7:30pm. 230 1st St South.

Jannus Live, 200 First Ave. N, St. Petersburg. Alternative rock/metal band with Shaman's Harvest and Sunflower Dead. $24.50.
Sunday, July 3th, 2016
Tampa Bay Rays: vs. Tigers  Tropicana Field  Family Fun Day and kids get to run the bases at a post game DJ Kitty dance party with mascot appearances.
Big Bang Boogie Swing Dance Event at Museum of Fine Arts
The MFA opens its doors to the Big Bang Boogie event featuring live music and dancing with the Juke Joint Kings. Doors open at 7 pm, group swing dance lessons are from 7-7:30 pm, and dancing is from 7:30-11:30 pm. $15. Museum of Fine Arts, 255 Beach Drive Northeast.
Monday, Fourth of July, 2016
Great Explorations Children's Museum 1925 Fourth St. N. Children can celebrate Independence Day with patriotic games, crafts, a dance party and activities including a "red, white and blue" relay, underwater fireworks and flag creations. Included with admission. $10, $9 seniors, one and younger free.
Museum of Fine Arts 255 Beach Drive NE, St. Live music by the Hummingbirds and a buffet dinner including smoked chicken, grilled salmon, a slider bar and "All American" hot dogs. $46, $23 ages 11 and younger.
Fireworks in St Petersburg This year's "Fireworks Across the Bay" is set to go off at 9pm. Can be seen from most of the city's waterfront parks. Weather conditions may change the start time for fireworks up to 30 minutes or delay them up to one hour.
Fireworks in St. Pete Beach Gulf Boulevard and 68th Street. Start around 9pm from Upham Beach. For safety reasons, some of beach will be closed beginning at 6pm.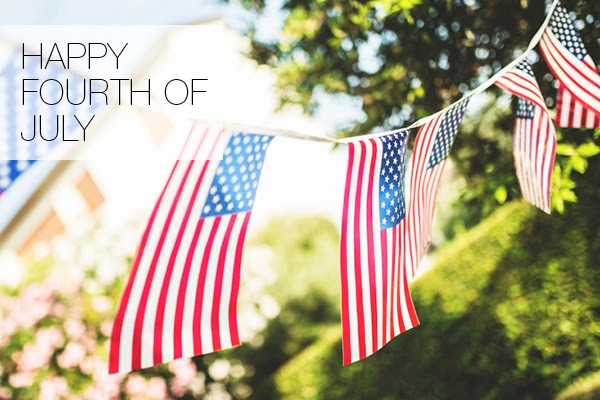 This is where flags are hung, fireworks are viewed and celebrations unfold.

This is home.

Wishing you and yours a safe, fun and memorable Fourth of July Weekend!
.